The Southern Caucasus is an area of cultural diversity, natural beauty, rich history, but also of political conflict and language barriers. Our basic tips for traveling the Caucasus can help you to prepare both practically and mentally for your visit to this almost forgotten region at the border between Europe and Asia.
Which visas to get and which borders to cross?
Country hopping in the Caucasus is not as simple as in Europe and needs some research and planning in advance. So it is important to know, that the Armenian borders with Azerbaijan (the two are officially still at war) and Turkey (ongoing tensions) are closed. Georgia's borders with Turkey, Armenia and Azerbaijan on the other side are all open, which makes it a transit hub for traveling in the region. However, if you try to enter Azerbaijan with a used Armenian visa, this will most probably not prohibit entry, but most likely cause some suspicion. So to avoid any problems it is recommended to visit Azerbaijan first.
Concerning visas, Georgia and Armenia are amazingly simple, since most EU citizens and US citizens don't need one to enter as tourist. Visa regulations for Azerbaijan are more complicated and vary for each country.
We've collected more information about border crossings and visas in the Caucasus, but since the regulations in this part of the world can change in a heartbeat, we recommend that you do some closer research yourself with your travel date approaching.
How to stay safe?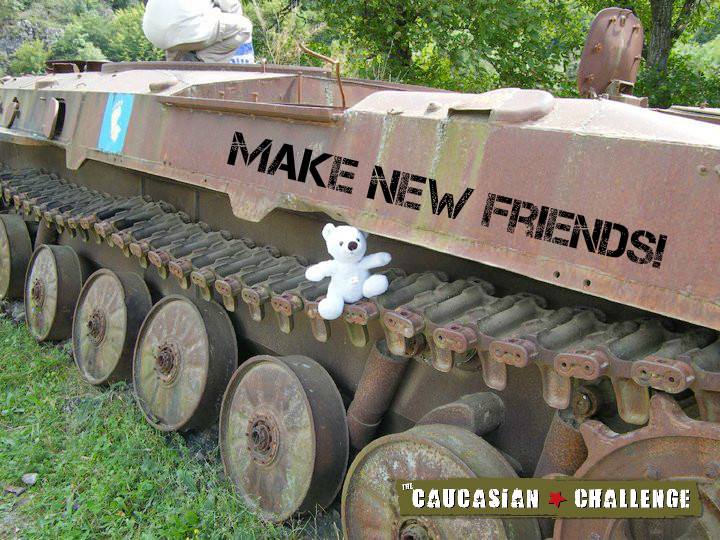 The Caucasus is not free of conflicts and has a long story of age-old rivalries. While it is not necessarily recommended (but still possible) to visit the de facto regions of Nagorno Karabakh (in Azerbaijan, but under Armenian control) and Abkhazia (Georgia), South Ossetia (Georgia) should definitely be avoided.
Outside of these territories safety is not a thing to be seriously worried about. Georgia even has one of the lowest crime rates in Europe.
Although people in general are very hospitable and helpful, especially in Georgia it should be avoided to talk about Russia or the disputed territories, as this is quite a sensitive topic.
What to drink?
Prepare your liver, you're probably going to drink a lot! Most people are quite familiar with Russian vodka, which is widely popular in the region, but Georgian wines and Armenian brandy are also not to be missed.
Thanks to its moderate climate with hot summers, mild winters and moist air, Georgia is ideal for vini- and viticulture. Small wonder, that it is one of the oldest – if not the oldest – wine regions of the world. Millennia of experience and practice, starting in the Neolithic age over 8.000 years ago, can only forge true mastership in the craft.
Semi-sweet wines are the most popular, but don't hesitate to try any of the dozens of variation of red and white, be it dry, sweet or fortified.
Armenia is famous for its Brandy, and the tale goes, that it played an important part in the Yalta Conference, where it helped US President Franklin D. Roosevelt, British Prime Minister Winston Churchill and Soviet Leader Joseph Stalin making decisions about the post-war reorganization of Europe. First distilled in 1887, Armenian Brandy is today the second largest export of the country.
What to eat?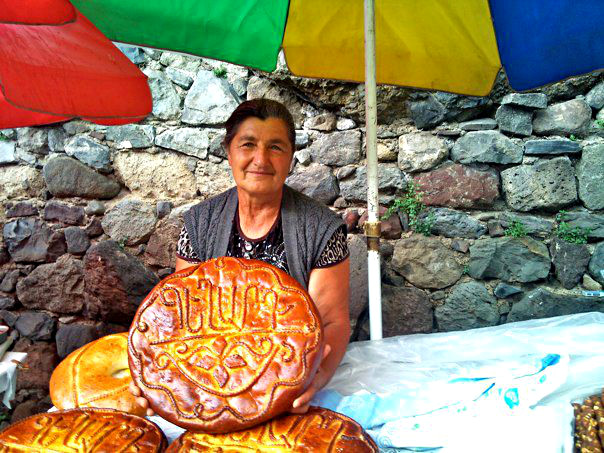 Fear not, you will never go hungry in the Caucasus. Each country has its very own specialties to delight your taste buds.
Don't miss Georgian khachapuri, which some might also call "heart attack on a plate", consisting of local bread, filled with aromatic, creamy cheese and optionally topped with an egg and slices of butter. Or try khinkali, small boiled dumplings with various fillings. Cheap, tasty and satisfying, nothing else you could wish for!
In Armenia you can keep your diet a little healthier, as it is famous for its tasty, fresh fruits. Get some apricots and pomegranates from the local markets, or, if so many vitamins scare you, get the liquid form and drink some oghi, an Armenian spirit, distilled from fruits and berries.
A delicious Azerbaijani specialty are dolmasi, filled wine or cabbage leaves, mostly filled with meat. You might know the Mediterranean or the Balkan type, but Azerbaijan has its own version with a unique taste.
How to communicate?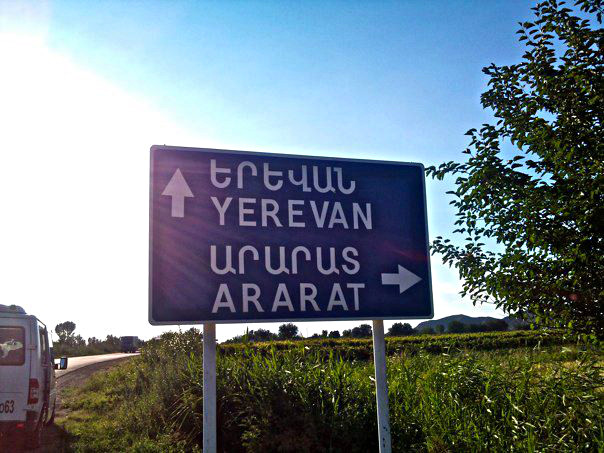 All over the Caucasus you can find more than 60 languages from 5 distinct language families. What makes the area a haven for linguists, creates quite a challenge for travelers. But as a legacy of the Soviet Union, Russian still serves as lingua franca in the area, so it might be helpful to learn some basic phrases. In some parts of Azerbaijan also Turkish can come in handy. But don't despair. The English proficiency is steadily increasing in the area. Though it is not that widely spread yet, you might be lucky to meet some younger people, who know English well enough for basic communication.
While Azerbaijan has its own Latin alphabet, Georgia and Armenia have their very own scripts, so to make sure you arrive in the right places, it is of advantage write down the names of cities, villages and hotels in the alphabets of the country, and maybe even in Cyrillic, to at least minimize the chance of getting completely lost.
Liked this article? Getting itchy feet to travel and find adventures? Then join us on the next
Caucasian Challenge
. Then get a team together and lets see you at the starting line! If you want to join us in spirit, like us on
Facebook
or follow us on
Twitter
to keep up with our latest antics.
Follow Us
[social_stickers]