Are you an adrenaline junkie looking for the next fix? Then we've got the doctor's prescription for you right here! If you're sick of all the tourists clogging up the streets of Thailand and Cambodia trying to find enlightenment in the next bar, then you'll want to head over to the South Caucasus. This region on the fringes of Eastern Europe and the Middle East, with a northern border of Russia thrown in for good measure, is the ultimate place to reclaim adventure. Forget the health and safety measures, get out of your comfort zone with our tips how to have an adventure in the Caucasus.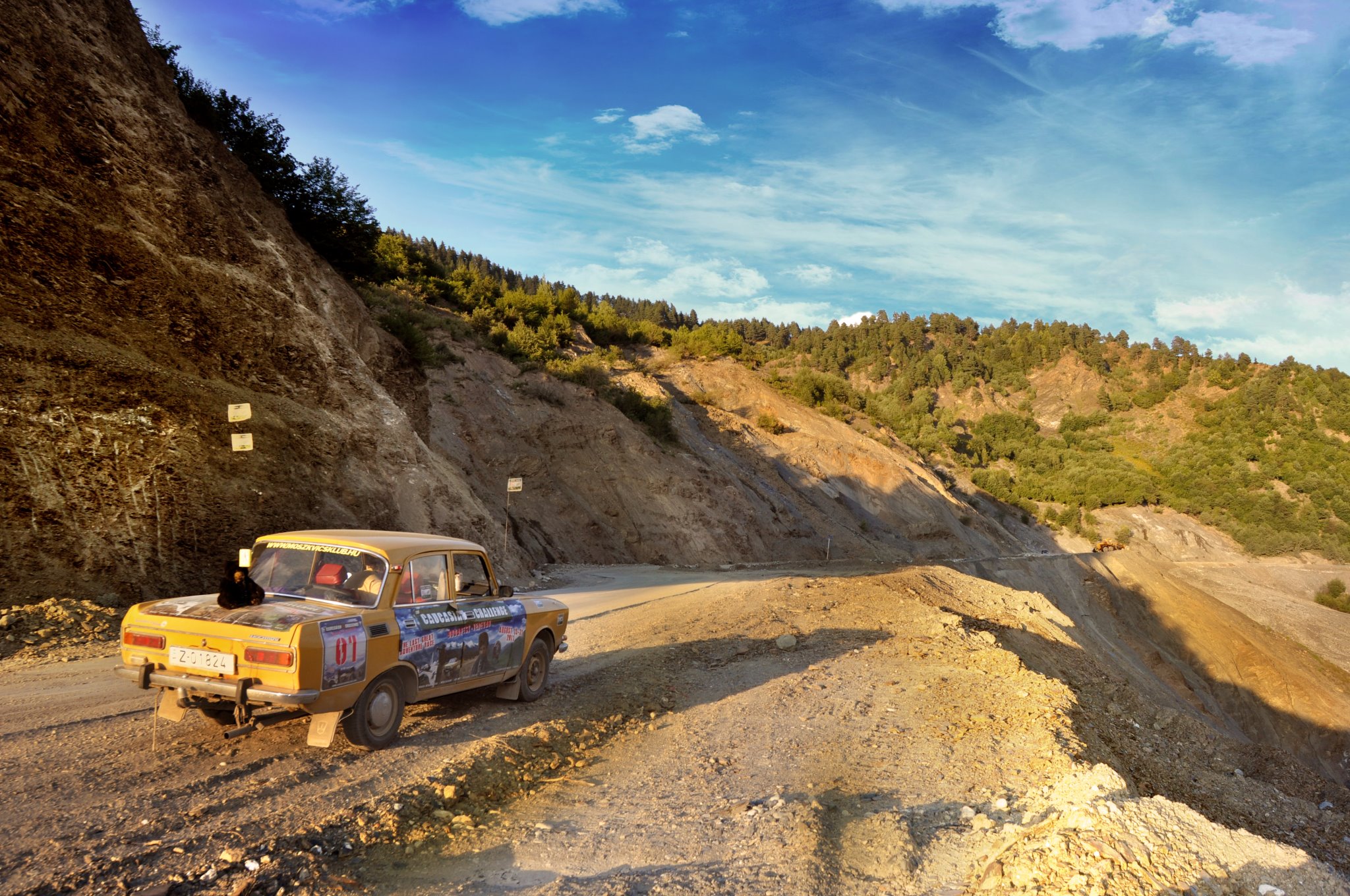 Hiking and Trecking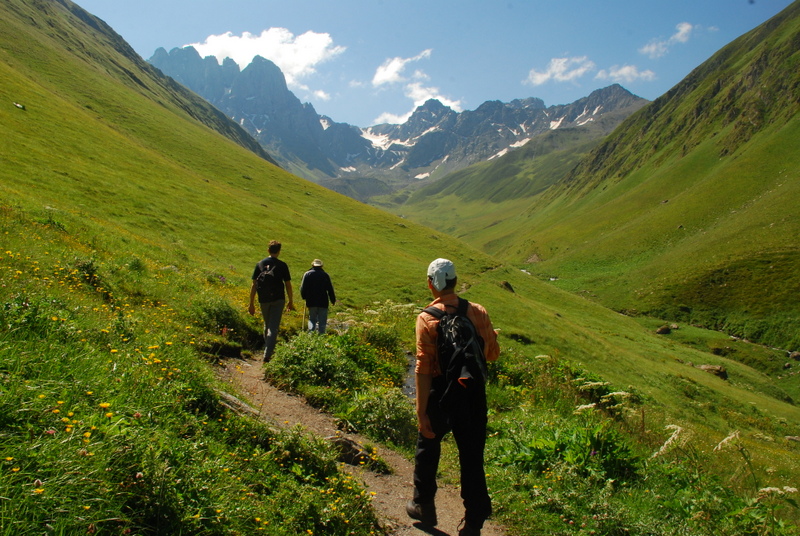 When you're presented with epic mountains like the Greater and Lower Caucasus, adventure is never too far away. Get lost on some of the hidden trails in Tusheti to hiking Armenia's Mount Aragats or valleys deep in the heart of Nagorno-Karabakh. Hiking in the Caucasus is not for the faint-hearted, so you'll find your fair share of challenges.
Going on a 4×4 Adventure in the Caucasus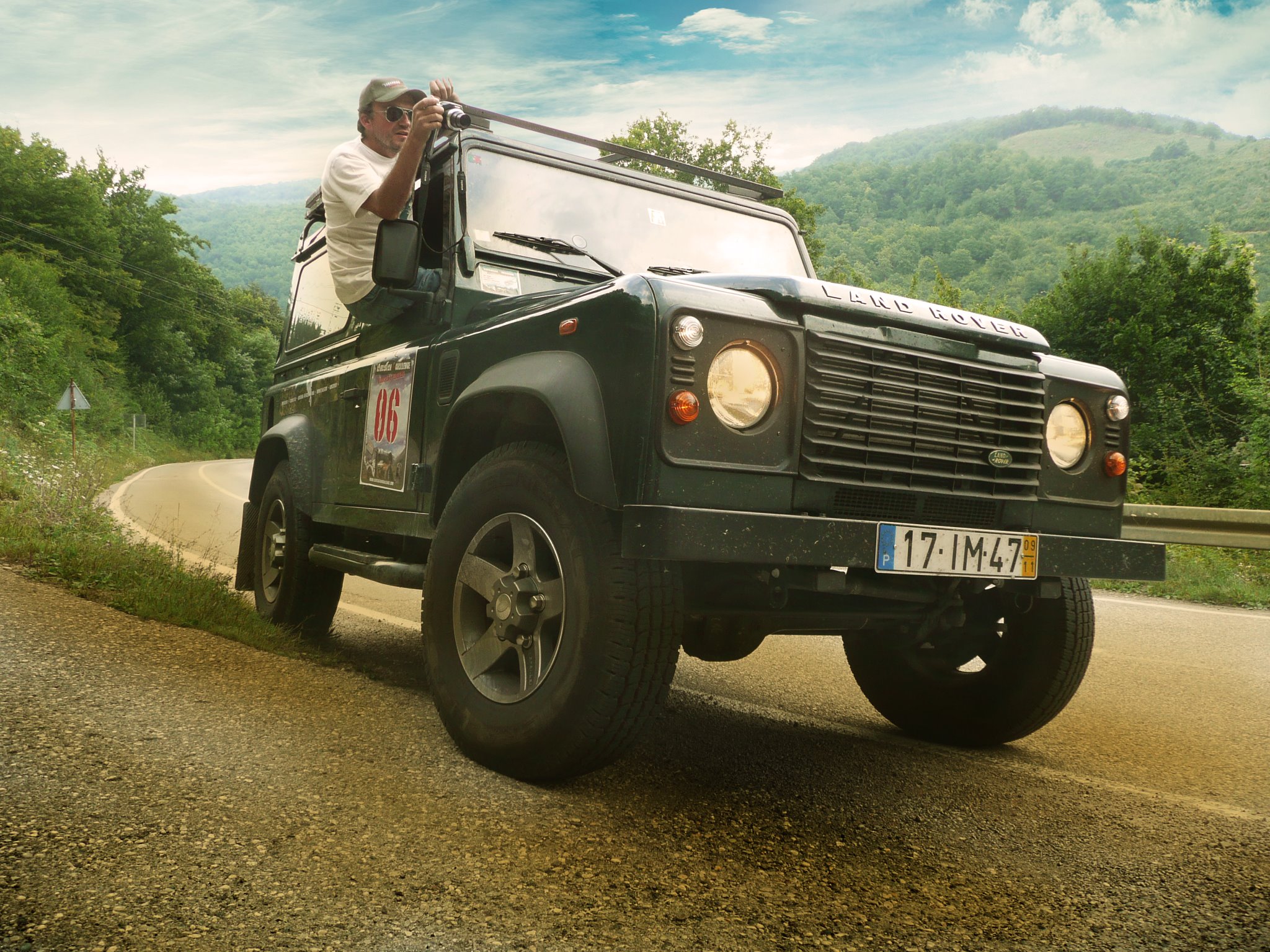 If you're driving through the Caucasus, you'll notice the roads are in really bad shape. Some of the worst roads in Georgia will give you a heart attack while driving, and you will need to get a 4×4 to tackle some of them. However, off roading in the Caucasus is a huge adventure, which is why we came up with the Caucasian Challenge in the first place! From crumbling mountain paths to desert plains and coastal plains – the Caucasus has the lot!
Mountaineering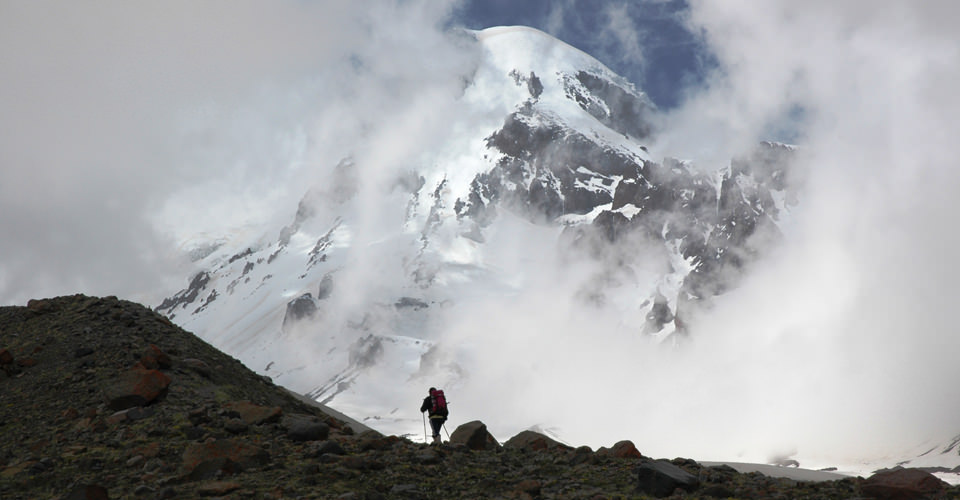 Up in the Greater Caucasus you'll be spoiled for choice when it comes to for mountains to climb. One of the most popular ones for expert mountaineers travelling the South Caucasus is Mount Kazbek in Georgia (also the country's highest mountain). Even in Armenia or Nagorno-Karabakh you'll find some challenging peaks to scale as well, but you really can't beat the region for mountainous adventures.
Biking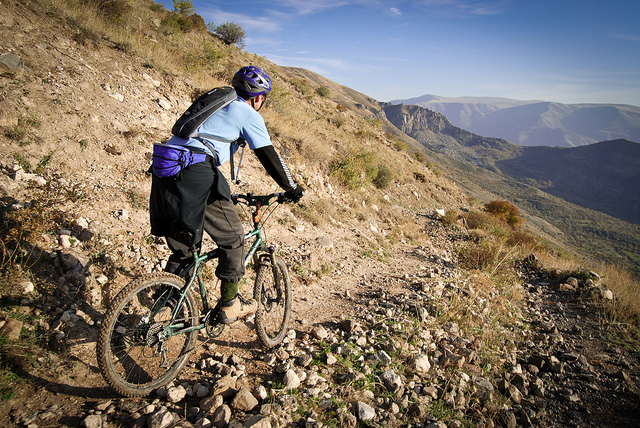 You can get hardcore and get on your bike. While driving around the Caucasus is bad enough, as cyclist you will deal with crumbling roads, scary drivers, wild dogs chasing through the countryside… it might seem the biking in the Caucasus is a terrifying experience, there is no adrenaline high like it.
Rafting
With mountains and glaciers come white water rivers, and in Georgia especially, these can be quite rough and too dangerous for rafting. However, you'll find plenty of milder spots in the Caucasus to indulge in a little water splashed adrenaline rush, so that's good news for rafters!
Caving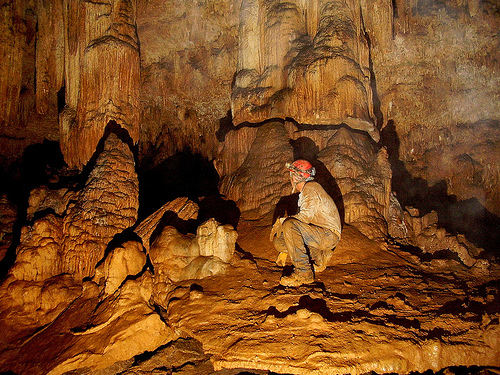 The world's deepest cave can be found in Abkhazia, a de facto state that is de jure in Georgia, but unless you're a pro spelunker, you won't be descending this one, but the good news is where there are mountains – there are caves! So get your rope and carabiner and do some subterranean exploration.
Paragliding
Experience the Caucasus from above by paragliding. Whether you want to fly through the valleys of the Greater Caucasus Mountains around Kazbegi or Mestia, or you want to soar above Armenia off nearby mountains near Yerevan or over Lake Sevan, there are plenty of choices to find the perfect air born adventure in the Caucasus.
Horse Riding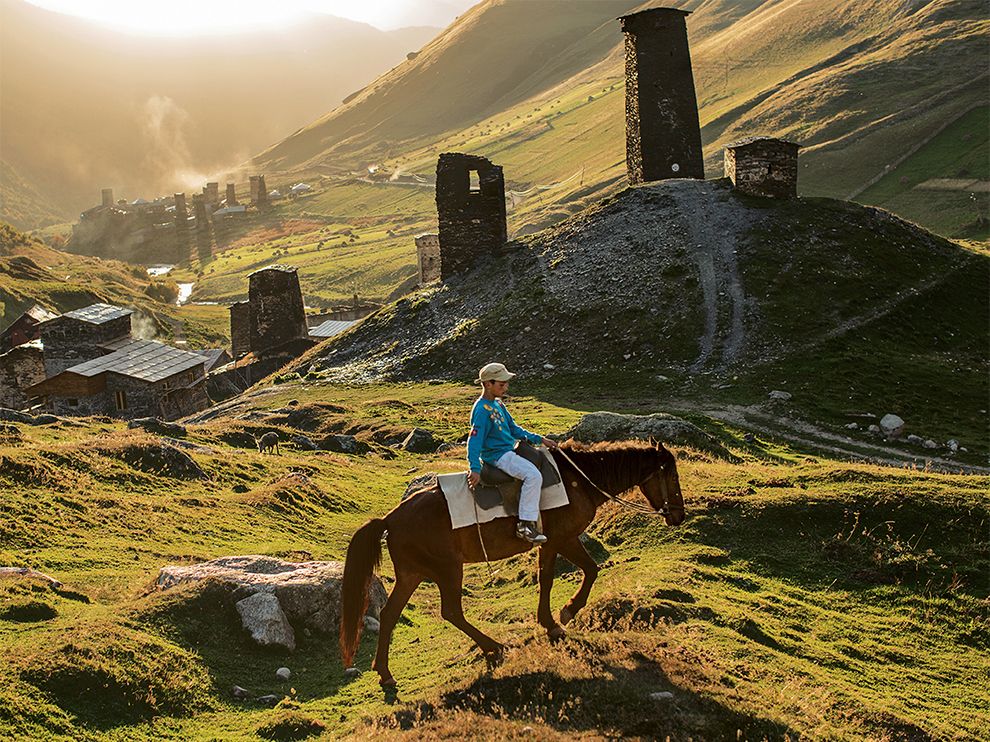 Considering the only way people used to get around the mountains was on horseback, it makes sense that horse riding is the ultimate way to experience the Caucasus. Up in remote communities like Ushguli or the villages in Tusheti, locals still get around on horseback from time to time. The good news is it's easy to hire a few horses to explore the region or go on a tour on horseback. However, novice riders might find the laissez faire attitude of the horse owners or tour organizers a little intimidating – but that's why it's an adventure!
Rock Climbing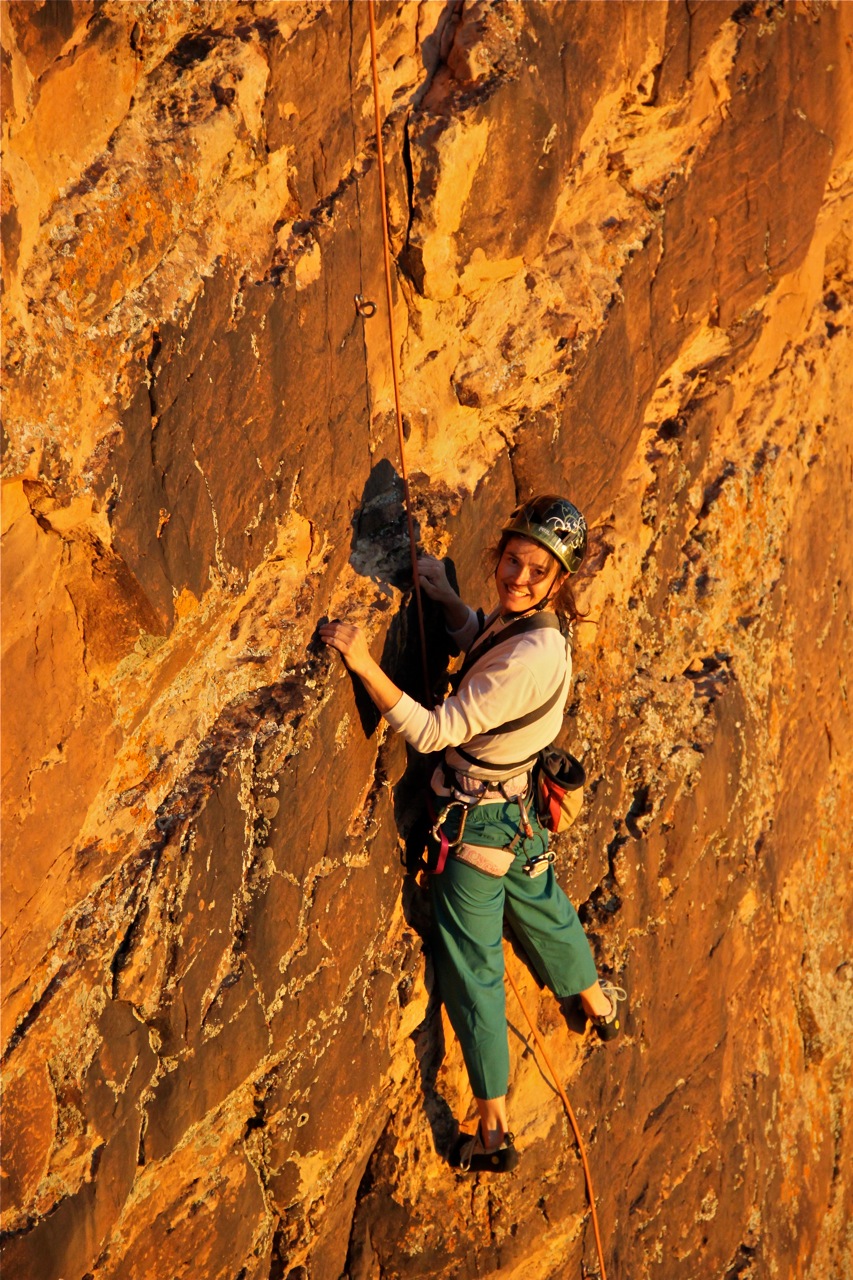 Since the entire Caucasus region is built up on mountains, rocks and even more mountains that poses good news for climbers! Of course, a popular region for climbing is up in the Caucasus Mountains themselves. Regions like Tusheti or Svaneti have some good courses, although it's best to find a local guide once you're there since there you're not likely to find a big presence online. Armenia as well will also have some great climbing sites, but like with Georgia, it's best to check once you get there.
Visiting Countries that Don't Exist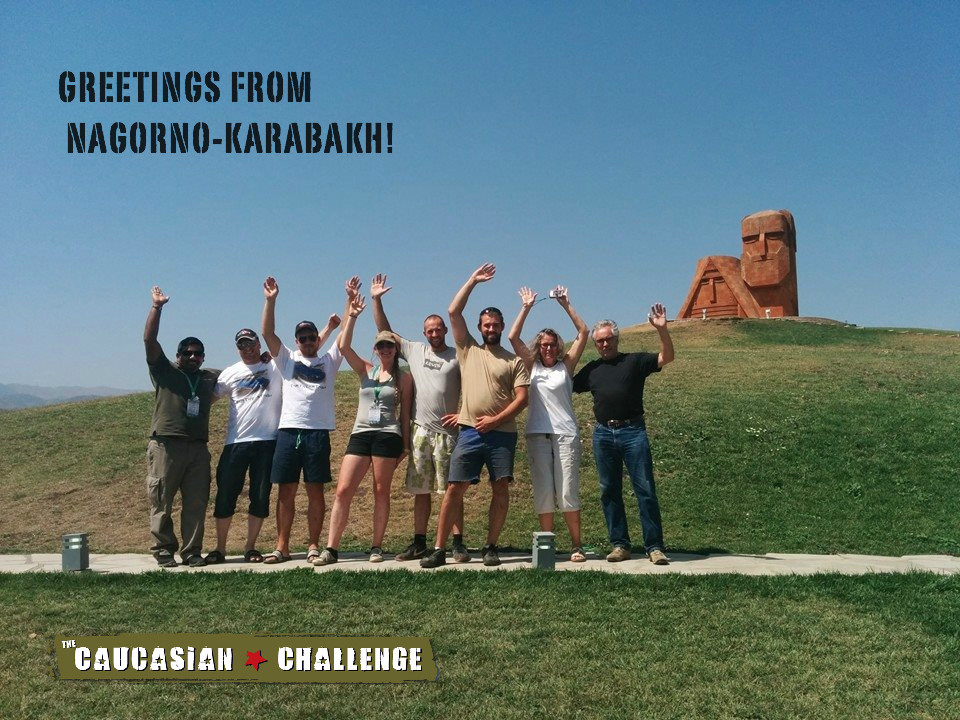 If you're looking for an alternative way to have an adventure in the Caucasus that doesn't involve extreme sports, then you might want to tread on uncertain territories. There are three breakaway regions in the South Caucasus: South Ossetia, Abkhazia and Nagorno-Karabakh. While South Ossetia is completely out of bounds and impossible to reach, unless you opt to go via Russia, which is risky if you ever want to enter Georgia again, the other two can be visited.
It's not difficult to enter Abkhazia, and if you do so it's recommended you enter via Georgia and not Russia.  You will need to apply for a visa in advance, but we explained how to deal with Caucasian border crossings before.
Nagorno-Karabakh is also an area that adventure travelers seek out to explore, especially the roads around no mans land and the abandoned city of Agdam.
At the end of the day, if you're looking for action and adventure, the Caucasus will definitely deliver the adrenaline rush you're looking for!
Liked this article? Getting itchy feet to travel and find adventures? Then join us on the next
Caucasian Challenge
. Then get a team together and lets see you at the starting line! If you want to join us in spirit, like us on
Facebook
or follow us on
Twitter
to keep up with our latest antics.
Follow Us
[social_stickers]