The Caucasian Challenge features roads of many kinds.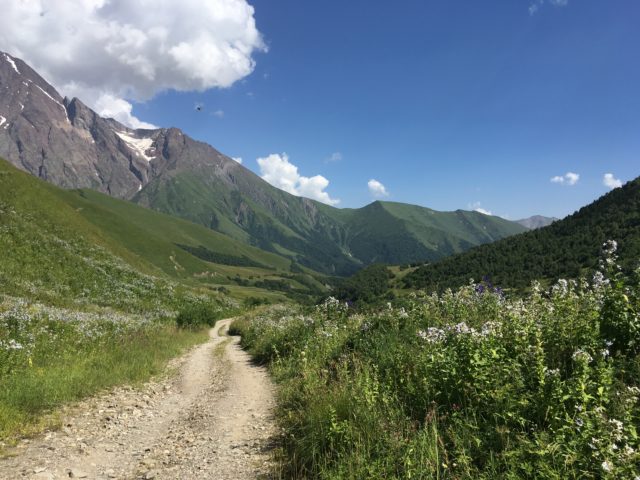 The Caucasian Challenge is a driving event. Sure, we see astonishing nature, learn some history, and party with locals. However, anyone can fly to the Caucasus, but the true highlights of the trip are remote and scenic places that are only accessible by car. Driving in the Caucasus can be an interesting experience, and you'll also encounter roads of many different sorts. Here are just some of the kinds of road that we drive each year on the Caucasian Challenge!
Highways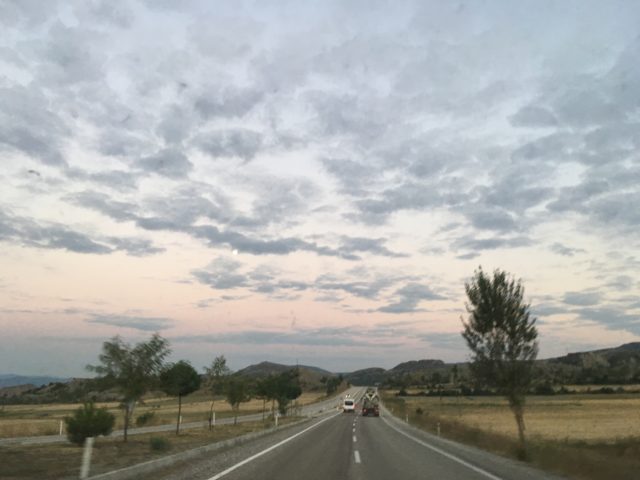 We start off on the smooth highways of Turkey, and it's all a bit too easy, but luckily it won't last too long. We drive along the Black Sea from Istanbul to Batumi, stopping for a night by the beach at Sinop. It's a beautiful part of the world, but not quite as interesting as the roads of the Caucasus.
Roads that have disappeared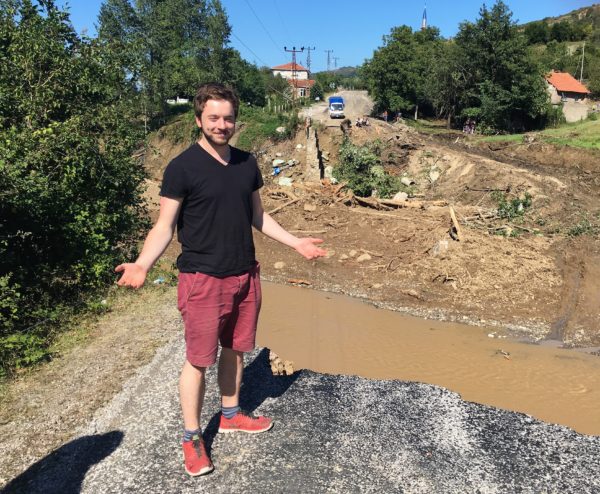 The roads of Turkey are a little less dull, however, when you try to go the "interesting" way. We tried to, last year, and we came across hundreds of villagers gathered around the remains of what had been a road until the evening before. Turns out mudslides had caused chaos all along the hills. It served us right for not sticking to the plan!
Roads of the Caucasus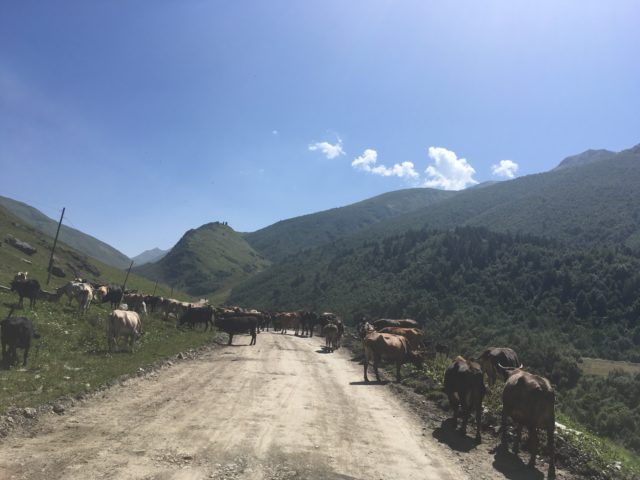 When we get to Georgia, then the roads get more interesting. Here we have a typical picture from the Caucasian Challenge. Note: the very basic road, animals blocking our way, and green hills shining in the summer sun.
Water in the Way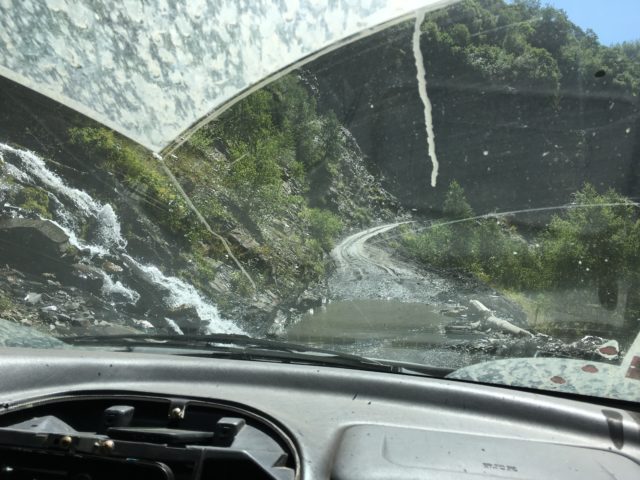 Though we travel in summer, we spend time on mountain tracks which can be wet all year round. One heavy rain-shower and things can get tricky. Most of the time, though, if you trust your vehicle, it can be fun just to cause a splash.
Winding Roads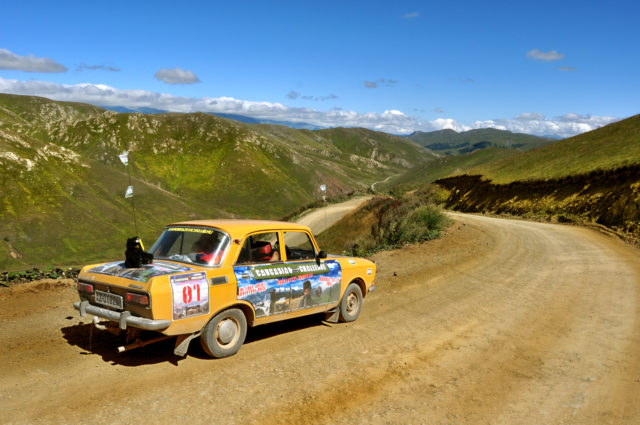 If you get car sick, this would be the wrong time to be a passenger. Otherwise, we love the twists and turn of roads in the Caucasus: it means we know there's a good view coming up!
Narrow Tracks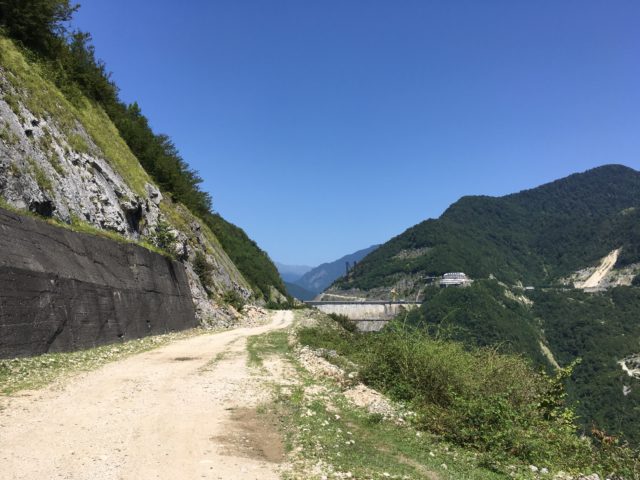 Again, nervous passengers beware. For everyone else, big drops beside the road just make for better views and more exciting drives!
Epic Roads of the Caucasus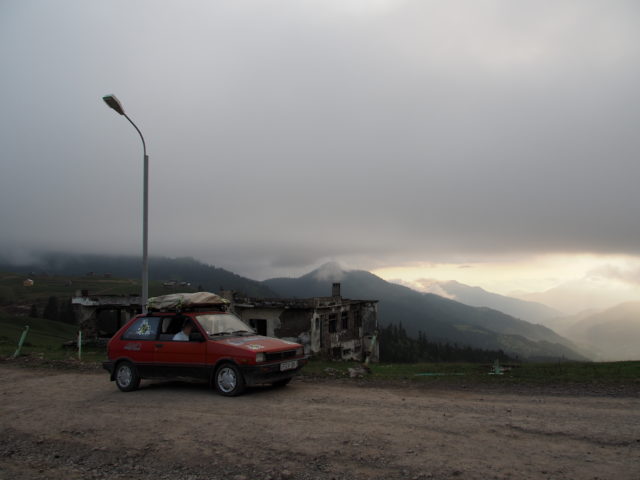 Finally, roads of the Caucasus may be bumpy, steep, narrow, wet, dangerous… but it's all worth it for where they take us!

Liked this article? Getting itchy feet to travel and find adventures? Then join us on the next
Caucasian Challenge
. Get a team together and let's see you at the starting line! If you want to join us in spirit, like us on
Facebook
or follow us on
Twitter
and
Instagram
to keep up with our latest antics.