The Caucasian Challenge is a unique, 4000 km long adventure trip across Turkey, Armenia and Georgia. The only things you need to do is to convince your friends to join you and to drive your car to the starting line in Istanbul – we take care of the route and accommodation (if you want us to). It's a once in a lifetime adventure and nobody has ever said 'I wish I hadn't…' But if you still need that  last nudge to sign up, well, here it is!
Indulge in Ancient Cuisine and Wine
You better pack some of those sweatpants with elastic band, because you won't be able to resist the food of the Caucasus. And you actually shouldn't even try, that's one of the reasons why we are here after all! Be it Turkish lahmacun (pizza), Georgian khinkali (dumplings) and khachapuri (cheese-filled bread) or Armenian basturma (cured meat), making a choice is nearly impossible, so just eat it all! And don't forget hat Georgia claims to be the birthplace of wine, with a wine making tradition going back till 6000 BC. Till today wine is often fermented in ancient kvevri – huge earthenware amphorae buried in the ground.

Live Life By Different Rules for a While
Traffic (and life) in the Caucasus doesn't always happen according to the rules we know. Cars might be older than Georgia's independence, loaded heavier than Santa's sleigh and have more people in them than usually fit in a small bus, but it works. Somehow. Most of the times.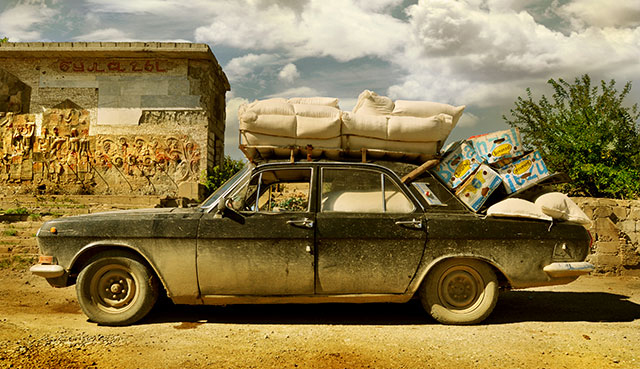 See the Mysterious Towers of Svaneti
Visit Svaneti, the highest inhabited area of the Caucasus with its steep green mountains and its seemingly endless fountains of clear chacha (something even worse than vodka). Svaneti is so remote, that even though powerful empires were clashing in Georgia for millennia, the region itself was never conquered – till the Russians came. Svaneti's mysterious stone towers which you'll find all over the place might have contributed to that. The 4-5 story buildings were built in 9th to the 12th century and with their thick walls, small windows and the elevated entrance they are basically invulnerable.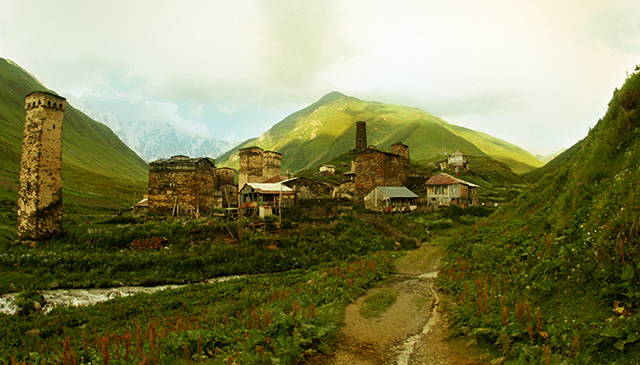 History
Lying at the cross-way of Empires, the Caucasus has a rich and diverse history. From the Romans to the Persians, the Russians and the Ottomans or the Seljuks and the Sassanids, all have left their footprints here, which make for an a highly interesting combination with Georgia's an Armenia's own cultural heritage. Additionally Armenia is considered to have been the first full Christina country with King Tiridates having converted as early as 301 A.D. If you are more into recent history you can visit Stalin's birthplace in Georgia, where a museum next to the house he was born in presents the infamous dictator in a quite unusual light.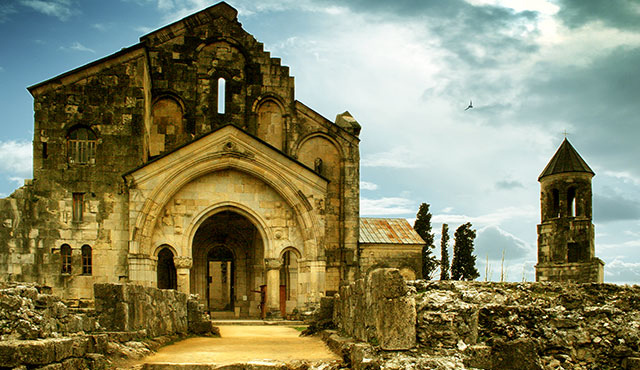 Cultural Highlights of Tbilisi
Tbilisi was just hailed as the new Berlin. We are not quite sure, what exactly that means, but it sounds like something good. What we do know though is that we love Tbilisi (and have already loved it well before anybody else even knew where it is). With its mixture of progressiveness and tradition, its bohemian little bars and the countless cosy restaurants, its museums and underground music scene, how could you not fall in love with Georgia's capital?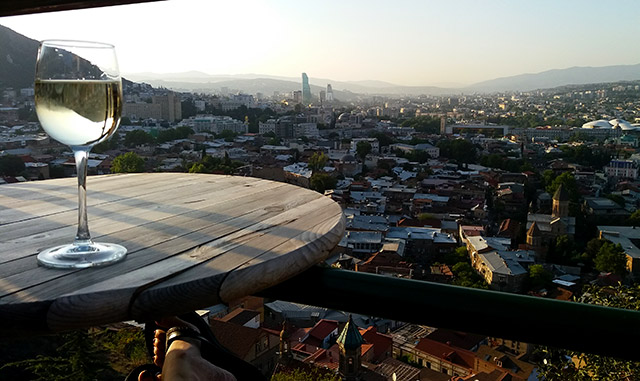 Party the Nights Away
Or well, the evenings at least. Let's not forget that on the next morning you need to be behind the steering wheel again . Nevertheless, former participants can testify that the Caucasian Challenge offers some of the better parties you'll have in your life. It might be the adrenaline of sharing a great adventure with basically a bunch of strangers, who'll be very dear to your heart within no time. Or it maybe the wide availability of the evil which is called chacha and heavy red wine. Or just the combination of both!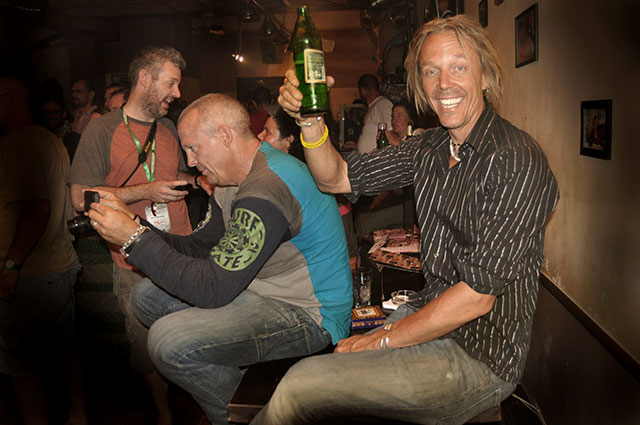 Join us for the next Caucasian Challenge and sign up now! Any questions? Drop us a line!

Liked this article? Getting itchy feet to travel and find adventures? Then join us on the next
Caucasian Challenge
. Get a team together and let's see you at the starting line! If you want to join us in spirit, like us on
Facebook
or follow us on
Twitter
and
Instagram
to keep up with our latest antics.