We love driving in the Caucasus, but you should be prepared…
The heart of the Caucasian Challenge is driving. True, we have great parties, make new friends, and learn about a fascinating region. However, the real adventure is found on the roads of the Caucasus, and it is driving that allows us to see places that other visitors can't. It's not always easy though, and driving in Georgia, in particular, can pose challenges even to the most experience participants. It's well worth it though, and well… we love it. Here's what you need to know about driving in Georgia.
Driving in Georgia: The Good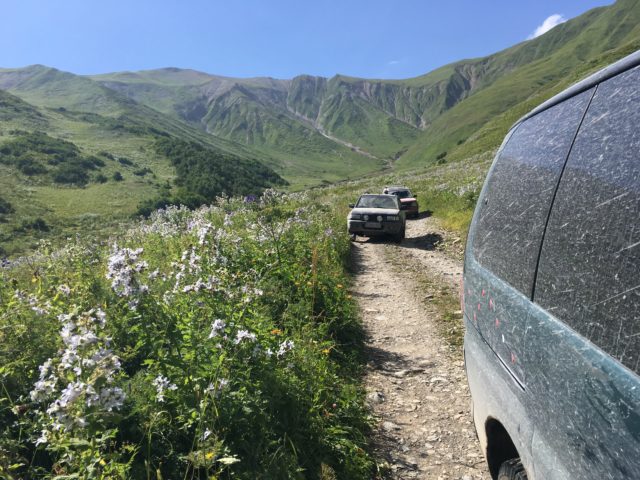 The positives of driving in Georgia are too many to list. Firstly, you'll be travelling on incredibly scenic roads, including the stunning Zagari pass, near Europe's highest village. With mountains above, and vivid green all around, it can be a challenge to keep your eyes on the road. But you'll have to: it's a rocky path, with steep drops just below, and occasion streams crossing your way. We can promise you this: you'll never be bored.
The…. Interesting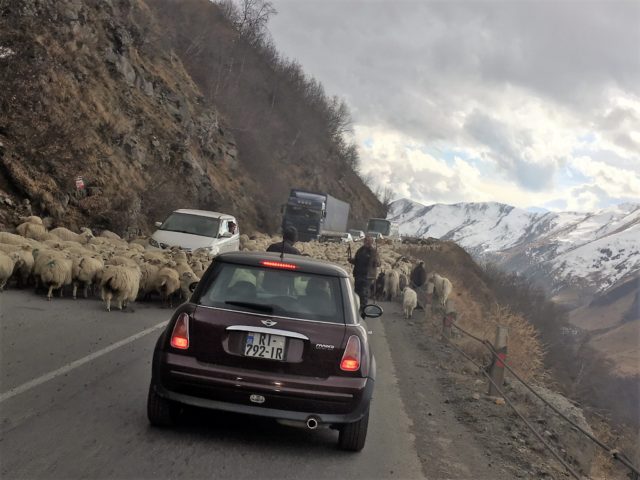 There are two things that make driving in Georgia a special experience. The first are Georgian drivers. There is a culture of speed over safety, especially in the mountains. No matter how old the car, or how many passengers it holds, Georgian drivers will take any opportunity to overtake. Also: animals. We drive through rural Georgia, where farmers and shepherds couldn't care less about your time. So take your foot of the gas pedal, relax and enjoy the landscape. You won't usually be delayed for more than a few minutes, but watch out for any strays darting the catch-up at the last minute.
The Challenging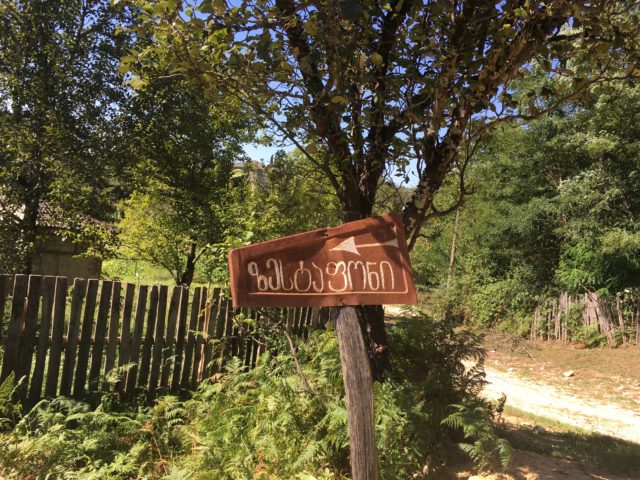 A last piece of advice for driving in Georgia: never trust Google Maps. On the Caucasian Challenge we provide coordinates, which will never let you don't. It may seem that Google Maps has a quicker way, and it may even be labeled as a major road. Don't believe it though: this is how you end up in a field, miles from anywhere, and have to retrace your steps. And, unless you're very prepared, don't expect the signs to be much help!

Liked this article? Getting itchy feet to travel and find adventures? Then join us on the next
Caucasian Challenge
. Get a team together and let's see you at the starting line! If you want to join us in spirit, like us on
Facebook
or follow us on
Twitter
and
Instagram
to keep up with our latest antics.