The Challenge
The Caucasian Challenge explores a charming and hospitable region often overlooked by Western travelers. You'll experience the atmosphere and beauty of these countries nestled between Europe and Asia. Better yet, locals are genuinely delighted to meet visitors, and eager to share their delicious local cuisine… and strong drinks!
Not for the easily deterred this is a real challenge of self-reliance and navigation that will put you, your team and your vehicle to the test.
What's The Magic Ingredient?
The Caucasian Challenge is a 'minimal assistance' adventure rally across the Caucasus, meaning once you're on the road it's all down to you. We'll provide a robust framework around which you can build your own personal adventure. You will discover new places, meet new people and rise to new challenges - but we won't ruin the thrill of your achievement by holding your hand every mile of the journey. This is your adventure.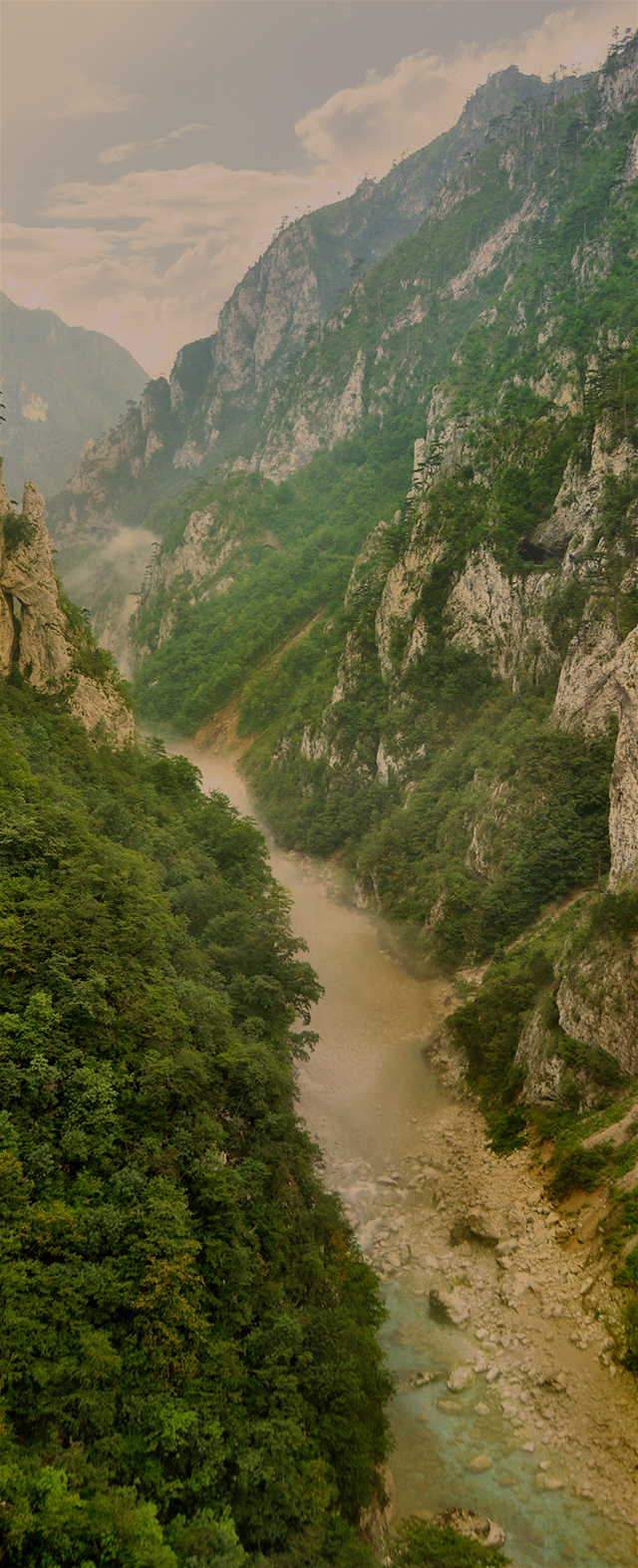 August 2023
11/08/2023 - 21/08/2023
The Route
Traveling long hard roads with almost certain encounters with unpredictable obstacles we at the Travel Scientists give you a route with daily start and finish points to follow, but we leave it up to you to find the fun you want to have along the way.  
| Day | Km | Itinerary |
| --- | --- | --- |
| 1 | 734 | Istanbul to Sinop |
| 2 | 768 | Sinop to Batumi |
| 3 | 356 | Batumi to Kutaisi |
| 4 | 253 | Kutaisi to Mestia |
| 5 | 240 | Mestia to Ambrolauri |
| 6 | 244 | Ambrolauri to Tiblisi |
| 7 | - | Rest day in Tbilisi |
| 8 | 351 | Tbilisi to Lake Sevan |
| 9 | 196 | Lake Sevan to Vank |
| 10 | 342 | Vank to Kapan |
| 11 | 366 | Kapan to Yerevan |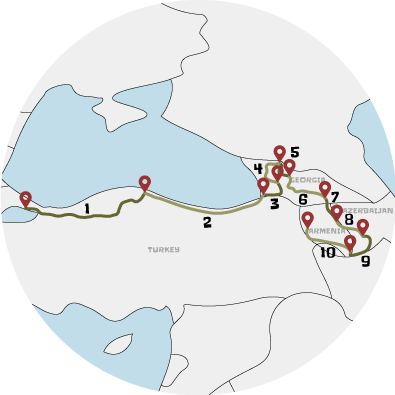 The Travel Scientists Goodie Bag
While we won't spoil your discoveries and adventures with complete supervision, we are still your bastion of calm during the whole trip. As such we have put together a fail safe package of services and support for you, to make your experience unforgettable.  
Rally Preparation
We provide you with out stylish official rally equipment, can book your accommodations and share our expertise of the region.
Route Planning
The route has been carefully created and tested by the organizers. Special detailed maps are available.
Paper Work
We support you with visa and licensing issues and provide info about all needed paperwork.
An Extensive Road Book
We supply you with our ultimate survival guide, helping you to navigate unknown streets & cultural customs.
Like-minded Nutters
We take pride in hosting a community atmosphere and encouraging partying and socializing.
Kick-off and Finish Parties
We provide you with the opportunity to celebrate your trip with your newfound friends. Twice!
Packages
There are two packages on offer for the Caucasian Challenge, so we can provide the right amount of assistance you wish to take. From a bare-bones approach to the far more comfortable luxury option with pre-booked accommodation, we have just what you're after. Nothing standing in the way of you and your adventure rally across the Caucasus.
Basic
795 €/person
We provide you with the basics like rally gear, a roadbook and a social infrastructure on the way.
Learn more
Standard
1245 €/person
We provide you with the important rally basics and additionally organize your accommodation.
Learn more
The Rest Is up to You!
With thousands of miles of roads, tracks and obstacles between the start and finish we leave it up to you as to how you'll tackle them and where you'll find the most fun doing it.
Check our Financial Details page for more information on our great deals that will have you with us on the road to Yerevan in no time.