Stepantsminda's mysterious mountain church is an essential sight on any visit to Georgia.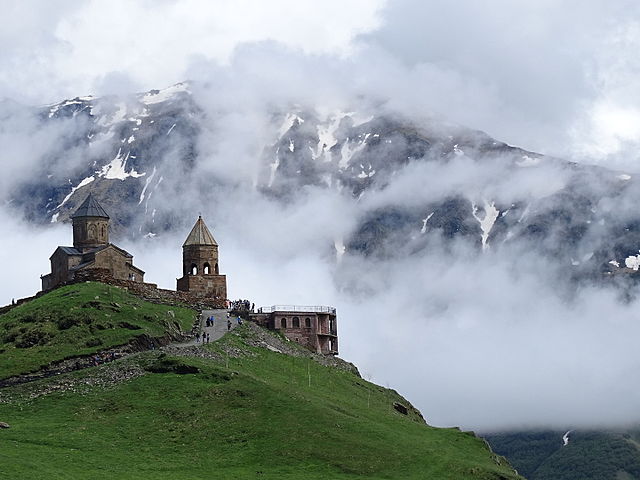 Georgia has more than its share of remote villages, impressive mountains, and beautiful churches, but when all three are combined in one place it's still something special: Stepantsminda is just that. Found in the North of Georgia, on the military highway from Tbilisi to Vladikavaz, Stepantsminda (often known as Kazbegi) is only 10km from the Russian border. Accessible (when there isn't too much snow) as a day trip from Tbilisi, the village and its mysterious mountain church are one of the most popular sights in Georgia. Here's what you need to know!
The Village of Stepantsminda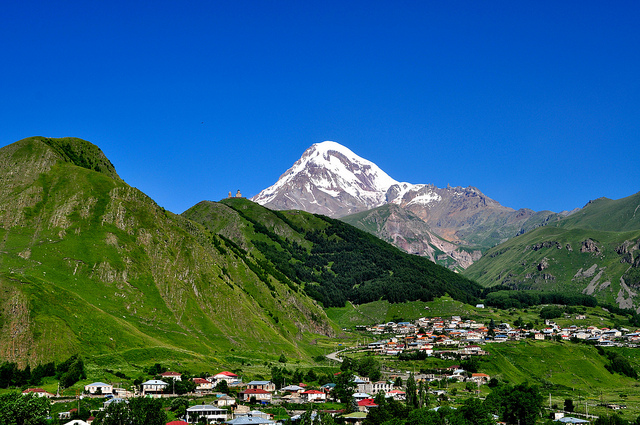 Even without the famous church that overlooks the village, Stepantsminda would still be a worthwhile place to visit.  With many guesthouses providing warmth and traditional Georgian hospitality (copious food and a fine selection of local drink) it can be a great base to explore the nearby mountains. There are plenty hiking opportunities, while mountain biking also a popular pursuit. And (visa permitting) it makes a great last stop in Georgia before heading North to Russia. However, it's also possible to travel by marshutka from Tbilisi, and be back in the capital by evening.
Mount Kazbeg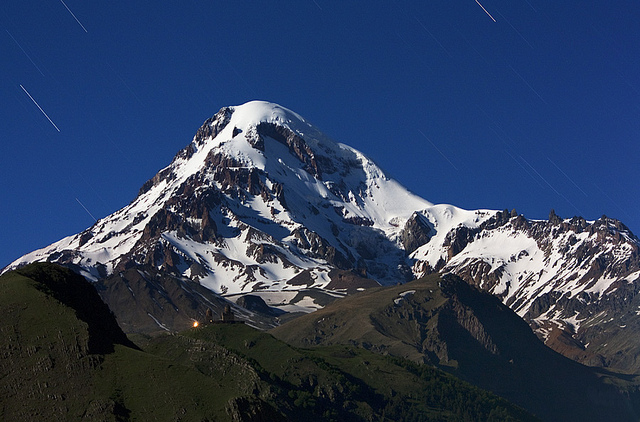 Overlooking the village is Mount Kazbeg, the third highest peak in Georgia at over 5000 meters. Its Georgian name, Mkinvartsveri, translates as "freezing cold peak", for predictable reasons. However, the Vainakh people of the North Caucasus know it as Bashlam, meaning "molten mount", as it is the second highest volcanic summit found in the region. While climbing Mount Kazbeg is only recommended for those with experience, the peak's imposing figure watching over the area helps make Stepantsminda as stunning as it is.
The History of Gergeti Trinity Church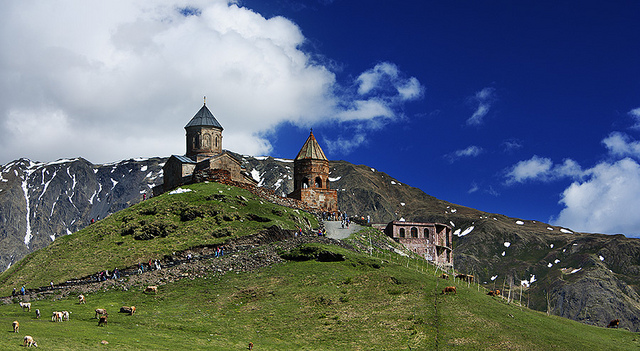 Built in the 14th Century, the mysterious mountain church goes by several names. It's most commonly referred to as Gergeti Trinity Church or simply the Holy Trinity Church, which is a literal translation of the Georgian name: Tsminda Sameba. Over the centuries it has played an important role for religion in Georgia, as its remote location — built at an elevation of over 2000 meters — made it the perfect place to store valuables from other churches when they were under threat. Though it ceased operating in a religious capacity during communist rule, it maintained its role as a popular tourist destination, and has has remained so even since it resumed religious practice.
Hike to the Church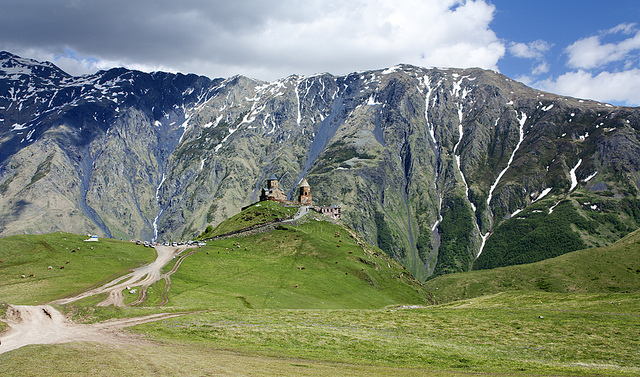 To visit the church, you have two choices. You can choose the less interesting option, which is to go by car, driving right up to the top. This shouldn't take more than 30 minutes, though the mountain road is hardly smooth. However, many choose to go by foot, hiking the steep path up from the settlement (officially known as Gergeti) just West of the river Chkheri. This can take over an hour, and it's easy to get lost, especially as the area is often shrouded in fog or covered in snow. However, you should eventually find the church if you simply keep walking up the hill! Once you get there, nip inside the church to see some intriguing icon paintings and warm up thanks to the (basic) heating system. Most important, though, is that you enjoy the magnificent view!
See Stepantsminda for yourself!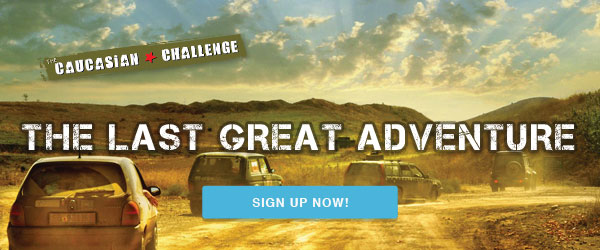 If you'd like to see Stepantsminda and its mysterious mountain church, why not join the Caucasian Challenge adventure rally. From Istanbul to Yerevan, with this minimal assistance rally you'll explore the true Caucasus on scenic mountain roads, visiting remote villages and bustling cities alike. The rest day in Tbilisi provides a perfect opportunity to drive the Georgian Military Highway, visiting several interesting sights along the way, and see Stepantsminda for yourself!
Liked this article? Getting itchy feet to travel and find adventures? Then join us on the next
Caucasian Challenge
. Get a team together and let's see you at the starting line! If you want to join us in spirit, like us on
Facebook
or follow us on
Twitter
and
Instagram
to keep up with our latest antics.