We recount some of the moments that made the Caucasian Challenge 2016 special.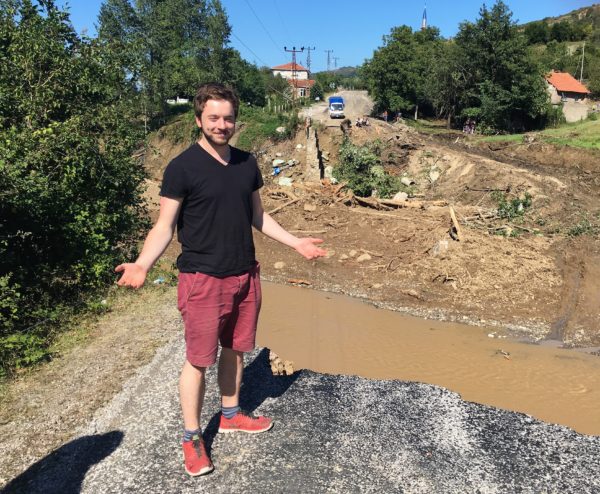 There are fewer than five months till the this year's Caucasian Challenge, and we're getting excited by looking at back at the Caucasian Challenge 2016. We've recounted our highlights of each leg of the journey, from leaving Istanbul to the finishing party in Yerevan, and heard Tony's charming story about his experiences on the minimal assistance rally. We mentioned beautiful scenery, fascinating history and the wonderfully weird, but it seemed like we'd forgotten to mention some of the smaller moments. So, here are some extra highlights that made the Caucasian Challenge special:
Magnificent Istanbul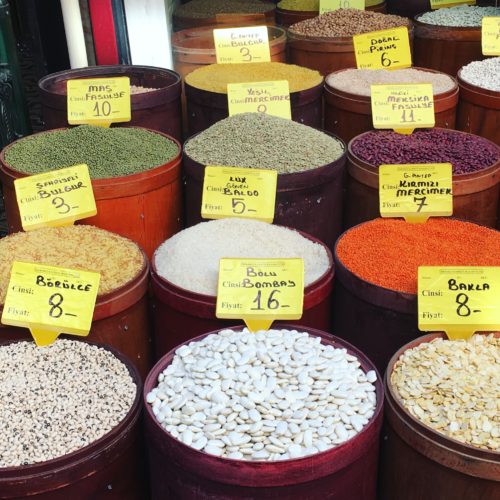 Obviously, Istanbul is not a "moment", but it seemed like in all of the excitement about the adventures that followed, it had not been mentioned enough that we start the rally in one of the greatest cities on earth. A truly amazing place, straddling two continents, Istanbul has everything: grand architecture, hectic bazaars, and a surprisingly fun nightlife. Best of all, the food is incredible: lahmacun and baklava, washed down by copious chai. The perfect way  to relax before the excitement of the Caucasian Challenge.
Dawn at Sinop Beach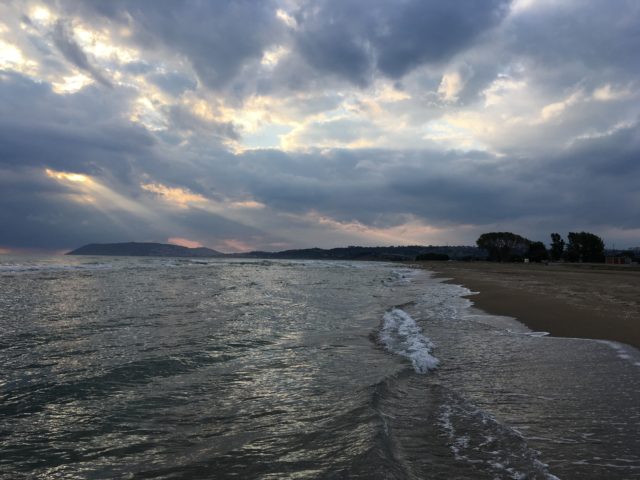 After a long day followed by a wine-filled welcome party, it wasn't easy to set my alarm for 6am the next day. But it was worth it. The beach at Sinop at dawn was empty and the water was warm(ish). Along the bay was Turkey's most Northern point and much further (unseen) was Batumi, Georgia, where we would arrive almost 24 hours later. The calm of the sea was a helpful memory as we patiently waited to cross the border that evening…
TAKA PİDE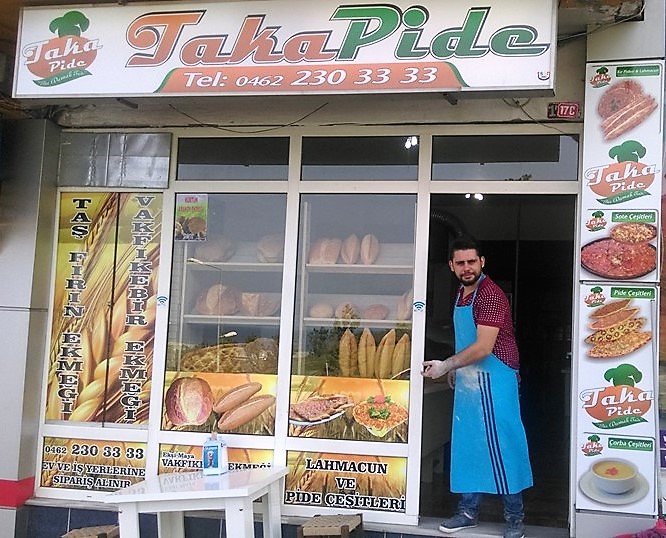 Before we left Turkey, though, there was another special moment. We realised we needed to eat in Trabzon, the last major town we'd pass in border, and we chanced upon this inconspicuous "pide" place, serving what are basically flatbread pizzas. The owners spoke no English, but were clearly delighted to have foreign guests. With a mixture of hand signals and pictures, we managed to order, and a boy was sent out to bring us tea from a nearby cafe. Despite finding generous hospitality everywhere we went in the Caucasus, for a side-street in Trabzon the food was unexpectedly delicious, and the hosts unbelievably friends: we swore we would return one day.
Turtle Lake Party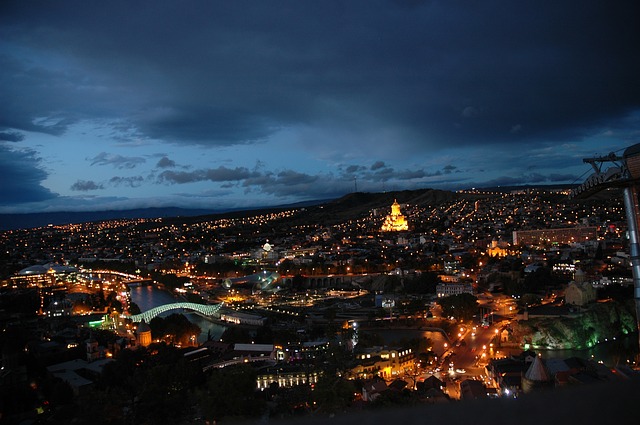 Tbilisi is famous for its nightlife, but many  imagine a cliched picture of smoke-filled bars, old men, and strong drinks. On our first night in the Georgian capital, we learned there was far more to the city than that. After Aravind treated the gang to delicious Georgian cuisine, and the finest Caucasian beverages, at the Travel Scientists 10th anniversary dinner, several teams were keen to extend the night further. One participant had a tip, from a girl he had connected with on Tinder, about a "cool party" happening not too far away. Everyone jumped into taxis, and we quickly found ourselves at the picturesque (in the day time at least…) Turtle Lake, where we were instructed to find a club by the name of "Vitamin Cubes". Here we found a crowd of young Georgian hipsters nodding their heads to the sound of very avant-garde electronic music and staring at an open-air video art installation. It wasn't what we expected from a Tbilisi night out but we could hardly complain: they sold beer, and it taught us (not for the first or last time) that the Caucasus will always surprise you.
Roadside Churchkhela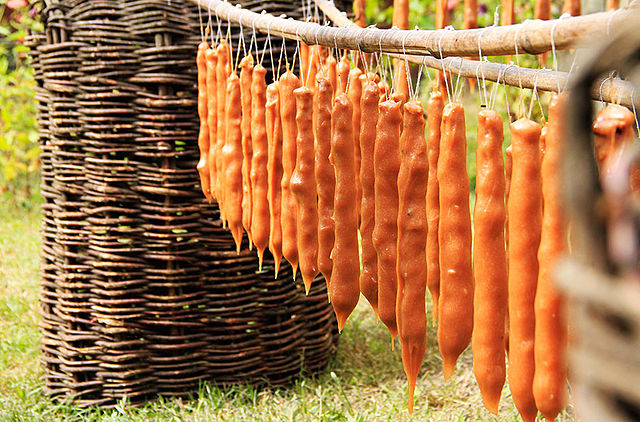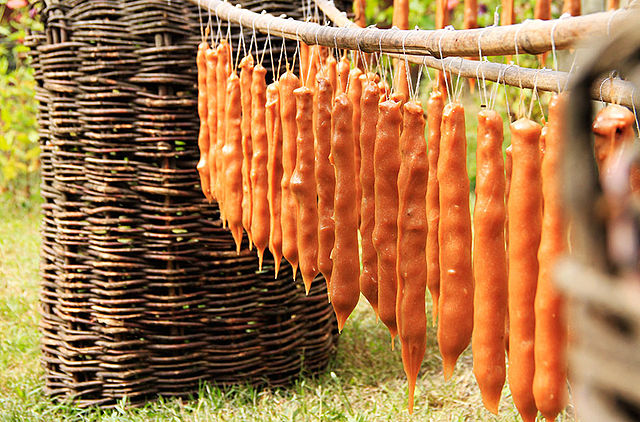 The food in the Caucasus is delicious, and we could never honestly pin down one favourite meal. We could easily mention khinkali, Georgia's sumptious national dish, or kubdari, the speciality of Svaneti. However, a feature of the Caucasian Challenge that has been shockingly under-reported is the number of roadside stalls selling what appear to be colourful sausages. Upon closer inspection, it turned out these were churchkhela, comprising nuts covered in dried grape juice. Our tip: the ones in Armenia are softer, sweeter, and (whisper it) better.
Finding the Phone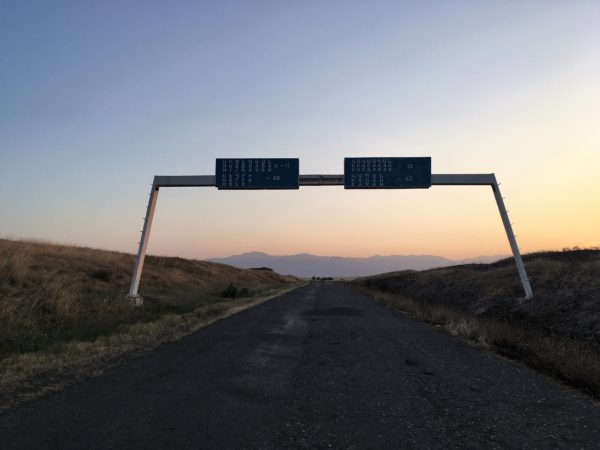 After a long day's driving in the dangerous borderlands of Nagorno-Karabkah, the sun was starting to set when our driver realised that he couldn't locate his phone. We had almost hit the Iranian border on our way South, and the poor condition of the roads had ensured a bumpy ride… perfect conditions for small electronic devices, precariously placed on the dashtop, to jump out of open windows. We quickly emptied the car, but the phone, containing all his photos and important contact information, was nowhere to be found. We braced ourselves for a long evening searching (before an even longer night trying to find our way to our hotel in Armenia). But… just as we were about to turn back, somebody glimpsed the phone jammed under a seat. And honestly, there might not have been another moment of the Caucasian challenge better than that!

A final note: there are several other moments that deserve to make this list, but that we've written about already: picking up an elderly hitchhiker on the top of Goderzi mountain pass; waking up in Kutaisi to find our cars locked in by a street market; an Ushguli cafe-owner dramatically trying persuade a hungover participant that drinking chacha would cure his hangover; and, of course, the insane Titanic hotel in Nagorno-Karabakh!
Liked this article? Getting itchy feet to travel and find adventures? Then join us on the next
Caucasian Challenge
. Get a team together and let's see you at the starting line! If you want to join us in spirit, like us on
Facebook
or follow us on
Twitter
and
Instagram
to keep up with our latest antics.