Turkey's Black Sea Cities: Sinop, Trabzon, and Rize.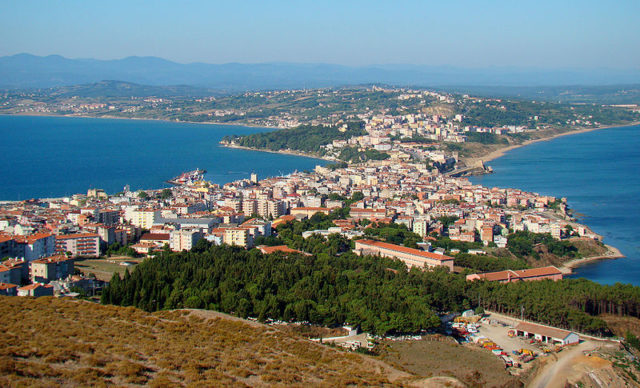 The Caucasian Challenge minimal assistance rally sets off from Istanbul, and we spend another night in Turkey before we reach Georgia. We're massive fans of Turkey's Black Sea Coast, and its glorious scenery: white beaches, green forests, and rolling hills. We always spend a night camping, and partying, near Turkey's most Northern point: Sinop. The next day, on your way to the border, we often stop in the cities of Trabzon and Rize, both fun places to see. Here's our guide to Turkey's Black Sea cities.
Sinop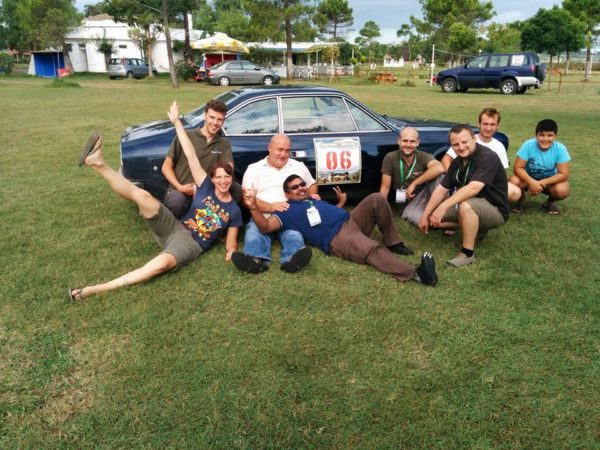 The night at Sinop beach is always one of the highlights of the Caucasian Challenge. Marti Camping has played host to some very memorable parties over the years, and relaxing there is always a welcome respite from our two-day slog across Turkey. There's space to camp, a beautiful beach, and the Black Sea; what else could you ask for? And that's before mentioning historic Sinop city, Turkey's most Northern point. It's a natural harbour, and a historically prominent black sea port, said to be the "safest" port between Istanbul and Georgia. It's been an important trading location for a very long time, and you can still see many ancient sites: there's two 800 year-old mosques, an old prison, and Sinop fortress.
Trabzon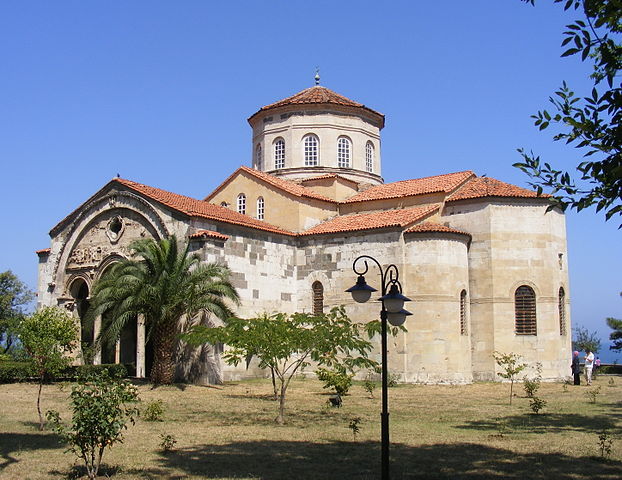 When you see signs pointing for the Hagia Sophia, don't get confused: you haven't made a horrendous mistake and somehow ended up all the way back in Istanbul. Trabzon's version isn't quite as impressive as the famous basilica in Sultanahmet, and it's comparatively modern too: it was only built midway through the 1200s! If you're a fan of grand Byzantine architecture, though, it's still worth a look. Trabzon generally is a treasure chest of historical gems, with a rich history dating back almost three-thousand years. There are relics from its various spells under Greek, Byzantine and Ottoman control, and that's just the start. Its hilly streets, old bazaar, and quaint streets lined with cafes, give a serviceable impression of Trabzon being a (very) mini version of Istanbul. It's not just history: it's now the busiest port on the Black Sea. Plus, it's hospitable place if you want to stop for a bite.
Rize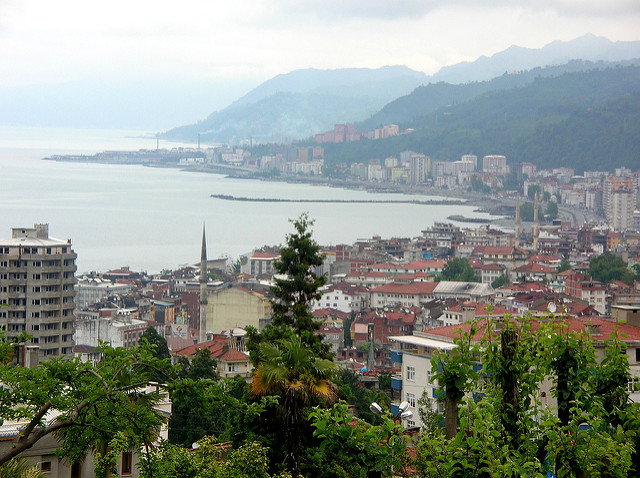 Not far before the border, it's always a disappointment that we can't spend more time in Rize, and the surrounding area. This is especially true for tea-lovers, as the green hills around the history are the center of Turkey's çay industry. It really is a gorgeous part the country, and at the very minimum you should pay close attention to the nature as you drive: better yet, take a small detour to a çay growing village. The city is pleasant too, built around a natural bay. Probably the most memorable spot in the city is Recep Tayyip Erdoğan University, named after the current President of Turkey, who grew up in the area.

Liked this article? Getting itchy feet to travel and find adventures? Then join us on the next
Caucasian Challenge
. Get a team together and let's see you at the starting line! If you want to join us in spirit, like us on
Facebook
or follow us on
Twitter
and
Instagram
to keep up with our latest antics.