The Joseph Stalin Museum is found in his hometown of Gori, where it's famous for having a controversially uncritical view about the former Soviet leader.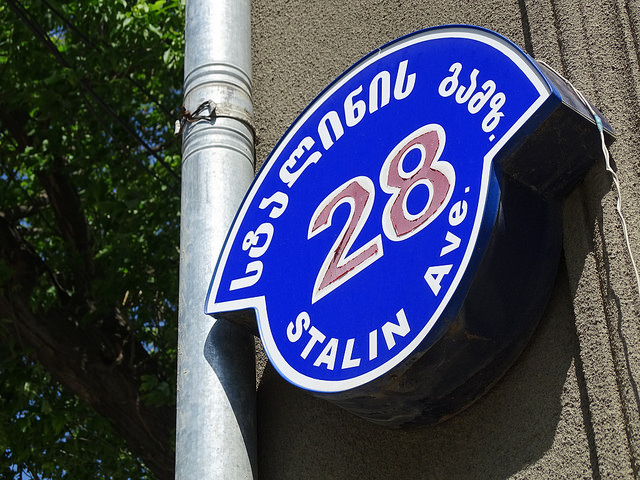 You might assume the citizens of Gori, the small Georgian city where Joseph Stalin was born, would be ashamed of their most famous son. However, the locals have a reputation for being rather forgiving of the ruthless tyrant's misdeeds; indeed, many maintain a certain sense of pride.

Gori is barely more than an hour's drive from the capital Tbilisi, and the Joseph Stalin Museum makes its certainly worth a visit. It's one of the stops on the Caucasian Challenge adventure rally, and it makes an interesting diversion between the beauty of the Georgian mountains and the eclectic buzz of Tbilisi. Here's what you need to know!
The Joseph Stalin Museum
Ioseb Besarionis dze Jughashvili (he didn't adopt the surname Stalin until 1910) was born in Gori in 1878. Although he left the town aged fifteen, this is where he's most fondly remembered. Many cities throughout the USSR tore town their statues of Stalin after his death in the 50s, but here his hometown his 20 foot bronze likeness was only removed from its plinth in the main square in 2010.
The museum isn't hard to find: it's right in the centre of town, at the end of a street not coincidentally named Stalin Avenue. And within the two lanes of the avenue is a tree-lined, paved, Stalin Park. The museum itself, a fairly grand building, is located at the end of this park and in front of it stands a stone pavilion enshrining the remains of Stalin's first home.
Stalin only lived in this particular house (or, more accurately, wooden hut) for his very earliest years but the interior is kept exactly how it would've been left. It's only possible to see the inside if you pay for a tour. The ceiling of the pavilion, above the house, is decorated with hammer and sickle logos, surrounding a stained-glass communist star. The Georgian government has attempted to ban symbols such as these, so far unsuccessfully, but spot them in the wild before they are hidden!
Inside the Joseph Stalin Museum
The interior of the museum has changed little since it opened more than half a century ago. It closed briefly after the fall of communism, but local support and international curiosity has ensured continued popularity. Mostly the exhibition consists of memorabilia and paraphernalia from his life, in addition to nostalgic biography of his rise to power. There is a collection of gifts he received from world leaders, a reconstruction of his first office in the kremlin (complete with pipes and cigars) and – the star attraction  – Stalin's death mask.

Problematically for english speaking visitors, the exhibition is predominantly in Georgian and Russian. There are, however, English speaking tours, which may give a slightly more nuanced picture of Stalin's life. Rather than merely obsess over the details of his early years, the English speaking tours even find time to mention the brutal purges and gulags, albeit only briefly. However, if you want details of Soviet crimes and analysis of Georgia's complicated relationship with Russia, this isn't the right place. The tour is worth it, though, for the chance to see both the interior of Stalin's first home, and to enter into Stalin's train carriage. The dictator hated flying, so had his train carriage fitted with luxury interior and bullet-proof windows.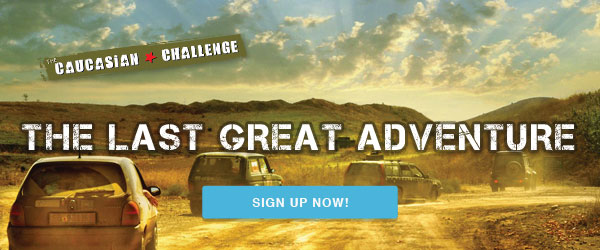 Visit while you can!
In recent years there have been attempts to close the museum, to make it more critical, or even turn it into a Museum of Soviet Occupation. It wouldn't be surprising if the Joseph Stalin museum didn't maintain its current form for long. If it does, you'll have to seek out one of private museums (more like shrines) supposedly hosted in the homes of devoted locals! Don't worry too much though: Gori still seems quite keen on the keeping the musuem, and there have even been discussions about resurrecting the statue.
Gori
While you're in Gori, there are several tourist attractions worth visiting. There is Gori Fortress, several hundred years old but built on the same site as fortifications have stood for millennia. Though damaged by an earthquake in 1920, it's still worth a visit. You can also hike to Gori Jvari (meaning cross), a church perched upon a little rocky outcrop, visible from everywhere in the city; if you plan to walk, the round-trip takes several hours. Only 10km from Gori is Uplistsikhe, an ancient cave city which used to house a population of 20,000 and was an important regional centre until destroyed by the Mongols in 1240.
If you want to visit Gori, there's no better way than participating in the Caucasian Challenge minimal assistance rally. Travelling from Istanbul to Yerevan, you'll see the real Georgia with generous feasts, breathtaking mountain roads and, of course, an afternoon in Gori.
Liked this article? Getting itchy feet to travel and find adventures? Then join us on the next
Caucasian Challenge
. Get a team together and let's see you at the starting line! If you want to join us in spirit, like us on
Facebook
or follow us on
Twitter
and
Instagram
to keep up with our latest antics.