Why we love Yerevan's Cascade.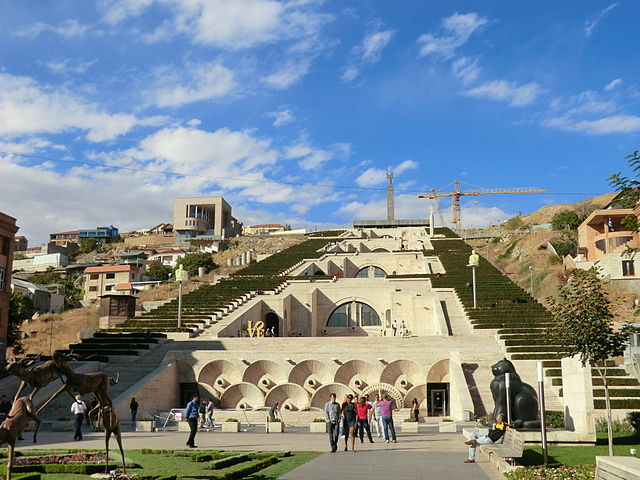 It's hard to describe exactly what it is, but the Cascade is certainly one of the most memorable sights Armenia's capital, Yerevan, the final city of Caucasian Challenge minimal assistance adventure rally. For a place to socialise on hot summer nights, for views over the city and all the way to Ararat, and for an eclectic collection of modern art, the Cascade is without comparison. Don't worry about the hundreds of steps, though, there are escalators inside!
What is the Cascade?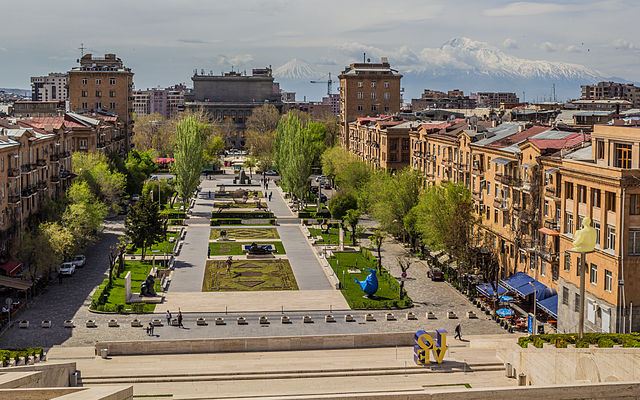 Essentially, the Cascade is a huge set of stairs but it's also so much more. It is an icon of Yerevan, notable for its structure, the view from the top, and what is enclosed behind it. It is a sure stop on the itinerary for any tourist, a place where locals and foreigners alike can socialise, whilst also housing the Cafesjian Center for the Arts.
The History of the Yerevan Cascade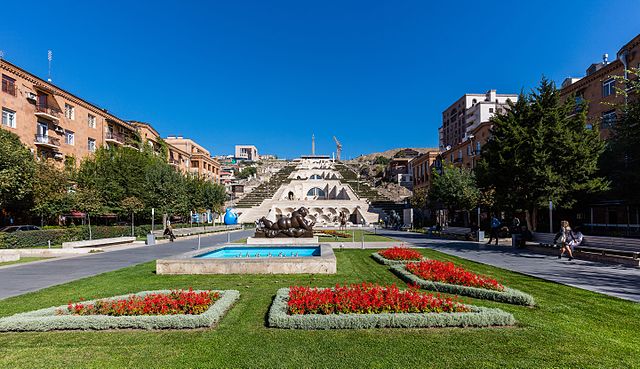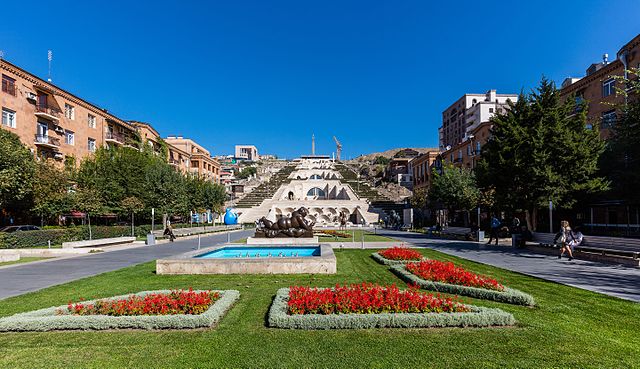 Originally conceived of as a way to connect the Northern and Central parts of Yerevan, the construction of the Cascade almost the entirety of the 1970s, finally being completed in 1980, but this was only the first phase. Earthquakes (political and geological) delayed further construction until a massive renovation at the turn of the century, after which a grand museum was planned to go on top. Though work began on completing this vision, it is yet to materialise; the cranes are visible, but the work has been paused for years.
Why the Cascade is Special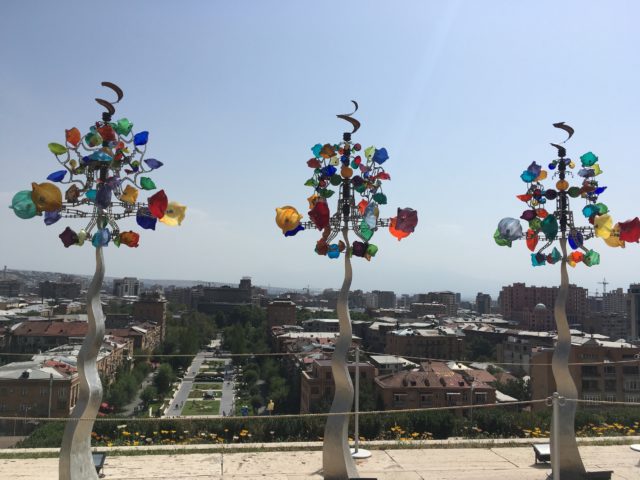 The Cascade is unique for the variety of what is offers: the views over the city skyline and, on a clear day, to Ararat, are alone worth a visit. It's also special as a well-known gathering place, particularly for the young of the city. On summer nights there are always people relaxing, drinking and socialising on the steps and in the lively square below. However, the most surprising element of the Cascade is undoubtedly the great selection of art.
The Art of the Cascade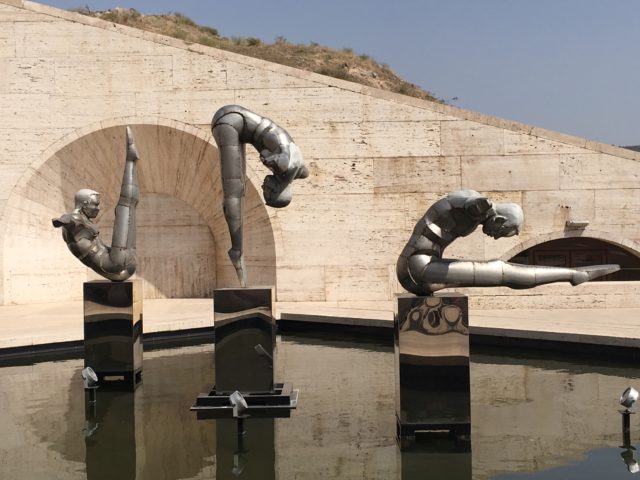 The various levels of the Cascade feature unusual sculptures from a variety of international artists. Additionally, the inside of the complex houses the Cafesjian Museum of Contemporary Art, with displays that would appear avant garde and provocative if found in Western Europe, let alone the capital of a state on the edge of Europe and the Middle East. The various galleries are incredible popular, and any visitor should leave time to explore them fully.

Liked this article? Getting itchy feet to travel and find adventures? Then join us on the next
Caucasian Challenge
. Get a team together and let's see you at the starting line! If you want to join us in spirit, like us on
Facebook
or follow us on
Twitter
and
Instagram
to keep up with our latest antics.