Georgia has been making wine for 8,000 years.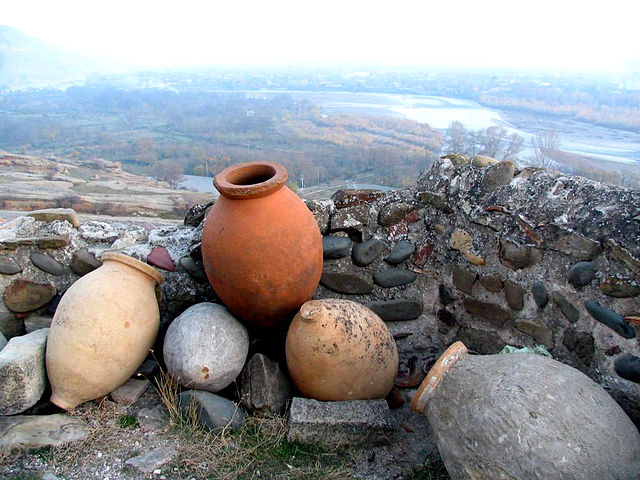 Georgians, even their brutal dictators, love wine and any visitor will likely be regaled with stories about how Georgians, or their ancestors, invented wine. We on the Caucasian Challenge, despite loving the hospitality we receive there each year, always took those claims with a pinch of salt. It turns out, however, that we were wrong to doubt: this week academics have found evidence confirming that wine-making took place in Georgia an incredible 8,000 years ago.
Wine in Georgia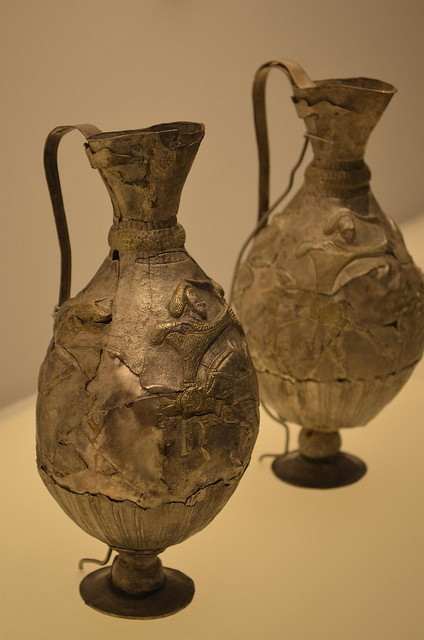 Georgia is so proud of its wine tradition: it fits neatly with other cherished truths about the country, like its European heritage, the reputation for knowing how to party, and the prized culture of hospitality. Indeed, the border guards at Tbilisi airport have been known to gift international visitors a free bottle of Georgian wine upon arrival. For centuries wine has been an important part of Georgian culture — and religion — and the country produced many of the Soviet Union's most popular varieties. The wine scene in Georgia is currently flourishing, with increased recognition from abroad and modernization of techniques, although marketing sometimes relies too heavily on certain disreputable endorsements.
The Tradition of Wine Making in Georgia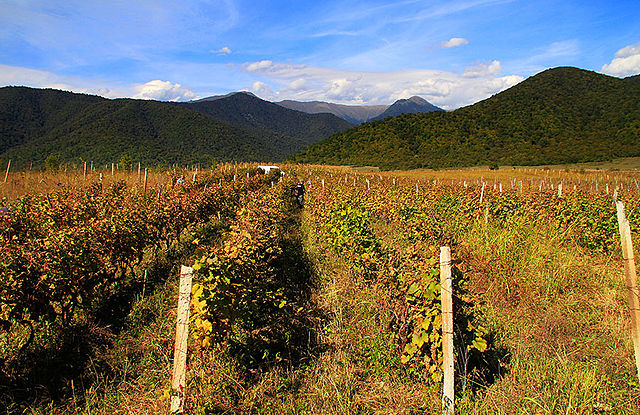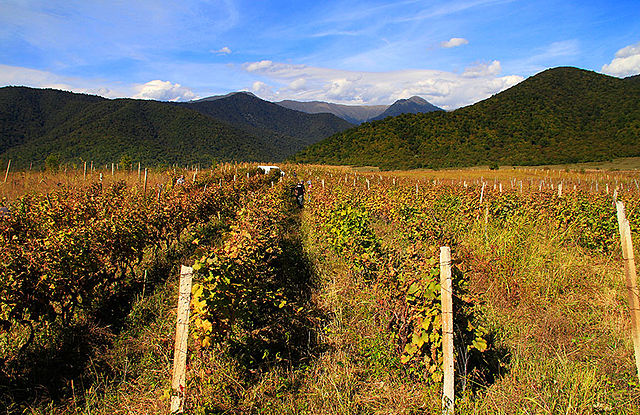 While nowadays the Eastern region of Kakheti (pictured above) is famous as Georgia's premier wine region, the important archaeological discovery was found not far south of Tbilisi, in two neolithic villages: Gadachrili Gora and Shulaveris Gora. Since there were few traces of grapes in the village, it is presumed that vineyards were located on nearby hills: this suggests wine-making on a relatively large scale. In the villages themselves there were discovered eight jars bearing trace of wine. Remarkably, these jars are very similar to the qvevri jars still used in Georgia today: these large clay vessels are stored underground, sometimes for decades, to allow wine to age at the right temperature.
Georgian Qvevri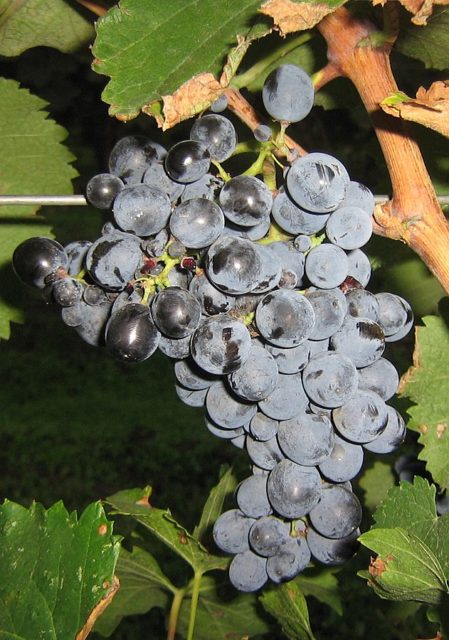 Some of the jars bore designs of grapes and dancing men, already persuasive evidence of their purpose, but scientists nevertheless tested, and found, traces of wine residue soaked into the inside of the earthernware. The oldest of the jars was date to 5,980 BC, eight thousands years ago, and thousands of years before the Stone Age would end. The previous oldest evidence of wine making was of 7,000 year-old pottery found in North-West Iran, whilst in nearby Armenia wine making equipment dating from 6,000 years ago has been discovered. Controversially, it is believed that "wine" was made in China — using fruit, honey, and rice — 9,000 years ago. However, since that didn't use grape, Georgia can safely proclaim itself the home of wine. Better yet, the archaeologists hope there may be even older remains left to discover.

Liked this article? Getting itchy feet to travel and find adventures? Then join us on the next
Caucasian Challenge
. Get a team together and let's see you at the starting line! If you want to join us in spirit, like us on
Facebook
or follow us on
Twitter
and
Instagram
to keep up with our latest antics.