Sighnaghi, in the eastern province of Kakheti, has a reputation as Georgia's city of love (and wine…)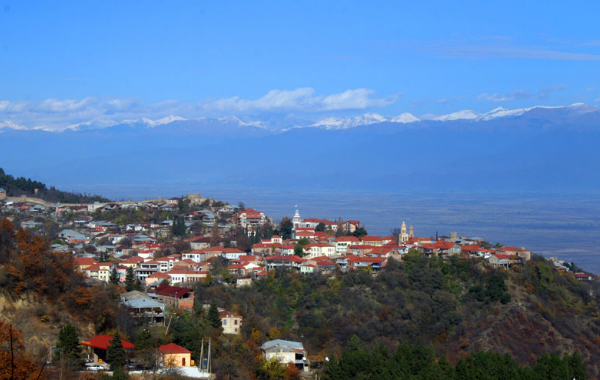 Sighnaghi, only 100km's drive east of the capital Tbilisi, is known as Georgia's city of love, and for good reason. Locals often compare the hilltop town to Verona, city of Romeo and Juliet, and it has everything you might need to a romantic getaway: picturesque views, old stone architecture, and a lot of wine…


City of Love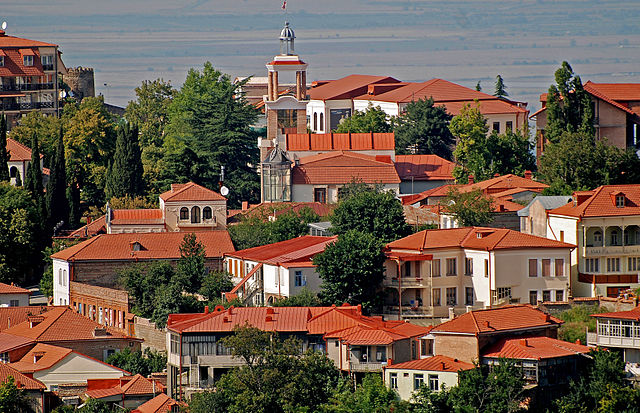 Okay, so it might not be Verona but it's the closest the Caucasus gets. With cobbled streets and red-tiled roofs, recent restorations mean it's easily to imagine that you're walking around Italy, a few centuries ago. There are medieval churches (currently being restored) and Sighnaghi is actually a very popular location for Georgian couples to get married, so there's always a chance you'll bump into a wedding party (or several). At a minimum, couples strolling the streets hand in hand give the town a very romantic atmosphere.
City of Wine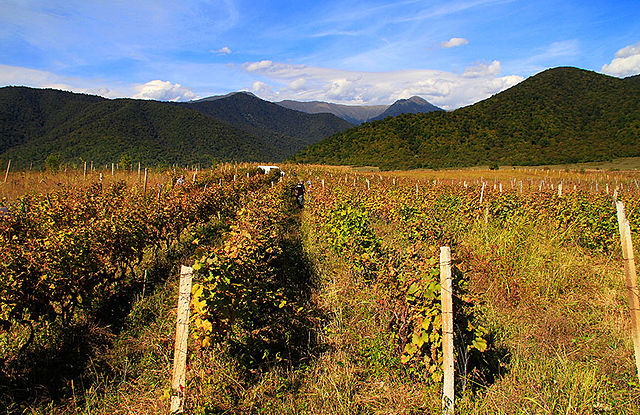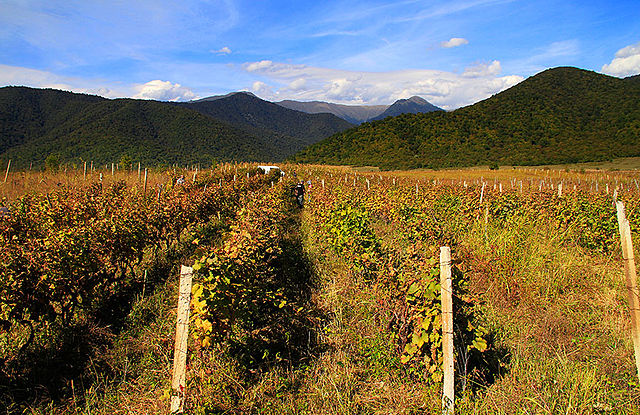 Naurally, one factor that aids the romantic atmosphere of Sighnaghi is the popularity of local wine. Georgia is of course famous as the "cradle" of wine, with production dating back many thousands of years. Kakheti in particular is known as a wine region, and many of the most well-known Georgian brands, including Saperavi, are grown there. A perfect afternoon in Sighnaghi usually includes a glass or two; better yet, many local restaurants offer wine tastings.
City of Art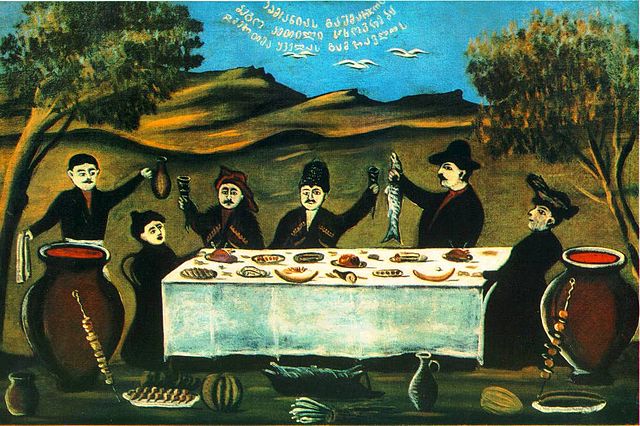 Sighnaghi is home to the museum celebrating Georgia's most famous artist, Niko Pirosmani. Born in 1862, he was from Kakheti, and made his name painting traditional Georgian scenes. His works adorn the walls of many traditional taverns all over the country, despite a lack of recognition in his own time. His style is an acquired taste, and it's up to the viewer to decide whether he was at the forefront of primitivism, so-called "naïve" art, or whether, being self-taught, he simply wasn't a very talented painter…
City of Views
Sighnaghi is the only city in Georgia to have fully intact fortress walls and, even better, there are sections of the 4km structure on which you can walk. Fully restored, the fortifications date from the 18th Century and include six gate entrances and twenty-three towers in total. You can climb up several of the towers, which offer terrific views of the town itself, the green Alazani valley below and, on a clear day, the mountains in the distance.
How to get to Sighnaghi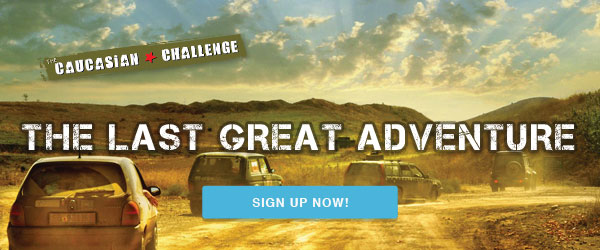 If you're on a budget, marshutkas go from Tbilisi and back several times a day; otherwise, it's more comfortable to drive or go with a tour. Luckily, there's a better way: join the Caucasian Challenge adventure rally. From Istanbul to Yerevan, the minimal assistance rally also explores the mountains and cities of Georgia. You'll drive breathtaking roads and experience the locals' famous hospitality. Plus, with a rest day in Tbilisi, there's plenty time for a daytrip to Signaghi, where you can enjoy the views, try the wine, and — if you're so inclined — get married…
Liked this article? Getting itchy feet to travel and find adventures? Then join us on the next
Caucasian Challenge
. Get a team together and let's see you at the starting line! If you want to join us in spirit, like us on
Facebook
or follow us on
Twitter
and
Instagram
to keep up with our latest antics.