So, right as we promised, here's part two in our Letting Your Inner Chuck Norris Loose in Georgia series, in case your Caucasian Challenge has wound up in Yerevan and you're still finding that you're up for more. After Part One's trekking-themed piece, today we'll take a look at a second way of honoring your itinerant adventurer side, and turn our gaze to…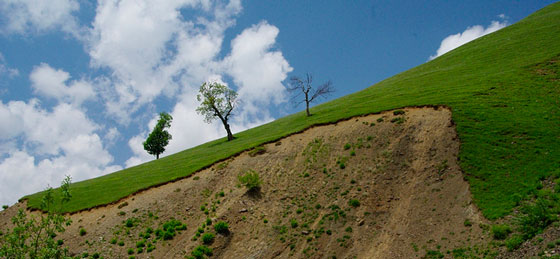 Photo by Martin Lopatka
Mountain biking in Tusheti!
To whet your appetite, have a peek at this. Boy did it inspire us to want to explore Georgia on two wheels too.
A world away from the bustling city life of Tbilisi, the people of Tusheti have a way of life that hasn't changed for centuries. Here, you'll see communities following age-old customs: shepherds tend to their sheep and cattle on horseback, as the ancient stone towers stand watch. Here, time truly does disappear, and visiting this place feels a bit like a brief encounter with eternity itself.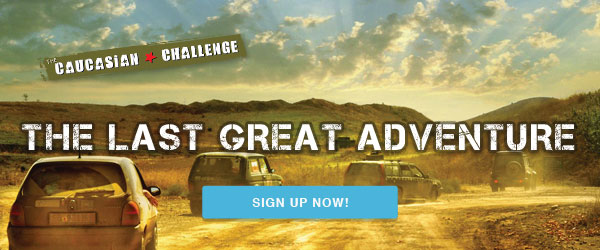 The tour
This not-for-rookies, six-day adventure starts and ends in Tbilisi. Here's how it unfolds:
Day One: Setting off from Tbilisi. You're probably best off bringing your own bike, as hiring a good one at the drop of a hat in Tbilisi may not be as easy as it sounds. As with your Caucasian Challenge, a last-minute tech check won't hurt before you head for the rocky heights and depths of this ride too.
Day Two: Transfer to the Abano pass. An awesome sight at an elevation of 2,850 metres (9,350 ft) above the sea level, it is the highest drivable mountain pass in the Caucasus, and road closures can be frequent, so check conditions before setting off. Follow it into Tusheti, and have a well-deserved night's rest guest house in Omalo.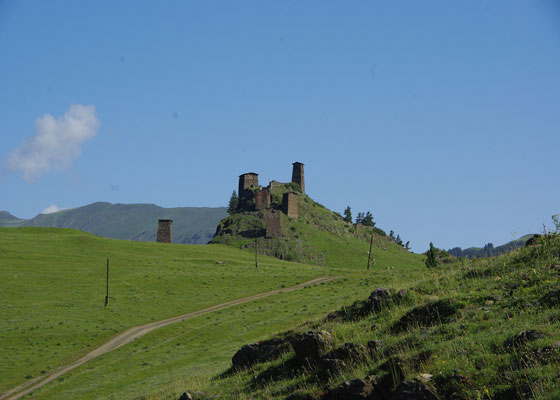 Day Three: Visit the small medieval fortress Keselo tower, just above the village. It dates back to the early 1200s – locals sought refuge in its 13 towers from the invading Mongol hordes, and later from pillaging Dagesthani tribes. Follow the valley from here on, climb and descend to Dartlo.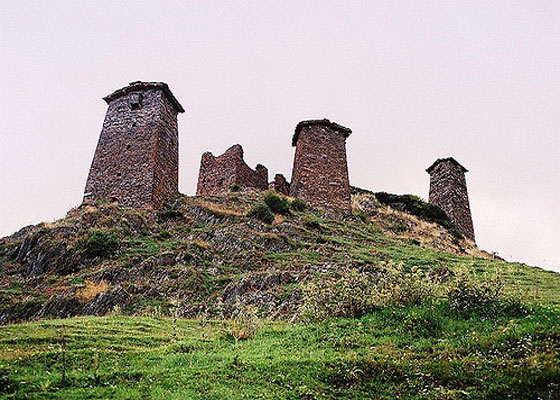 Day Four: Ascend to remote Parsma, and marvel at the breathtaking views. Before you turn back to return to Dartlo on adventurous riverside trail, you may want to seek out the small – and only – guest house in the village. It's open from spring to autumn.
Day Five: Descend out of Omalo and climb to the historical villages of Shenako and Diklo, then return to Omalo.
Day Six: Take the Abano pass downhill back to Tbilisi.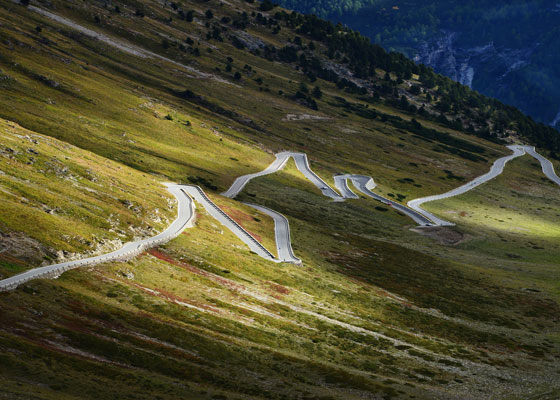 Day Seven: Leave Tbilisi reeling from your magnificent adventure. 🙂
So there you have it: your second installment of Encores With a Difference in Georgia, to be had in the wake of your Caucasian Challenge – or even as a standalone event next time you get itchy feet and a thirst for crystal-clear Georgian mountain air. On that note: stay tuned for your third, final taster of great encores to come.