Welcome back. In this third and final part of this mini-series (previous parts here and here) we're adding a water-infused twist of sublimity that will restore body and soul to full working order after the delicious arduity your Caucasian Challenge. Shift into a lower gear and into the effervescent world of spas in Georgia. We have already touched on the well-kept secret that is the Georgian spa world here, and now it's time to give this amazing side of the country – and, by extension, you – the treatment you both deserve by naming each pearl in its pristine row, so that you may lithely and blithely follow in the footsteps of tsars and Persian Shahs to the oasis of tranquility of your choice. Come, reader, and slip into something more comfortable. You know you deserve it.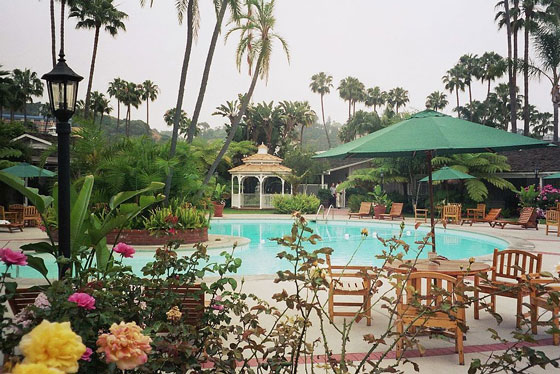 Hotel Kvareli Eden
Hotel Kvareli Eden is tucked away in the eastern Kakheti region, as you know. It boasts high class rooms, from where one may gracefully descend to a dazzling array of facilities that include Finnish and Turkish saunas, and – mmmm – a wine spa and massage sessions. Yiss.
Bakuriani Hotel Crystal and Spa
It is the first four-star hotel and the only spa center in Bakuriani, among mountain forests and meadows. This is a perfect place to soak up a zen vibe and unwind in nature. Similarly to Hotel Kvareli Eden, it also offers generous packages of body and spirit renewal.
Borjomi Palace Hotel and Spa
Not altogether uncoincidentally, Hotel Borjomi Palace is found in the famous resort of the same name, where the highly mineralized water springs – cherished since time immemorial, or at least the 1st century BC – burst to the surface. The water is well-known for its ability to treat a wide range of conditions, including post-trekking symptoms, yay!
Tskhaltubo Sanatorium
Tskhaltubo is a health resort located in ancient Colchis. The local water is also used in the treatment of virtually every common ailment; it used to be a huge secret favorite of apparatchiks in the Soviet era, and thus may have contributed to prolonging the reddest epoch in history also. It's surrounded by a 16-hectare park, fountains, bars, restaurants, billiards and so on: infused with the spirit of rejuvenation through and through.
Sheraton Batumi Hotel
Sheraton Batumi Hotel is perched near the seaside boulevard in the city center. You can enjoy original design and amazing views of the city and sea from your room window. The hotel has outdoor and indoor pools, a Turkish bath, massage rooms, sauna, Jacuzzi, relaxation lounge and nice bars.
Radisson BLU Iveria Tbilisi
Radisson Blu Iveria has an unrivalled location in the city centre with beautiful views of the mountains. The hotel offers luxury big-name spa treatments in its nine treatment rooms, a thermal relaxation area, indoor swimming pool and solariums. As an added bonus, any Caucasian Challenge participant can quietly smirk in passing at guests working out in the glass-walled fitness center.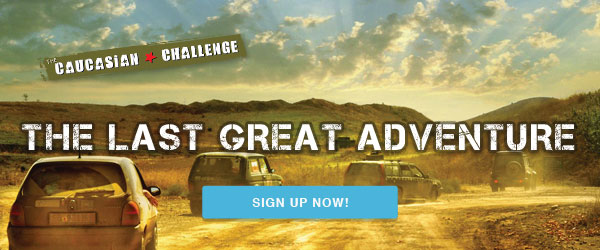 This concludes our mini-series on Caucasian Challenge encores. Hope it's inspired you to immerse yourself in the sublime world of Georgian treats and treatments. If so, do drop us a line on your rebound to share the joy.