With three out of the four artists in out last art-themed piece being musicians, if you too are starting to have an inkling that this may not be random at all, and there is much, much more musical talent to have sprung from Armenia, you'd be dead on. Music has been in the very lifeblood of Armenians since time immemorial –since the second millennium BC, according to records. Over and above being the backbone of culture, it has also played a huge role in the formation of national identity, consciousness, and spiritual values.  We had to know more – so we took a deep breath, donned our time travel cloaks and took a dive down the spiraling vortex of Armenian music through the ages. Here's what we found.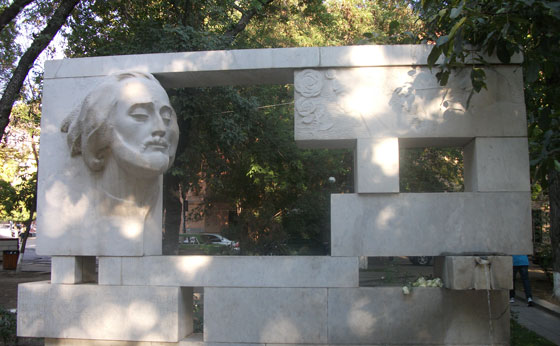 Early Armenian music: spirituality…
Armenian musical culture's deepest roots stretch back to the II millennium BC, as asserted by the ancient Armenian historians Pavstots Byuzand and Movses Khorenatsi. When Armenia adopted Christianity as its official religion in 301 AD, the gradually developing canon of Christian spiritual music began to enchant the fledgling nation's still-forming identity. Music was taught in the monasteries, which were both spiritual and educational centers, and, thankfully, many of the contemporary texts of this era have survived.
…and folklore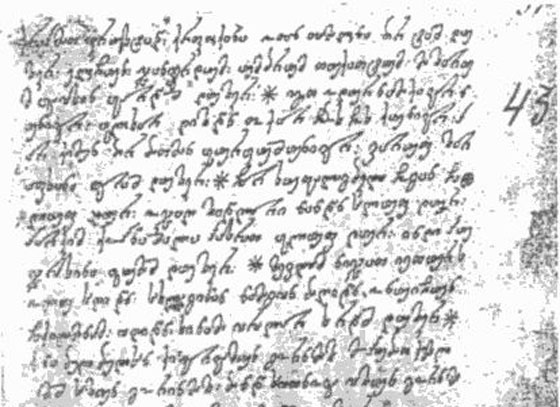 One the other side, folk music, was passed on from generation to generation by oral tradition. Folk singers – ashugs – addressed the themes of everyday life, with all its joys and sorrows; all their songs radiated a palpable love of nature, family, and of course romantic interests. Interestingly, the forcefulness and vigor of their lyrics and melodies directly mirrored the lay of the land where the singers lived. In mountainous areas, music was full of fire, because there was a daily struggle of man against the forces of nature. In contrast, amongst the people who dwelled in the plains, melodies undulated mellifluously, like a rolling field. One of the most celebrated exponents of this latter tradition of is ashug Sayat Nova. In fact, Armenians and Georgians cherish his legacy equally. His songs are still relevant, and are regularly performed by modern Armenian folk singers:
Armenian classical music
The three definitive representatives of the Armenian classical music world are, Komitas, Alexander Spendiaryan and Aram Khachaturian. Let's get acquainted with each of them.
Komitas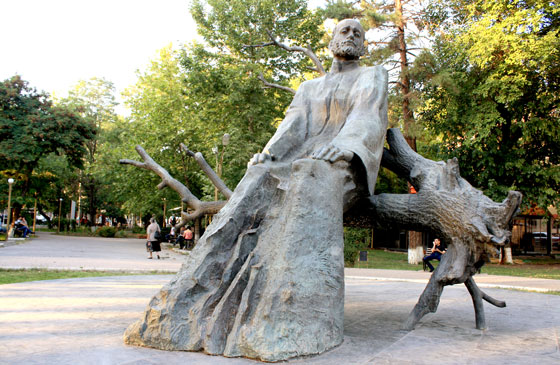 The forefather of modern national classical music in Armenia is Komitas, who was instrumental reviving folk music and integrating it into the classical tradition. Komitas, a composer, singer, teacher, researcher and musicologist, was born in 1869 in the Turkish city of Kutahya. Komitas began formally studying music at the age of 12. At college, he studied both Church music and folk songs, and made  efforts to collect them together. In 1915, after the nightmare of genocide and exile, he lost his mental equilibrium. Komitas was a gentle and kind soul who was shaken to the core by the terrible events of 1915 in Armenia, after which he wasn't able to continue with his work. He died in Paris in 1935; in 1936, his remains were re-buried in Yerevan in the Pantheon of Komitas, which was inaugurated  in his honor. Komitas has lived on in the souls of all Armenians worldwide as a national hero.
Alexander Spendiaryan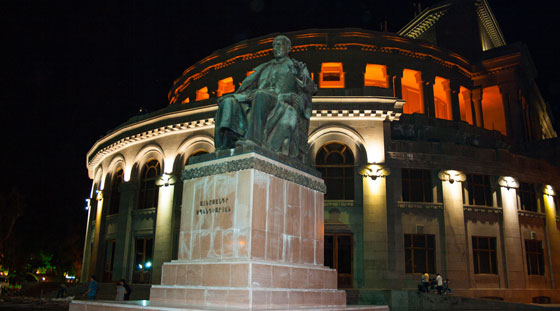 Alexander Spendiaryan ushered in a new era in the history of Armenian classical music. A talented conductor and composer, who was educated in the traditions of European and especially Russian classical music, Alexander Spendiaryan is one of the founders of symphonic chamber music. He  enriched the Armenian tradition with  numerous works.  His most famous contribution is the opera "Almast". The State Academic Opera and Ballet Theatre in the heart of Yerevan is named in honor of Spendiaryan.
Aram Khachaturian

Aram Khachaturian, whose name is recognized all over the world, lived from 1903 to 1978. Along with Prokofiev and Shostakovich, Khachaturian is renowned as one of the most successful and popular composers of the Soviet period. His unique musical language is suffused with the sound of his Armenian heritage: his works are marked out by their rich, rhythmic, melodic, and vivid orchestration. His first published composition, "Dance" for violin and piano, already evinces a hint of what was to develop into his signature style: improv, sudden shifts between techniques, and the imitation of timbre effects of musical instruments commonly used in the Orient. Speaking of his popular The Seconds of Khachaturian, he professed that it had been inspired by the sounds of folk instruments, which he heard as a child: kamancha, sazandartar, and drum. Khachaturian's  compositions are still performed at the best concert venues around the world.
A 20th century grand maestro: Arno Babajanyan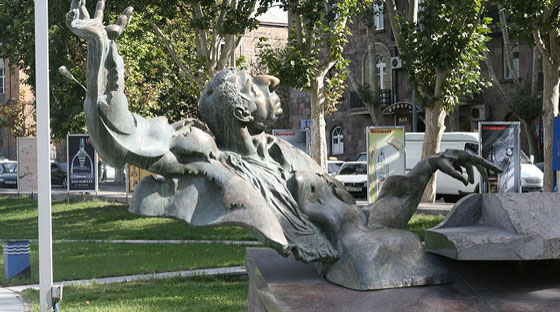 "Whatever I wrote, all sounds in Armenian": confessed our last featured great Armenian composer, Arno Babajanyan. He was born in Yerevan in 1921, and his music overflows with love for his native city. Beyond the influence of his birthplace, his music also evinces the mark of Aram Khachaturian and Sergei Rachmaninoff as well. Babajanyan was a prolific composer, whose rich output – spanning the genres of classical, pop, and jazz – includes symphonic and instrumental music, as well as hundreds of songs. You can hear many of his works in most of the "big" Soviet films: The First love song, The Mechanics of Happiness, The Bride from the North, and so on. His enchanting piano compositions are recognized by millions from the very first notes: Armenian Rhapsody, Elegy, and Nocturne are but three of these. There was a solemn inauguration of a monument to the great maestro  Babajanyan In 2003 in the heart of Yerevan. Don't miss it if you find yourself there.
This brings us to the end of Part One of our journey into the tradition of Armenian music. Hope it's inspired you to find out more about this fascinating culture that has enriched the world in so many ways – online, or in person by coming on a journey with us on the Caucasian Challenge. Whichever appeals to you more, stay tuned for Part Two.