We all had a very interesting day yesterday, but it was time for us to continue our journey and head for Mestia. We left early in the morning, although we only had 253 km to cover. Even so, one never knows what unexpected surprises await on the road.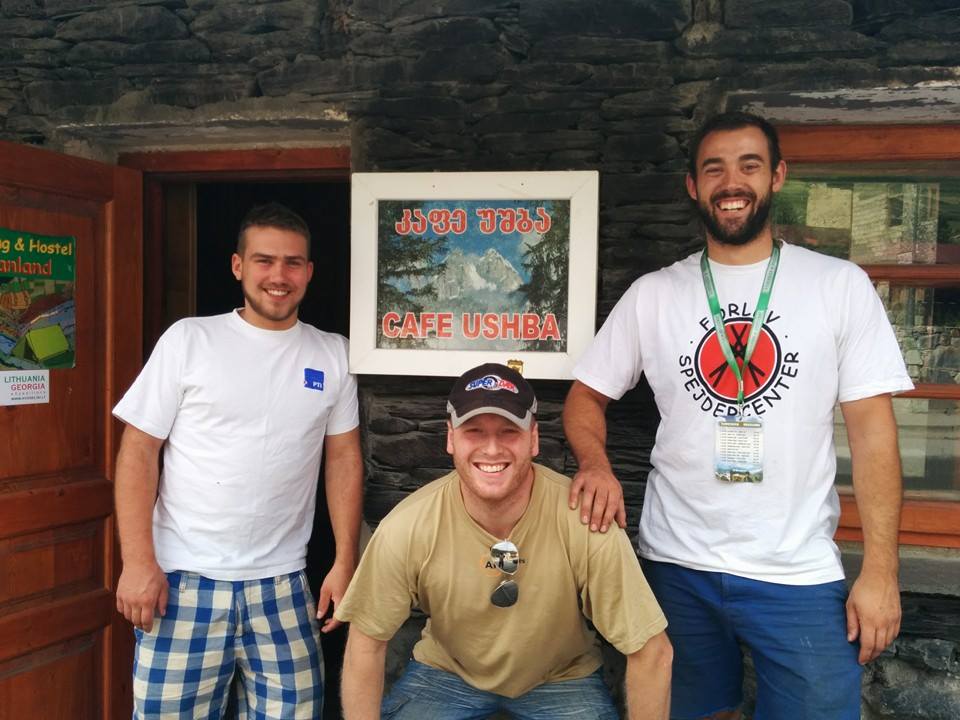 And we had our fair share of those too. Today, it was the Hungarians' turn to have car problems. They had some electrical problems and ended up changing the car battery. Other than that, we have a pretty relaxed and smooth trip. We stopped again in Zugdidi to have lunch, then drove on to Mestia. 
For us, who have been on this adventure in the Caucasus many times before, the most surprising part of the journey was to see how much things have changed around here over the past few years. Yes, civilization has finally reached these parts of Georgia. Five years ago, there were no roads and this trip took us 6 hours. On today's modern roads, we reached our destination in a couple of hours. But despite these modernizations, sometimes it can still feel like driving in India. You can still see cows everywhere, often right in the middle of the road.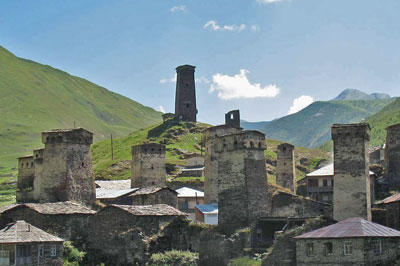 On our way we passed by Inguri Dam, the second highest concrete arch dam in the world. But our final destination for today was Mestia, a charming little town located in the North-Svaneti region. It's right in the heart of the Caucasus, so you don't want to miss this place when you're traveling to Georgia. The small town sits at an altitude of 1,500 m and has a few typical protective towers which are worth visiting.
It was all nice and relaxing, and our fantastic host Tea made us feel welcome. We even got a special room, with a private balcony. But as the evening was approaching, the local pub was calling us again. This is where we learned to "do the cha-cha" Georgian style, meaning we had a taste of the traditional Georgian brandy, called chacha.
Soon enough, we were laughing and dancing with the locals, feeling like we belong here. While we were still sober enough and capable of focusing on our adventure in the Caucasus, we did a short briefing on our next route, which is going to be the second off-road journey on this 11-day adventure.
Then it was time to share stories. The Dutch told us why they chose to camp out in the wild during the previous night, and how much they loved to be in the middle of nature. We heard a very interesting war story too, but everyone got to socialize and share a little bit of information about themselves.
All in all, it was a fantastic night, and certainly one of the greatest we've had so far on our adventure in the Caucasus. It's these evenings when we all sit down around a table and talk, laugh, enjoy the surroundings and learn about different cultures that we realize how lucky we are to be here. This is the adventure we've been waiting for all year.