Our adventure in the Caucasus takes us through three off-road trails, and the journey from Mestia to Ambroulari was our second such trail. And when we say off-road, we don't just mean "bumpy"; we're talking dusty, rocky mountain paths that can take several hours to cross.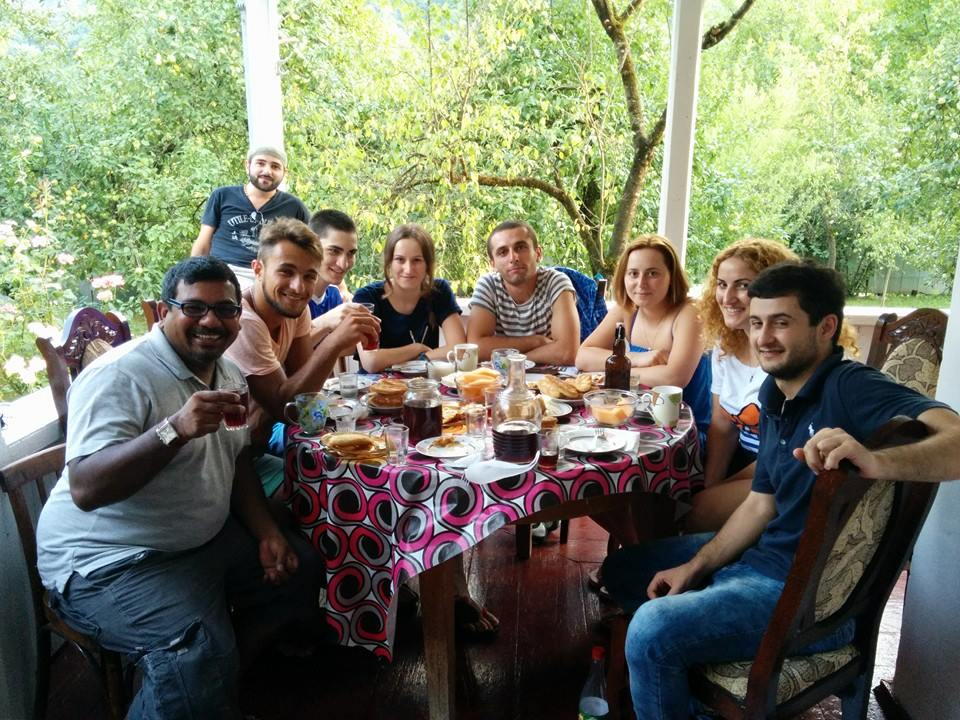 Some trails can't be done with 2 wheel drive, and this is where we usually tell adventurers to expect the worst, including unpredictable or impracticable roads. Luckily we don't mind wrecking the cars we're driving, because we know the experience is 100% worth it. And if you look at the happy faces in the photo, you can understand why.
We traveled through the Higher-Svaneti region close to the Russian border, past 5,000-meter high peaks, medieval villages and the 2,600-meter Zagor pass. At the foot of the snowy peaks and glaciers, the beautiful fields of flowers reminded us that we're still in the middle of the summer. The view was breathtaking!
As we were heading towards Ushguli, the highest village in Europe located at an altitude of 2200 m, the Dutch teams decided to turn back and use the 2WD route due to some car problems. The Hungarians reminded us of their own little experience, when their car broke down and a local offered to do some improvised handy work that didn't actually solve the problem. And, of course, he charged them for it.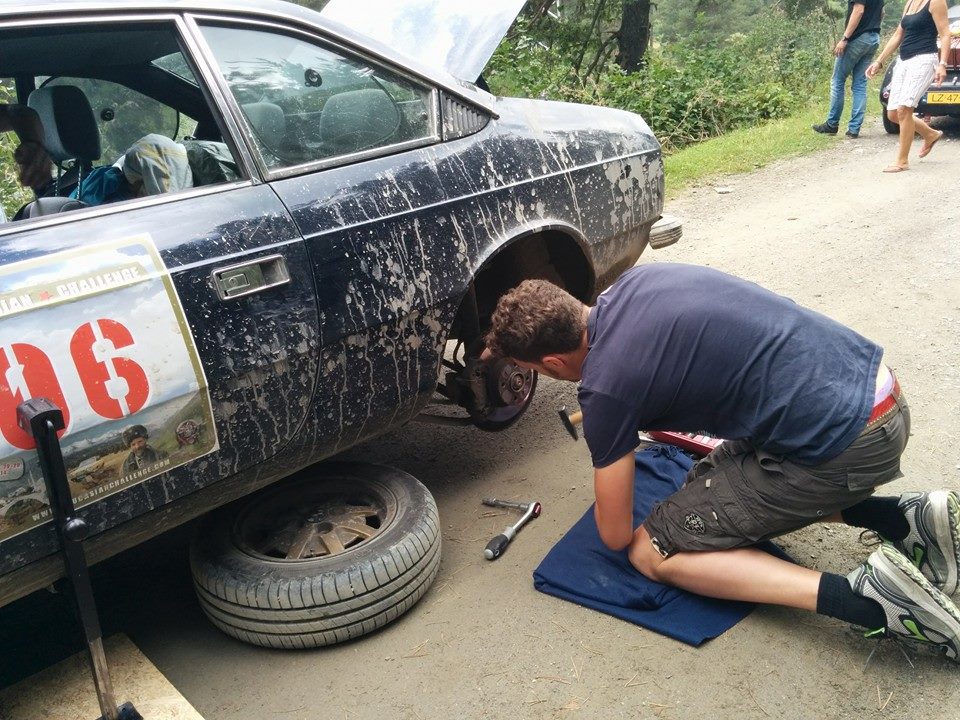 All in all, the trip to Ushguli wasn't too difficult. We were surprised to see how the region developed since our last visit. The local bar was packed, we could barely find a place to sit down even though they had doubled the number of tables over the past few years. It's a pleasant surprise and we're thrilled to see that locals and authorities are finally starting to take advantage of the great touristic potential of these wonderful areas. Not to mention it makes our Caucasian Challenge much more enjoyable.
We all stocked up on Svaneti salt and water and headed for the Zagor pass. The roads were dry and there wasn't much traffic, so the trip was smoother and faster than expected. On the downside, this deprived us from the possibility of taking extremely scary pictures of cars climbing up and down huge rocks, across mountain streams. Soon enough we went from gravel to asphalt and it was only a matter of time before we'd reach our destination, Ambrolauri, where you can buy Stalin's favorite wine.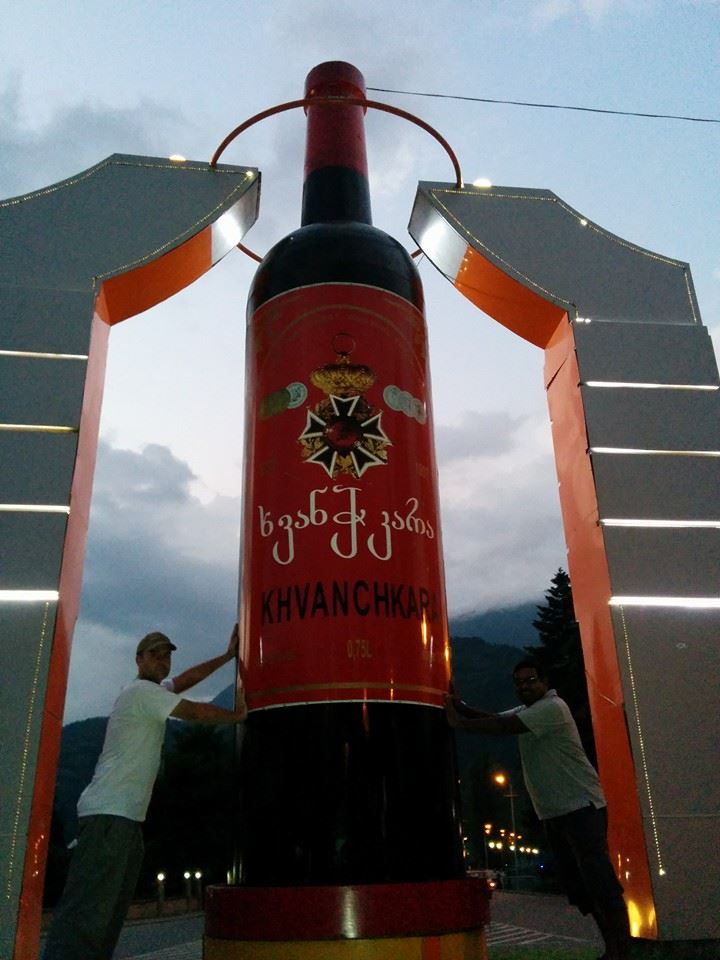 The Travel Scientists made a quick stop at the Khvanchkara vineyards in Racha, for the obvious reason (see photo). All we had to do is ask a local where we could buy some delicious Georgian wine, and we were immediately invited to his house, where we shared a simple but delicious meal with his family.
In the afternoon, Suicide Sally and Terkel in Trouble called to say they had decided to check in to a hotel in the Caucasus Mountains, after the axis on their car broke again. So they didn't make it to Ambrolauri that evening, but they got to have their own little adventure somewhere else. Meanwhile, Rabbit Software were the first ones to reach our destination, followed by Oachkatzl, Fogcentrum and The Travel Scientists.
After we checked in, some of us decided to leave hotel in search of a local restaurant, and we managed to find one 5 km away. We landed in the middle of a family reunion, so not only did we get a taste of some delicious traditional Georgian food, but we also danced and learned how to do the local version of Psy's Gangnam Style.
It was a fun day and everything went smoother than we had expected. We had plenty of time to enjoy ourselves, make new friends, absorb the local culture, and get a much deserved rest. And after days of waking up early, some of us even got to sleep in, knowing that tomorrow's drive to Tbilisi will be an easy one.