Tungjatjeta!
(Meaning "Hello" in Albanian, but the pronunciation… huh, we always struggle with this language…)
This day was shorter than yesterday but it was equally interesting. We agreed on all the details with the owner of the hotel in Ivanjica, also tested the restaurant which turned out to be excellent. I travel with 2 chefs so if they say it's very good I'm sure we won't have any problem with the food and drinks.
We learned from previous rallies that having a kick off party the night before the start is not a very good idea as most of the participants do their last minute preparations, spend their time with the families or whatever, they seem to be busy. So we decided to organize the party on the first night in Ivanjica where there shouldn't be excuses for partying…
All you travelers, get ready for a kick ass kick off party in Serbia!
After some driving around I found the right way to Kosovo and got there relatively fast.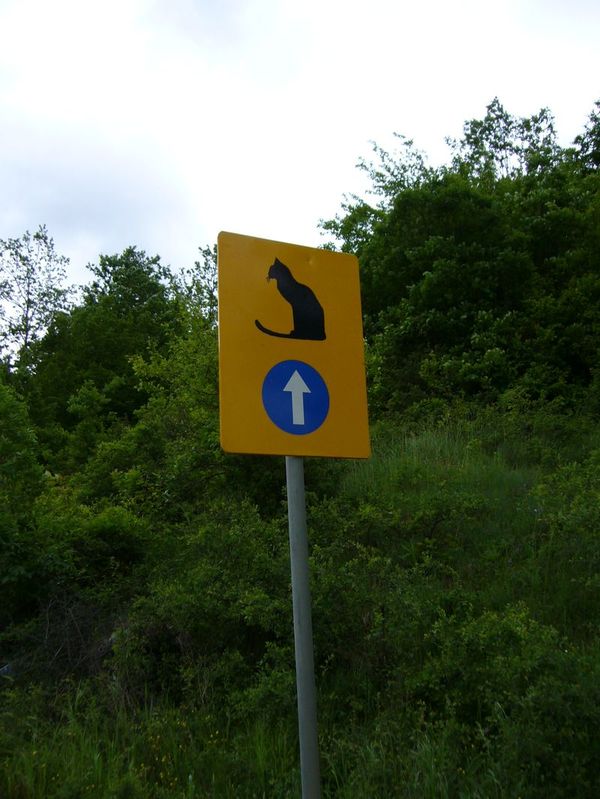 The Serbian side of the border is nothing special, just 2 minutes and 3 dobar dans.
The more interesting things we experience later.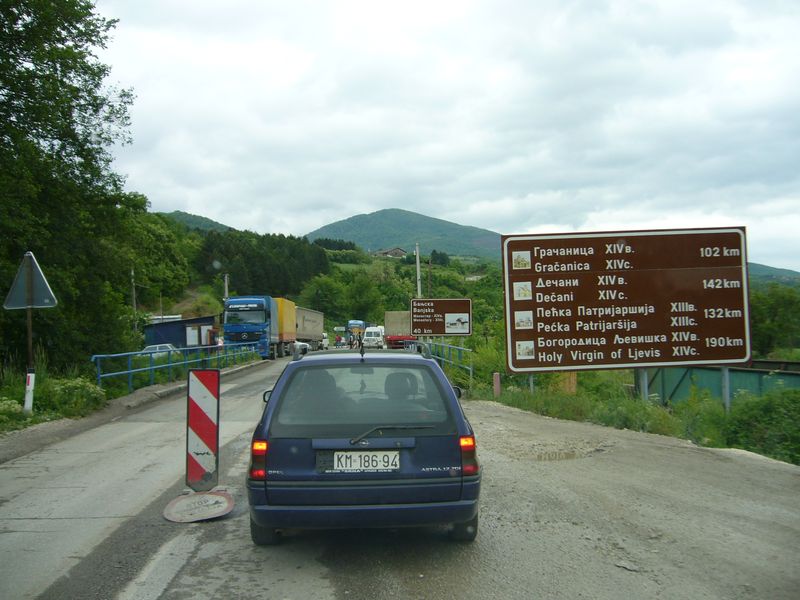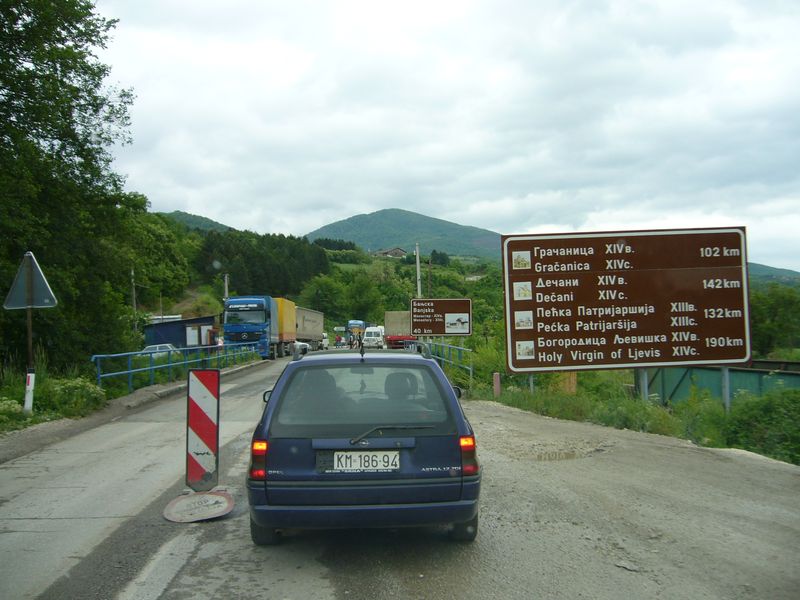 This corner of Kosovo is inhabited only by Serbs… I knew this but would not know that I see only Serbian flags, cyrillic signposts and Serbian number plates here. Well, 4-5 out of 10 cars don't have number plates at all. And the reason is that after Kosovo declared its independence, they issue only new number plates with Kosovo symbols. And the proud Serbs are not willing to put these plates on their cars, they just throw them into their trunks.
Civil disobedience, simply, but it seems to be OK . There's no real government in this part of the country, we can only see KFOR vehicles here.
This odd situation is even more tangible when reaching Kosovska Mitrovica, the biggest town in the region. A city divided by a river but much more divided by cultural differences.
Up to the bridge it's just like anywhere Serbia. But on the other side it's the typical Albanian bustle, VW Golfs and Hummers and the white KFOR Land Cruisers are substituted by Italian and Hungarian KFOR vehicles. A petrol station and a car wash at every corner and almost everyone speaks at least a little English in this part of the city. Such a difference in one city is really amazing.
The road to Peja, our favourite town is even more scenic with growing mountains and the snow covered peaks of  Montenegro in front of us.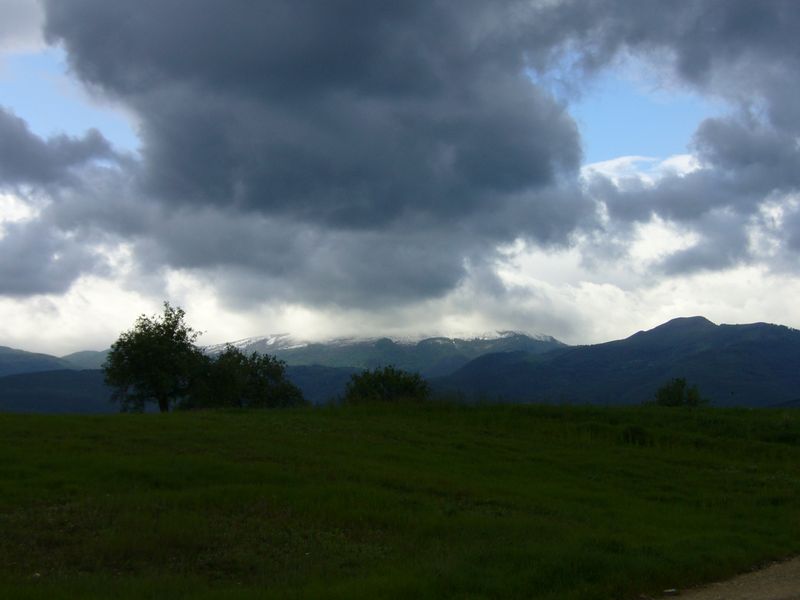 Since we left Ivanjica pretty late today and I kept on setting the challenge points I reached Peja late afternoon. As it's not a smart idea to drive on the world famous Albanian back roads at night I decided to sleep in Peja. Nice hotel, free wifi and the best Beer in the region (called Peja). What else should a tired traveler need? Food. And I think I had the best döner in my life in a corner shop near the hotel.
Tomorrow I head for Albania, one of the all time favourite countries of CC participants.
Keep you posted!
Szabolcs