Kalispera! (meaning "good evening" I guess)
I finished the blog in Peja. I wanted to wake up early and finish at least the half of the next rally stage and get somewhere around Peshkopi.
When I was in Albania for the first time I was a bit worried… the image of the country is not really good. Now after 3 years and my fifth tour here I have similar feeling like with Georgia:  how  good is to be here again!
I don't know if you met anyone having bad memories with this country, I haven't. OK, it's run down sometimes and there are no roads especially in the East, but the people are so amazing.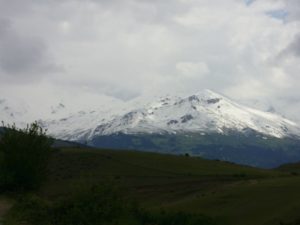 There are a couple of roads towards Tirana, the capital and in South by the coast, but the rest… from North to South along the Macedoniain border it's virtually impassable in European terms. If somebody wants to get from Kukes to the Ohrid lake (apart from idiots like us) they need to drive 200 kilometers West to Tirana, and back 150. While the whole distance on "no roads" is 130.
Well, this 130 kilometers is 11 hours when it's not raining and you find the right road for the first attempt.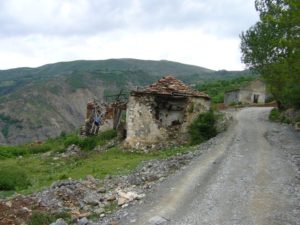 It was more yesterday as there were serious rains in the region and I had to wait for hours while they pushed the rocks and mud from the "road" with a dozer.  At least I had time to lower the tire pressure.
Kukes was a routine drive where I found a fancy little hotel for the group.
Later on while driving towards Peshkopi I met a most interesting British couple in their 60's  driving an old MG convertible. Since I'm driving a car on British plates too and there is no traffic over there at all, we made friends soon.
Their story is short… they started thinking back home and asked the question: what if?… and they were off.
They were pretty amazing with that oldtimer they managed to cross everywhere. I advised them to cross the border to Macedonia at Debar if they want to use their car in the future and don't check the route in the South.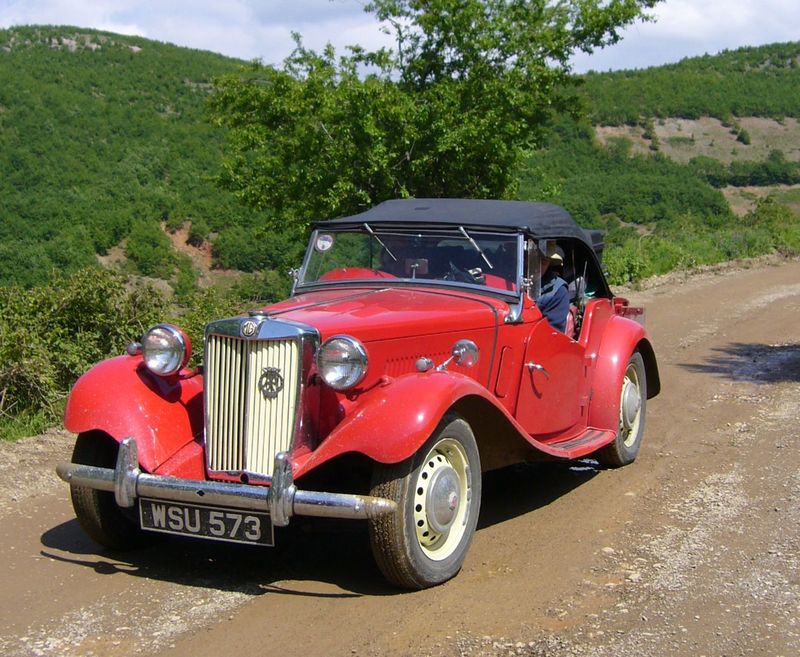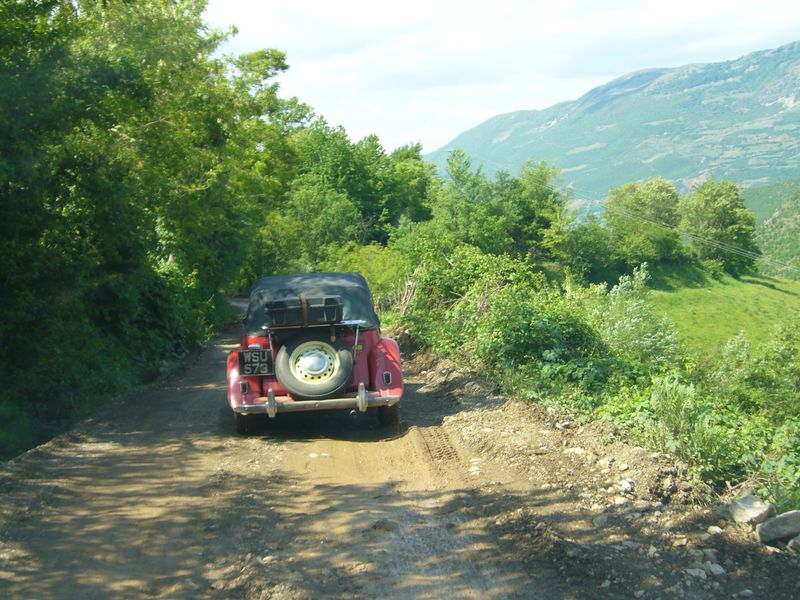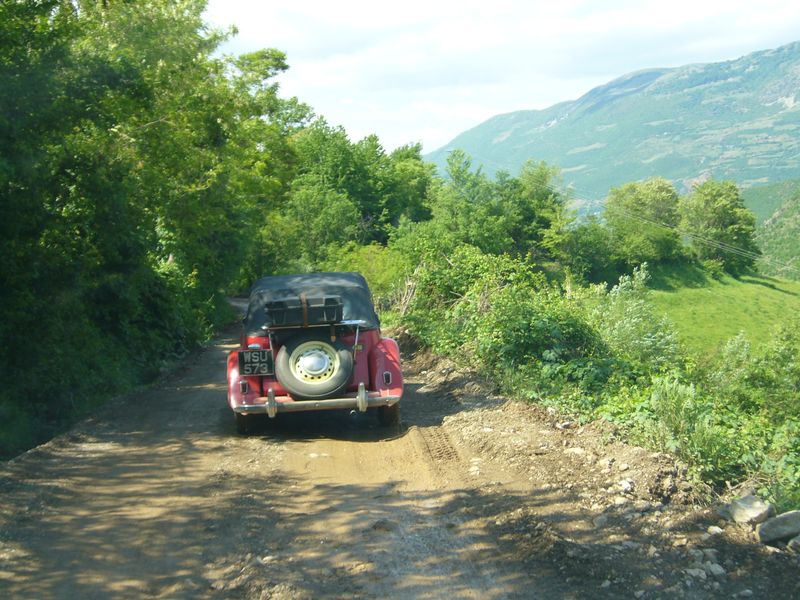 I got a quite new edition Albanian road map in Peshkopi and discuss my options with the waiter in the hotel we stayed last year. I wanted to check a route for 2WD cars but after I made half of the distance it turned out that it's impassable due to rock fall. But they knew another road, and another, and so on.
I drunk 5 coffees with locals in different villages bars while asking for the route – of course they didn't let me pay anywhere, although I tried. As usual, you can't just ask for direction and go… they are happy to meet someone from the outside world and want to drink and chat with you.
I drove down to Pogradec in dark (that was a funny drive in darkness) where I found the accommodation for the rally and wanted to sleep after 16 hours of offroading.
As that place is a camping by Lake Ohrid and still not in the season, the don't really have rooms – but as they looked at me they gave me a nice supper and made the couch in the "Piano Bar" for me so first time in my life (OK, not to mention the unintentional ones) I slept in a bar. "The Transporter" was on TV in Albanian, a great evening indeed!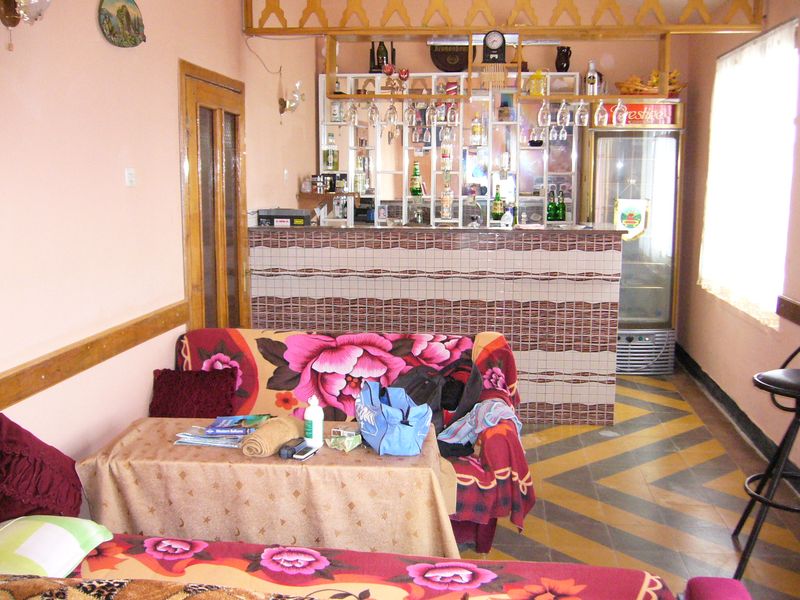 Compared to my previous day, today's drive covering 600 km was pretty easy. I didn't mind driving on good asphalt and do more than 70 km an hour not 15.
I can feel and see the crisis here, the place I stopped for tonight is a resort but lots of shops and hotels are closed, fewer tourists come… but the Greeks are relaxed, they don't complain.
One of the rear shock absorbers of the Pajero died on the Albanian "highways" but fortunately I found a nice cheap repair shop not far from my place so they will do the repairs today and I can continue to Turkey tomorrow.
Sz.