Georgia is a wonderful country to visit, and don't be put off by the complicated language and mysterious alphabet. With these essential Georgian phrases you'll have no trouble getting by!
Wherever you go it's worth learning a little bit of the language, but that's especially true in Georgia. Though younger people often speak English, older generations are usually far more proficient in Russian. The best thing is that so few foreigners speak Georgian that if you give it a try the locals will really appreciate your effort!

The alphabet may look strange and the pronunciation may sound tricky, but after a few shots of chacha everything will seem a lot simpler, trust me. These essential Georgian phrases will help you out whether you're on the Caucasian Challenge and  desperately need directions or you're out in Tbilisi and simply need to order another beer!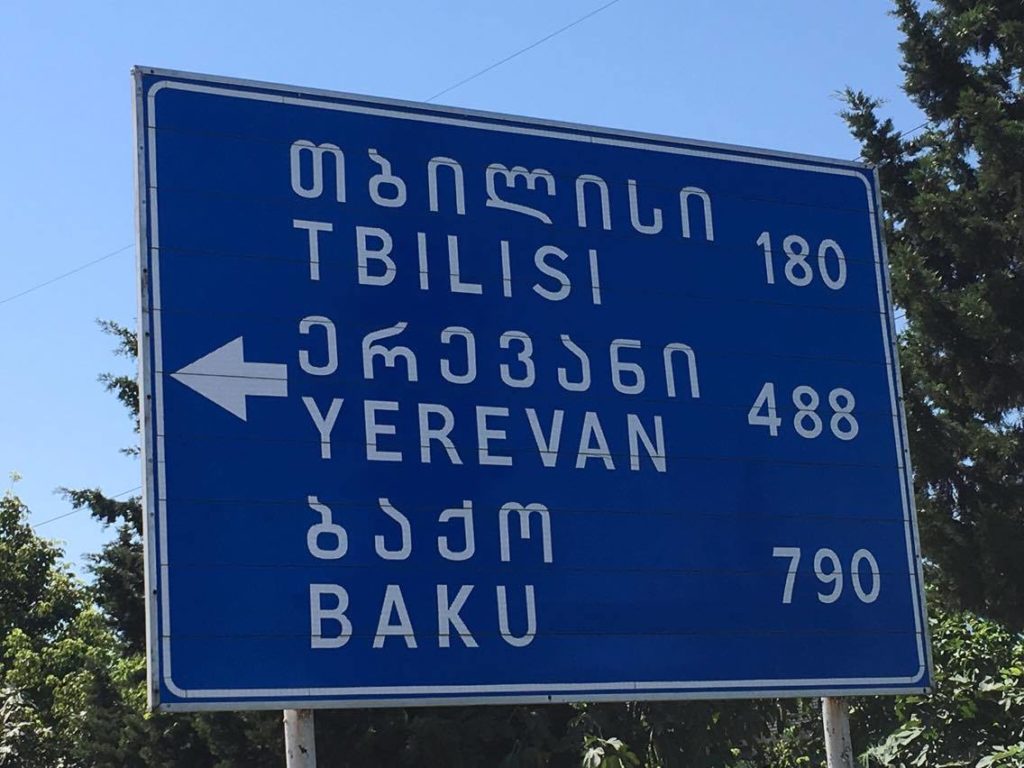 The basics
Hello – gamarjoba (გამარჯობა)
Goodbye – nakhvamdees (ნახვამდის)
Please – too shay-eedzleba (თუ შეიძლება)
Thank You – madloba (მადლობა)
Excuse Me – bodeeshee (ბოდიში)
How are you – rogor khar? (როგორ ხარ)
Fine/well – kargad (კარგად)
Yes – kee (კი)
No – ara (არა) [usually repeated at least twice, sometimes more]
I don't speak Georgian – kartulee ar veetsee (ქართული არ ვიცი)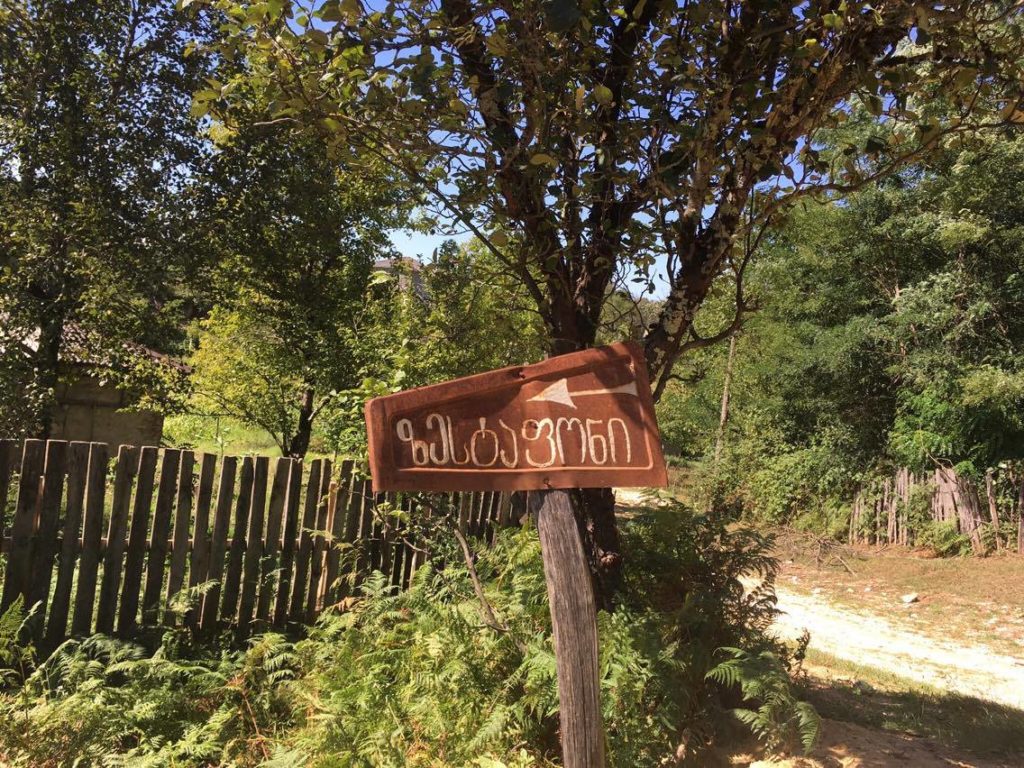 Essential Georgian Phrases when you're lost
Where is my hotel? – sad arees sastoomro? (სად არის სასტუმრო?)
This is my address – es chemee meesamarteea (ეს ჩემი მისამართია)
What distance to x? – ra mandzeeleea x-mde? (რა მანძილია x-მდე?)
We're on an adventure rally! – satavgadasavlo ralee gvakvs! (სათავგადასავლო რალი გვაქვს!)
We came all the way from Istanbul – stambooleedan movdeevart (სტამბულიდან მოვდივართ)
Do you have a spare tire? – zapasnoi pakreeshka khoar gakvs? (ზაპასნოი პაკრიშკა ხოარ გაქვს?)
Which way is Armenia? – Somkheti sa-eet arees? (სომხეთი საით არის?)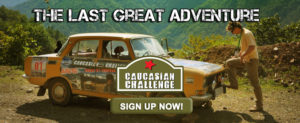 When you're at a supra (feast)
How delicious! – ra gemree-eleea! (რა გემრიელია!)
I love khinkali very much – kheenkalee dzaleean meeqvars (ხინკალი ძალიან მიყვარს)
I want more, please – keedev meenda (კიდევ მინდა)
I don't want more, really – metee aghar meenda, martla (მეტი აღარ მინდა, მართლა)
[You might have to say this twice, before food stops appearing on your plate!]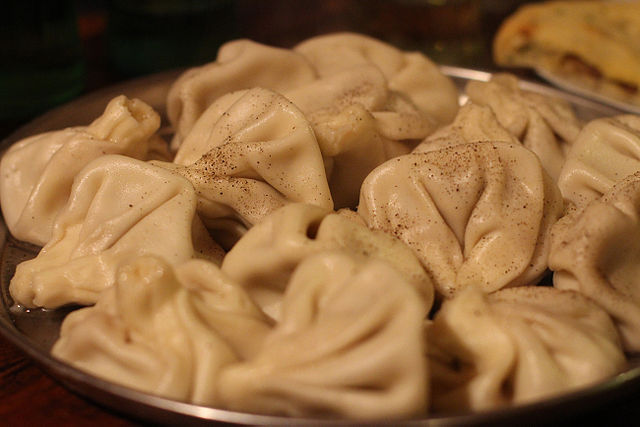 Essential Georgian phrases for drinking
Cheers – Gaumarjos (გაუმარჯოს)
Can I have Kvanchkara (Stalin's favourite wine)? – kvanchkara, tu shay-eedzleba (ხვანჭკარა, თუ შეიძლება)
You're a good man (thanks) – Kai katsee khar (კაი კაცი ხარ) [When someone buys you a drink] 
This is good chacha – kargi chacha-a (კარგი ჭაჭაა)
This chacha is too strong – es chacha dzaleean dzlee-ereea (ეს ჭაჭა ძალიან ძლიერია)
I am having a good time – kargad vertobee (კარგად ვერთობი)
Beers for everyone! – ludebee qvelas! (ლუდები ყველას!)
I need to go home – sakhlshee oonda tsaveede (სახლში უნდა წავიდე )
Can you call a doctor? – shegeedzleea, ekeems daureko? (შეგიძლია, ექიმს დაურეკო?)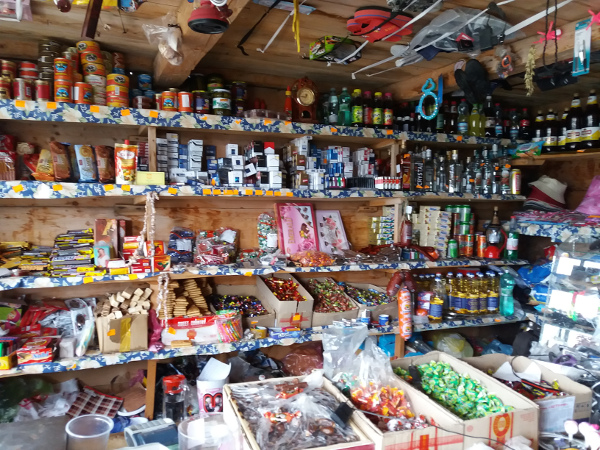 Though many great times have been had by travelers who didn't speak a word on Georgian, these essential Georgian phrases should help a lot. Learn a few and try them out, and just wait for the surprise adoration of locals. There's no way better to experience Georgia than by participating in the Caucasian Challenge minimal assistance adventure rally. From Istanbul to Yerevan, including a week in Georgia, you'll drive beautiful mountain roads and party in cities famed for their hospitality. And if you learn a little of the language, you'll have an even better time!
Liked this article? Getting itchy feet to travel and find adventures? Then join us on the next
Caucasian Challenge
. Get a team together and let's see you at the starting line! If you want to join us in spirit, like us on
Facebook
or follow us on
Twitter
and
Instagram
to keep up with our latest antics.