The Caucasian Challenge 2016 had a great final day, as teams visited Tatev Monastery en route to the party in Yerevan.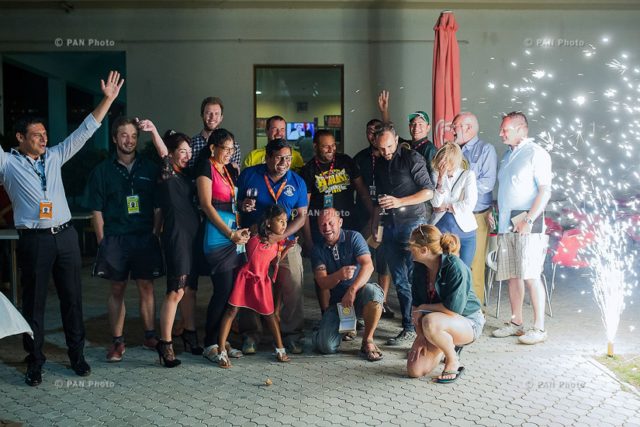 After ten incredible days of driving, socialising, experiencing the weird and the wonderful, the Caucasian Challenge was almost over. On Day 11 the team's task was to make it to the finish line for the party in Yerevan. Awaiting them in Armenia's capital was the closing ceremony, complete with free food and drink. A weekend of relaxing and sightseeing lay ahead of the teams, before they were due to head home… or onward to new adventures!  However, there were still some great sights to see on the final day.
Dangerous Dripping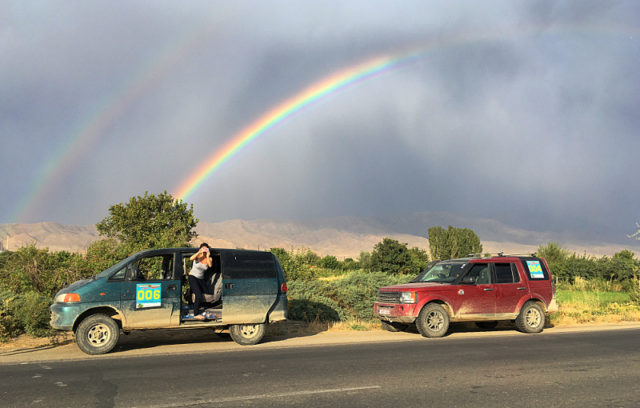 The final day of the Caucasian Challenge came with worrying news for Team Care Bears. Their (recently sold) car had developed a fuel leak, and had been dripping diesel all night. They were initially relieved that the drip appeared to stopped when they checked in the morning; until Rob suggested it might not mean that the problem had fixed itself, just there there was no fuel left! Eventually they figured out that they could hold up to 25L; so off they went, with regular stops to fill up…
Wings of Tatev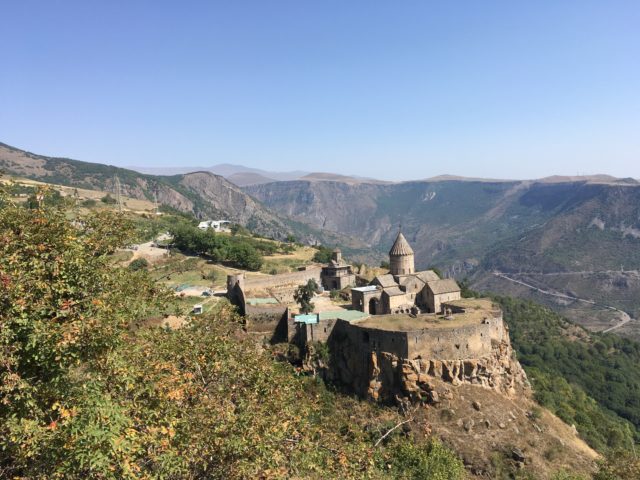 The final day of the adventure rally was a simple one as far as driving was concerned, though there was the option of taking a more "interesting" road rather than the new motorway. The first stop of the trip was Tatev Monastery, an impressive sight perched on a hilltop with deep valleys all around, and over a millennium old. Nowadays there's a cable car, the "Wings of Tatev", which at almost 6km is the longest non-stop double track cable car in the world… quite the accolade. At points it is over 1000 feet above the ground, and makes for stunning photographs.
Mount Ararat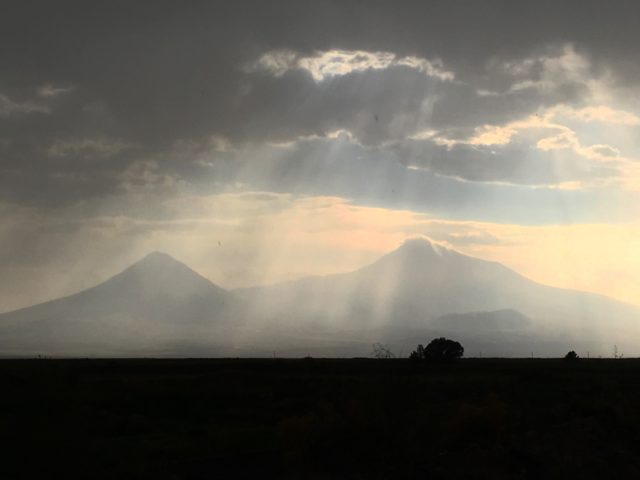 Another imposing view awaited us further along the road to Yerevan, with chance to get a view of Mount Ararat. This mountain is the national symbol of Armenia, despite it residing across the border in Turkey since 1920. It was a little misty to make out clearly, but it still made for a great Instagram.
Closing Party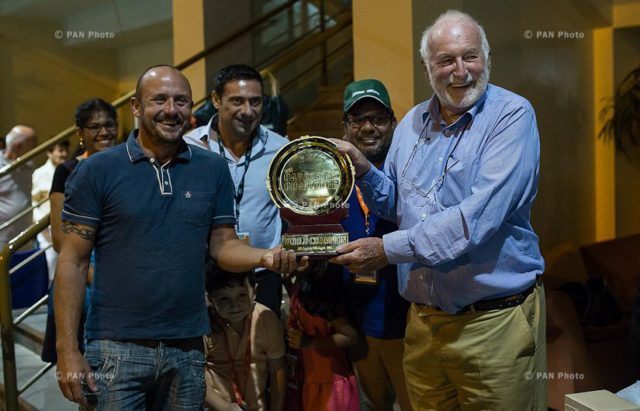 And so the Caucasian Challenge was almost over, with the final end-point the closing party in Yerevan. It was a celebratory affair, with a buffet of food and drink on offer, plus local press taking photos. The highlight was the prize-giving ceremony, with the official winners declared as Team Llanfair Railway, for just doing everything so well. Their win was even more justified when they revealed that they'd somehow found time to eat a slap-up meal at Yerevan's only Indian restaurant before the closing ceremony! While Tony and Rob were worthy winners, the most sought after prize went to Andras and Adam of Team Wonderlust King who won the "Bonkers Award". They'd taken their tiny car all the way to Armenia, somehow finding space to sleep in it on several occasions, and at the ceremony Andras announced that he'd try to take it even further, onwards to Iran! Though most participants had a night or two to spend exploring in Yerevan, this marked the end for the Caucasian Challenge after an exciting and successful event. Till next year!

Liked this article? Getting itchy feet to travel and find adventures? Then join us on the next
Caucasian Challenge
. Get a team together and let's see you at the starting line! If you want to join us in spirit, like us on
Facebook
or follow us on
Twitter
and
Instagram
to keep up with our latest antics.