On Day 9 of the Caucasian Challenge 2016, we traveled to maybe the weirdest village in the Caucasus.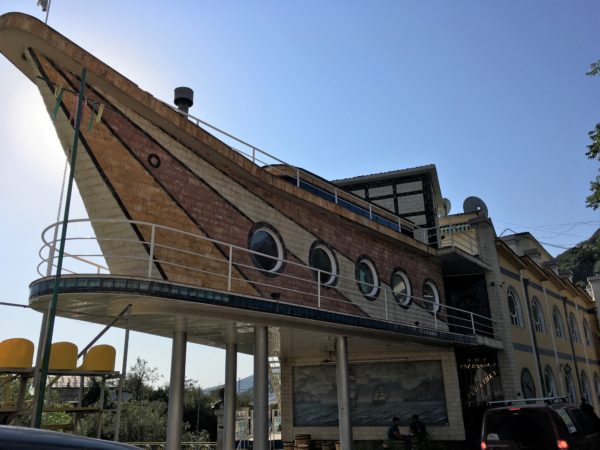 After one night at glorious Sevan Lake, on Day 9 it time to leave Armenia… sort of. Our destination was the disputed territory of Nagorno-Karabakh, the subject of a conflict between Azerbaijan and Armenia. While there has theoretically been a ceasefire since 1994, there are occasionally flare-ups near the border. Where we were headed was perfectly, safe, however: maybe even too safe. The road has improved dramatically in recent years, limiting the adventure for the drivers, but it at least meant there was time for a relaxed start. There was still plenty to see though, as we made our way to Vank, maybe the weirdest village in the Caucasus.
A Stroke of Luck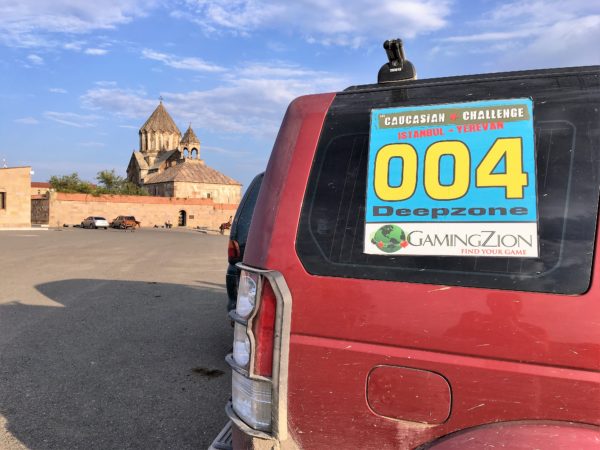 Team Care Bears used the relaxed pace to their advantage, stopping in the last town before the border, Vardenis, for some minor repairs. They chanced upon a friendly mechanic eager to help, and he liked their car so much he asked if he could buy it! He even offered to meet them in Yerevan to pick the vehicle up when the rally was over. All they had to do was keep the car in good condition for the remainder of the rally. And there was no way better to do that than by immediately crossing the border to the most controversial area in the region…
Another Border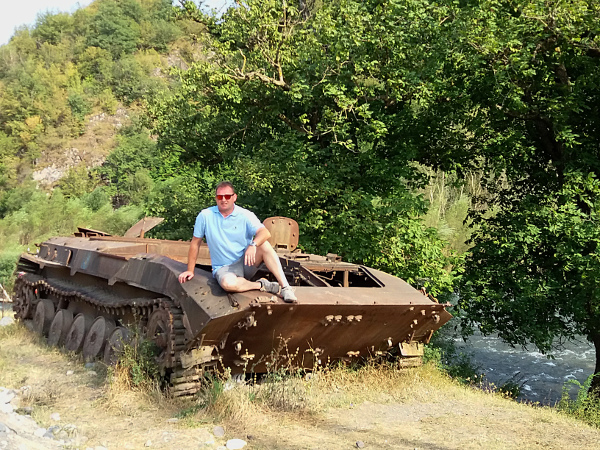 In fact, there's barely a border at all: there's just a hut posing as a border post, but they only stopped one of our cars, which was then let go with barely any questioning. Something that did prompt us to stop were rusting tanks by the side of the road, remnants of the conflict and left as eerie memorials to the victims. Though atmospheric, the tanks also provided a great chance for a photo-shoot, like Team Deepzone demonstrate above.
Sightseeing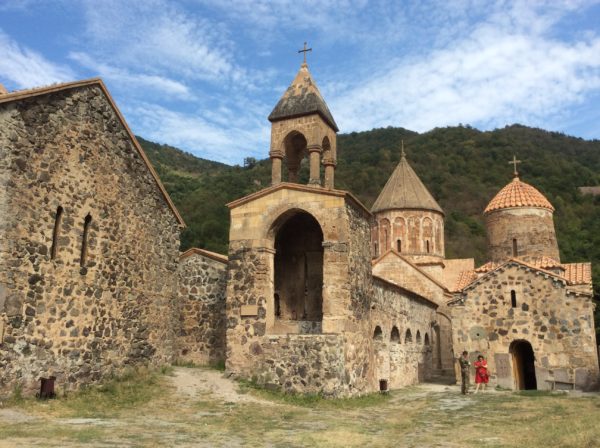 With the road mostly smooth, there was time to visit several monasteries; Team Llanfair Railway even found time to relax in the thermal springs of Zuar. The monasteries were in varying states of disrepair: St Astvatsatsin, discovered hidden in a roadside wood by the intrepid Team Care Bears, was barely standing at all. Dadivank Monastery (above) was rather more impressive, set amid a deep wooded valley and standing (albeit with some renovations) for over a thousand years. Probably the most impressive sight was Gandzasar Monastery, a landmark of Karabakh, which sits on a hilltop overlooking green valleys. There we saw, rather than some austere religious ceremony, the strange sight of a local dancing on top of his horse…
The Weirdest Village in the Caucasus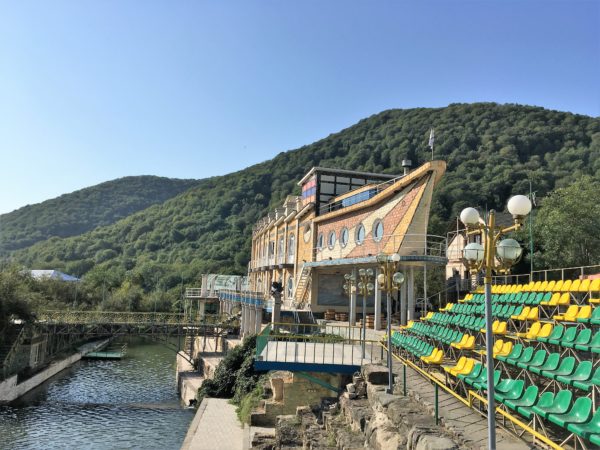 Finally we reached Vank, where something even weirder awaited: our home for the night, Hotel Eclectica, was themed and shaped like the Titanic. No reason why was given. Built by a local oligarch, it had a swimming pool and a decent restaurant, so who were we to complain! Team Wonderlust King stayed in Vank's other hotel (also built by the eccentric oligarch) which might be even more bizarre: it features a giant Lion's head built until to rock next to it. Two unusual hotels and a tiny population make Vank a very strange place indeed — but we highly recommend it!

Liked this article? Getting itchy feet to travel and find adventures? Then join us on the next
Caucasian Challenge
. Get a team together and let's see you at the starting line! If you want to join us in spirit, like us on
Facebook
or follow us on
Twitter
and
Instagram
to keep up with our latest antics.