After a rest in Tbilisi, Day 8 of the Caucasian Challenge 2016 meant driving to Armenia.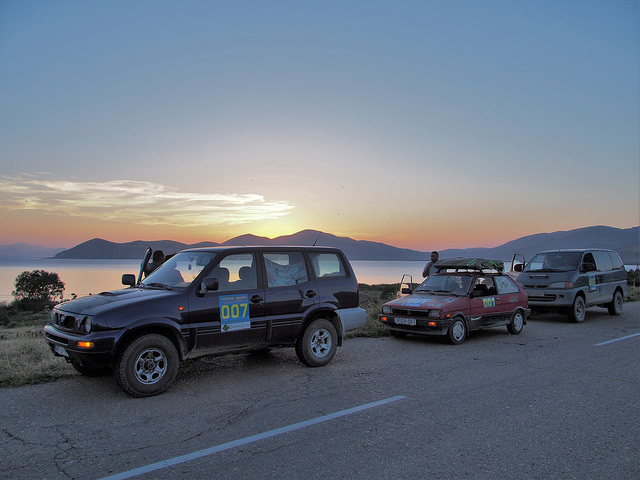 The Caucasian Challenge took a break of Day 7, with the teams free to navigate the wonderful city of Tbilisi. There was a lot to do: cable cars taking visitors to the historic Narikala fortress, sulphur baths amid picturesque lanes in the old town, and plenty delicious Georgia food to try. And, of course, who could resist another  Tbilisi night out with cheap beer, chacha, and Georgian wine. On Day 8 the task was simple: teams drive to Armenia and head to Lake Sevan, the largest lake in the Caucasus.
Driving to Armenia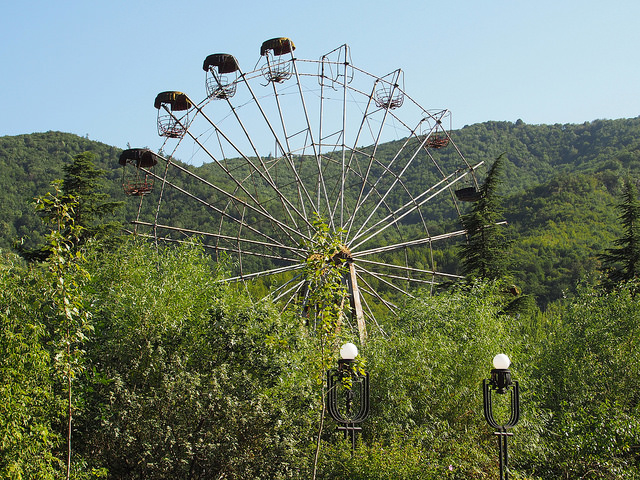 Thankfully leaving Georgia was considerably quicker than entering it, even with the rather officious bureaucracy required when travelling by car. The change in landscape wasn't dramatic, but there was was no shortage of sights to attract the attention of the many keen photographers among our gang, like the rusting ferris wheel of an abandoned funfair, pictured above. Our first stop was to eat and though the roadside restaurant was unorthodox, decorated with 70s televisions and radios, we were treated to traditional Armenian cuisine: a feast of barbecued meat known as khorovats, or shashlik.

Our next stop was to buy supplies at Ijevan, where we found a central street lined with market stalls. With some bargaining required on the part of the Russian speakers of our group, we picked up some very cheap fruit and veg. We were also introduced to the Armenian variant of the sweet Georgian favourite Churchkhela: these hang from roadside stalls all across both countries, and at first glance appear to be some kind of sausage. Instead they are made from dried grape juice, and filled with walnuts, and are surprisingly delicious; even moreso the Armenia version, where the taste is sweeter and the nuts softer.
Lake Sevan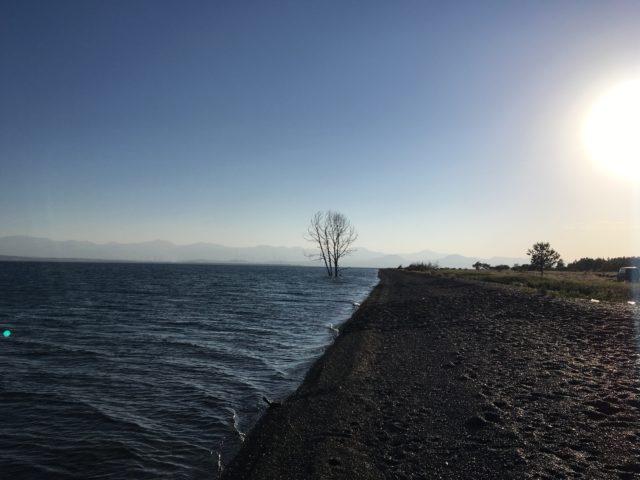 Fully stocked up, we drove through striking roads winding through green valleys, en route to the highlight of Day 8: the shores of Lake Sevan, the biggest lake in the entire Caucasus region. It's one of the world's largest high-altitude fresh-water lakes, known by locals as the "pearl of Armenia". We found a spot by the beach on the Western shore, with pine trees behind, and watched overlooked distant hills as sunset fell. Then the various teams made their way to various hotels and guest-houses nearby, with the promise of more Armenian cuisine before nightfall. Only the Hungarian team were brave enough to stay out in the wild, but they were deservedly treated to a spectacular night's sky.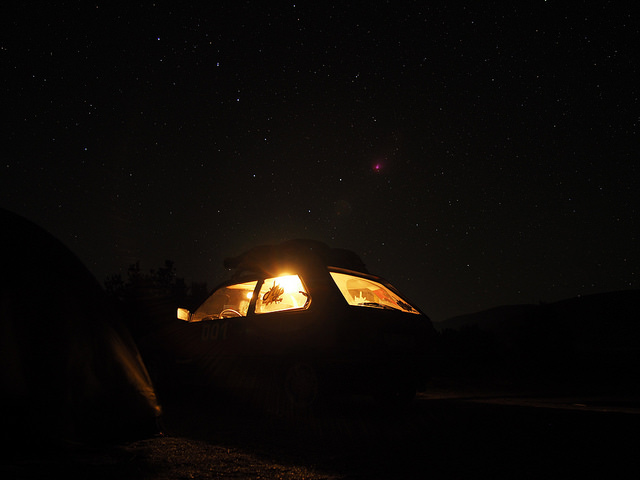 Liked this article? Getting itchy feet to travel and find adventures? Then join us on the next
Caucasian Challenge
. Get a team together and let's see you at the starting line! If you want to join us in spirit, like us on
Facebook
or follow us on
Twitter
and
Instagram
to keep up with our latest antics.