This is my sixth time in Georgia but the first time I arrived here without a car.
My flight arived to Tbilisi at a convenient 3:20 AM so I was pretty tired by the time I left the terminal. Surprisingly, the man with the car was not waiting for me as agreed before, but after I called the guy at the hostel I was staying he arranged me another car in 2 minutes.
I got there at around 4:30 where Gio, one of the owners greeted me… and how things work in Georgia, 5 minutes later we were drinking beer and chacha not stopping this till 6 AM. Well, a welcome drink or two is always a must.
Next day Gio tried to help me with the car rental (I wanted to get a Niva for the mapping in Georgia and Armenia) but no luck, it seemed nobody wanted to rent out a Niva and the next price level was beyond my budget.
So I did the work I had in Tbilisi and decided to travel to Yerevan the next day as I had much better chances there. 2 days loss, and a useless travel again: it did not make me very happy…
Tbilisi, this lively city is improving all the time and whenever we come here we find something new. Buildings get renovated, roads get fixed… slow but steady growth.
Their new pride is this fancy glass bridge connecting one renovated area of the old town and… dont exactly know what because the other side is not ready yet,so it doesn"t lead anywhere yet. But whenever they finish it will be a lovely walking area.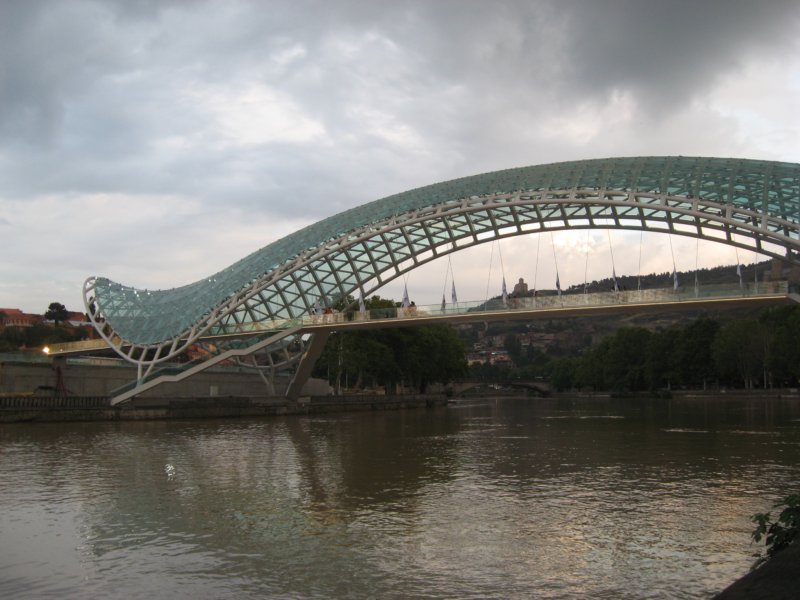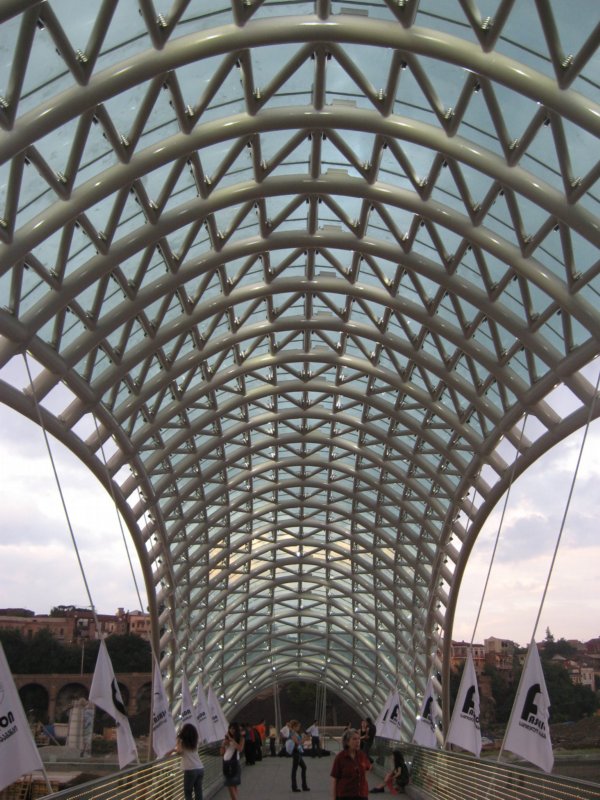 The first thing one should do in Tbilisi (after the welcome drinks of course) is to have some local food. So did I! This pelmeni in the clay pot looks great and even though it looks like a small portion s it"s a really filling stuff.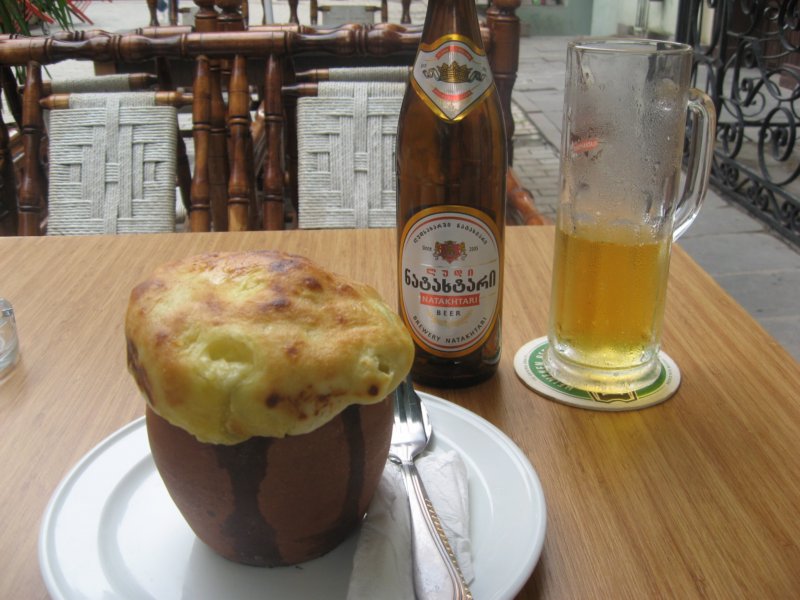 At night (they say this is the case all night) there was a party at the hostel, the place which feels more like a hippy home of the sixties especially with the 2 relaxed owners, but this is the cool part and everyone seems to enjoy it. Again,beers, chacha ad libitum (I also bought 2 liters for the community) and difficult wake-up the next day.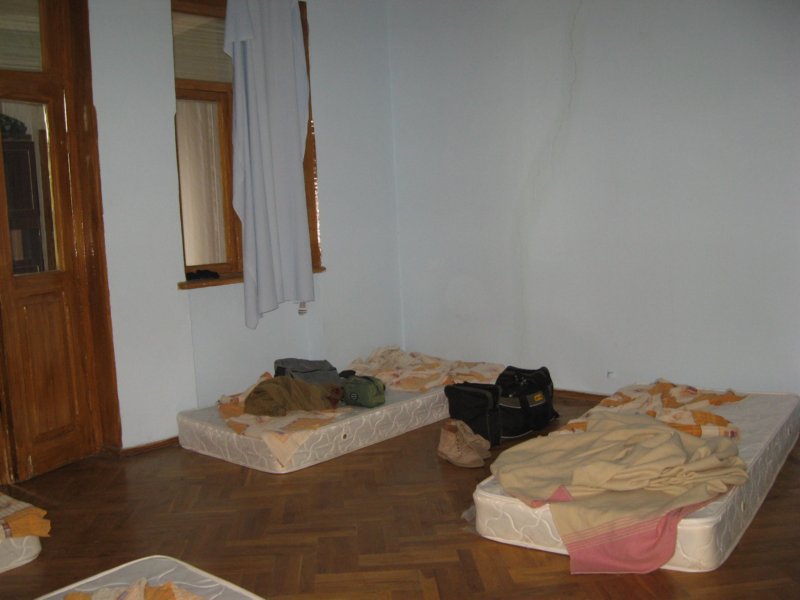 I decided to take a taxi rather than a marshrutka as I was simply not willing to sit in a crowded minibus for 7 hours… I did it enough before. The diver was a real rip-off guy and we stopped 46 times en route to buy tomatoes or watermelon but he was keen on bargaining on 5 cents difference and spend his (and my) time with that.
Anyhow, got to Yerevan, got to my favourite hostel where they said they had not one bed free. Lovely. 11PM, I met Levon, our local friend who arranged me a superb apartment in 2 minutes, took me for a dinner and beer and also arranged a car for me for next morning. After waching the soap opera between Brazil and Ivory Coast I saved myself for tomorrow.
Levon picked me up at 10:30 and drove me to the car rental agency where I took my new workhorse, an almost brand new Suzuki Grand Vitara. Wow! Electric everything and A/C too! Life is too kind…
I planned to do the trip till Gori but since I had no time consuming paperwork at the border this time I was driving as far as Kutaisi and will continue from here tomorrow. Honduras lost. Goodnight.