Is there a more delicious Georgian treat than churchkhela?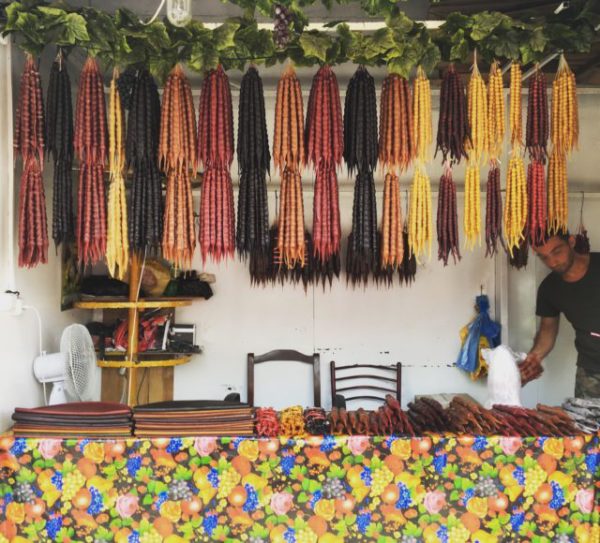 When first time visitors to Georgia travel with us on the Caucasian Challenge, we are often asked about brightly coloured "sausages", seen on roadsides all over the country. They are churchkhela, one of Georgia's many hidden culinary gems. And they taste even better than they look.
Are these… Sausages?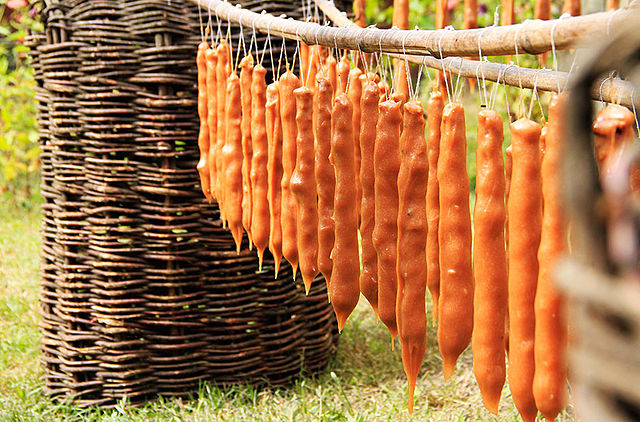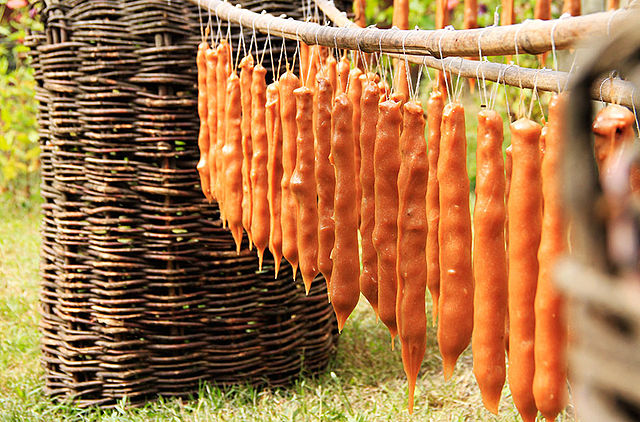 First things first: these are not sausages. These are sweets, and can be the perfect snack during a long days drive. It's nice to stop and purchase a couple (for a very reasonable price) but our favourite place to get them are the bustling markets of Tbilisi, where the churchkhela add further colour to an already bright spectacle. For one churchkhela you can expect to pay 2 or 3 lari, around 1 US dollar.
How Are They Made?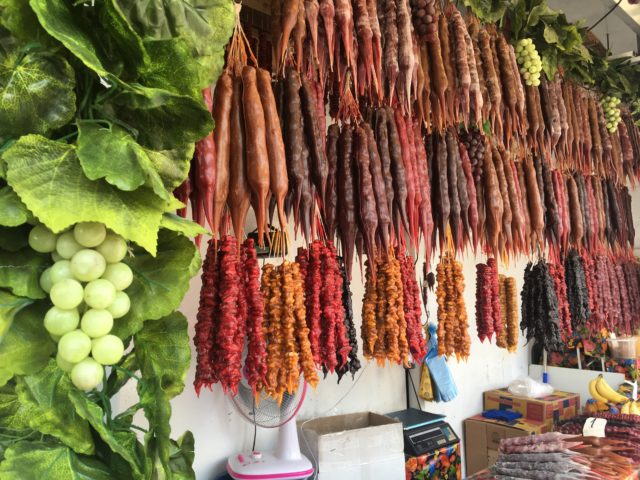 Essentially, churchkhela are nuts covered in dried grape fruit mixed with flour. Almonds, hazelnuts and, most commonly, walnut are threaded together using a long string, giving the treats their distinctive sausage (some say candle) look. Importantly, no sugar is used. Made in autumn, the grape juice is boiled in a large cauldron, before flour is added. When the consistency is perfect, nuts are dipped, bound by string, then left to dry for almost a week.
How Do They Taste?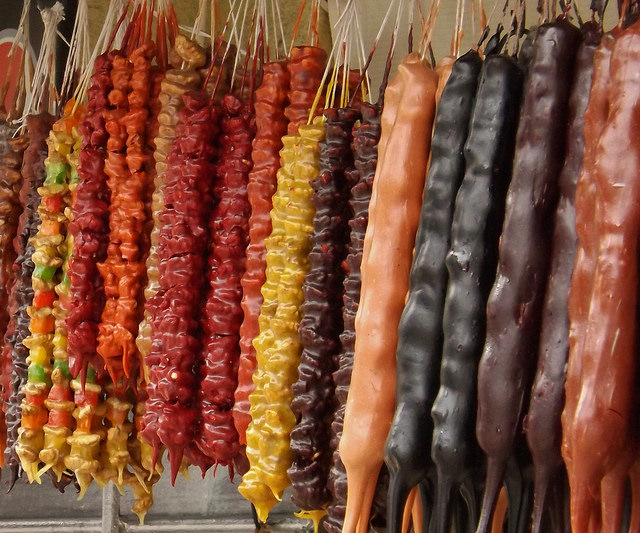 Whether eaten fresh or after months of storage, churchkehla taste delicious. They are sweet, but not too much so. Georgian fighters are known to have eaten them for centuries, due to their high calorie content. And if you're lucky enough to spend New Year in Georgia, there will always be a plate of churchkhela on the table.
Churchkhela Abroad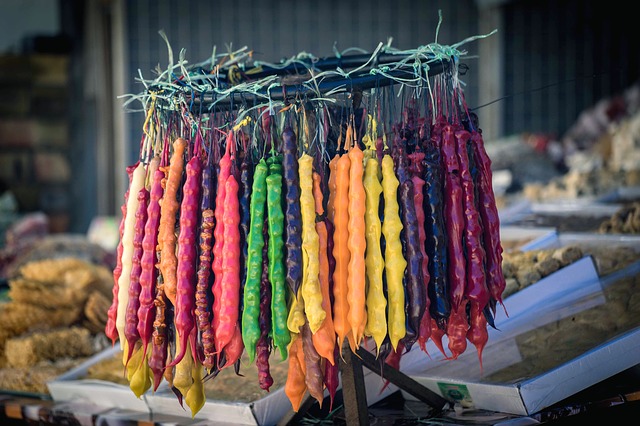 The joys of churchkhela are not only reserved for Georgia, though. In Armenia, with the Caucasian Challenge, you will also see what looks like churchkhela being sold roadside and by popular monuments. The Armenian version, known as "sweet sujuk" (sujuk being the local name for dried sausage) is slightly sweeter than the Georgian version and (whisper it) maybe even better. You can also find version in Turkey, Greece, Iran, Russia, and Ukraine. The above photo, of particularly colourful churchkhela, was taken in Crimea.
Liked this article? Getting itchy feet to travel and find adventures? Then join us on the next
Caucasian Challenge
. Get a team together and let's see you at the starting line! If you want to join us in spirit, like us on
Facebook
or follow us on
Twitter
and
Instagram
to keep up with our latest antics.