Kapan is the penultimate stop on the Caucasian Challenge.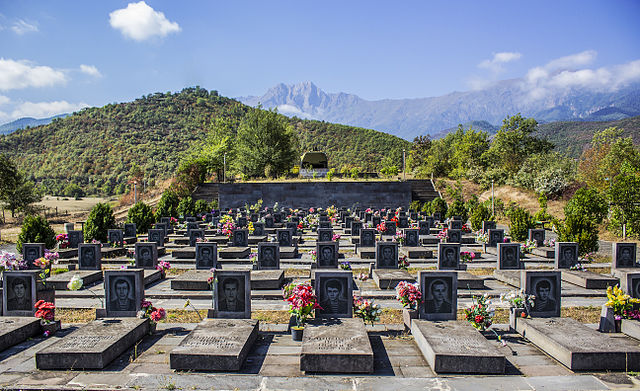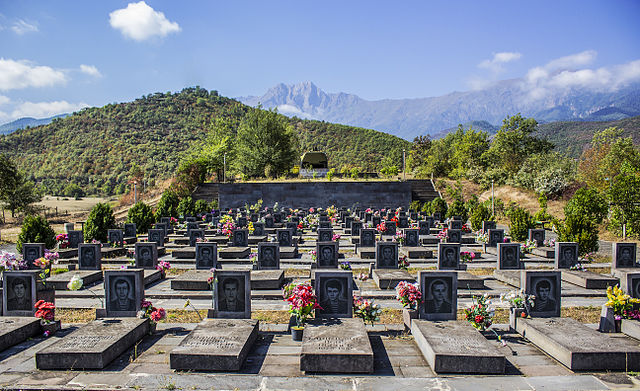 Kapan, in South-Eastern Armenia, offers teams on the Caucasian Challenge to stay in a typical Armenian town. This means you should expect a mix of socialist architecture, medieval sites, and fantastic nature.We arrive in Kapan, the center of Syunik Province, after a day of adventures, before departing for our final destination: Yerevan. Here is what to expect in Kapan.
A Picturesque Setting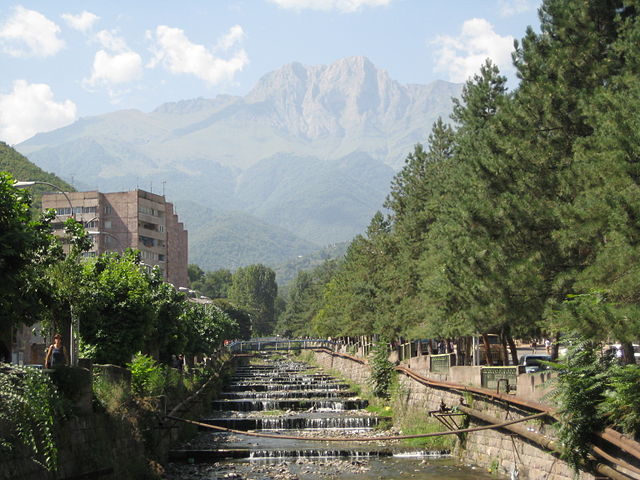 Southern Armenia is incredibly mountainous, which makes for fantastic and interesting roads for us on the Caucasian Challenge. The name Kapan derives from the old Armenian word (կապել), meaning "to lock", as the town is located at the meeting point of different mountain chains, and as such is said to be the lock which binds them together. In any case, as with many towns in the Caucasus, the surrounding mountains add a sense of grandeur. If you're quick, you can get a view from the slopes of Mt Khustup.
History Close-By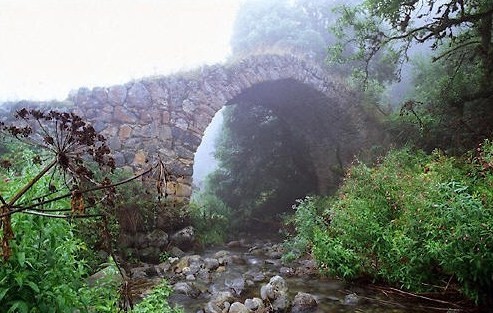 While it may not be immediately obvious upon arriving, but Kapan has a long history. A province of the ancient Kingdom of Armenia, it later fell under Iranian and Russian rule; it was then briefly a part of independent Armenia in 1918, before decades of Soviet Rule, despite initially rebelling as part of the short-lived Republic of Mountainous Armenia. There are many fascinating historical sites nearby: the bridge pictured above dates from the 9th Century, while nearby Vahanavank Monastery was built in the 10th and 11th Centuries.
Communist Housing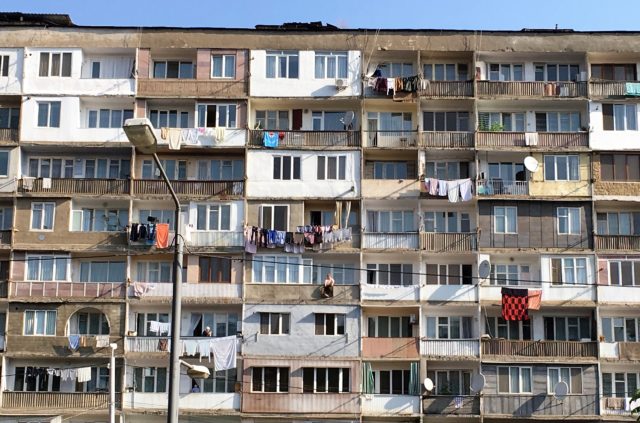 Within the town itself, however, there's certainly more of a socialist vibe. Many buildings are run-down, as the economy has certainly declined since it was a thriving mining town in Soviet times. However, it's a great chance to see the sort of socialist housing, pictured above, typical of the Caucasus (and beyond) that you might not spot elsewhere, as similar buildings are often located in suburbs. The varied colours (whether due to paint or laundry) of the many apartments makes for a great photo.
Welcoming Accommodation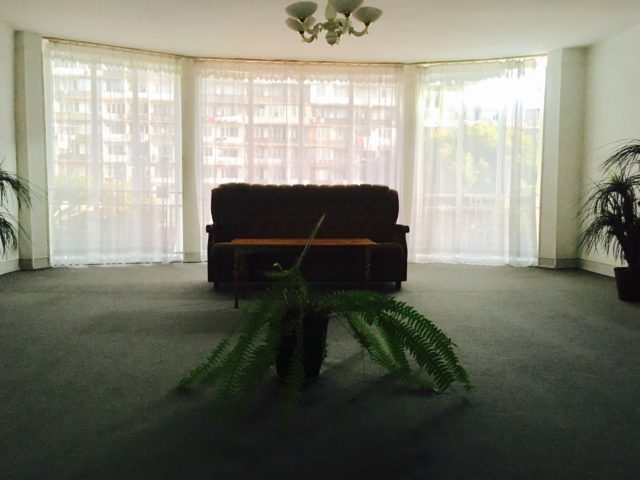 While not necessary socialist, our accommodation certainly seemed to belong in the middle of the 20th Century. The old-fashioned interior, and absence of any English speakers (less and less common among hotels nowadays), made for a very retro experience. While it may not provide the utmost luxury, it was certainly a memorable feature of our stay!

Liked this article? Getting itchy feet to travel and find adventures? Then join us on the next
Caucasian Challenge
. Get a team together and let's see you at the starting line! If you want to join us in spirit, like us on
Facebook
or follow us on
Twitter
and
Instagram
to keep up with our latest antics.