The city of the argonauts.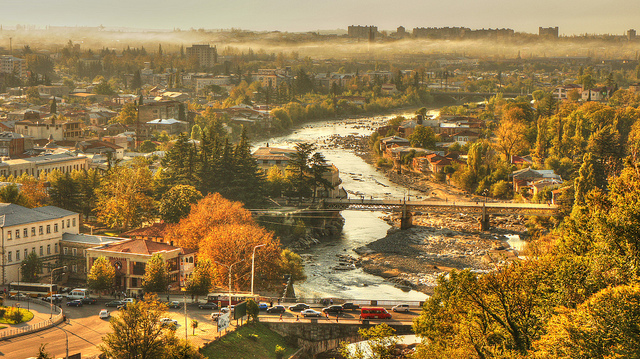 The Caucasian Challenge minimal assistance adventure rally explores many incredible cities, including Istanbul, Tbilisi, and Yerevan. One of the most interesting places we visit is Kutaisi, a former capital of Georgia and one of the Caucasus' most ancient sites. There's lot to do, both in the city center and surrounding countryside: ancient cathedrals, colorful markets, and mind-blowing caves.
Relive History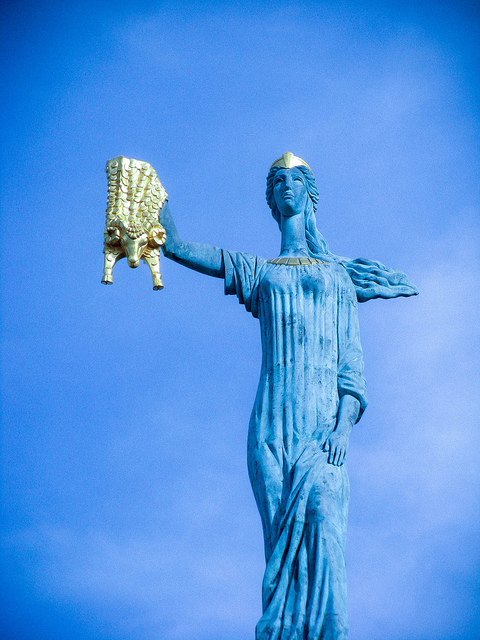 Kutaisi is not only a historic city, but also features in one of the most famous Greek myths. It is said that Jason and the Argonauts, on their quest for the Golden Fleece, travelled to Kutaisi, which was the capital of the Kingdom of Colchis. Tasked with seizing the treasured item from the local King, and (predictably) having to fulfil many seemingly impossibly quests, Jason succeeded with the help of the king's daughter, Medea. The story gets a bit weird after that, as Jason supposedly ran away with another woman, who was then murdered by a jealous Medea, and the hero ended up dying alone. Georgians are still proud though, with the golden fleece featuring on the nation's coat of arms, while in Kutaisi there is actually a statue of Medea holding the golden fleece (pictured above).
Visit a Market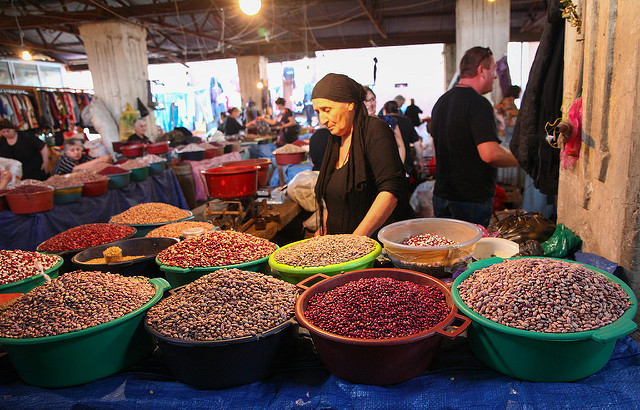 There is more to the city than myth, though.While Tbilisi can on occasion be a bit touristy, Kutaisi always feels genuine which means, while its harder to communicate with locals, you can expect a far richer experience.  The city, which is actually the second largest in Georgia, has many regular markets. filled with fresh produce and bright colors, not to mention great bargains. Watch out where you park though: last year on the Caucasian Challenge we woke up to discover a street market had sprung up around our vehicles. We had to ask very nicely before they let us out…
Parliament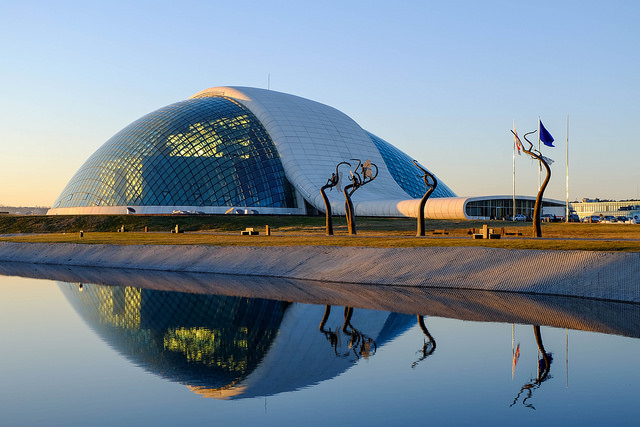 The most impressive modern building in Kutaisi is undoubtedly the Georgian Parliament, opened in 2012. The striking modern design represents a new era for Georgia, with ever-closer ties to Europe, and Kutaisi itself, which became the legislative capital after many years in Tbilisi's shadow. This move, along with the burgeoning success of the city's airport, has fueled fantastic growth in the city over the last half-decade.
Bagrati Cathedral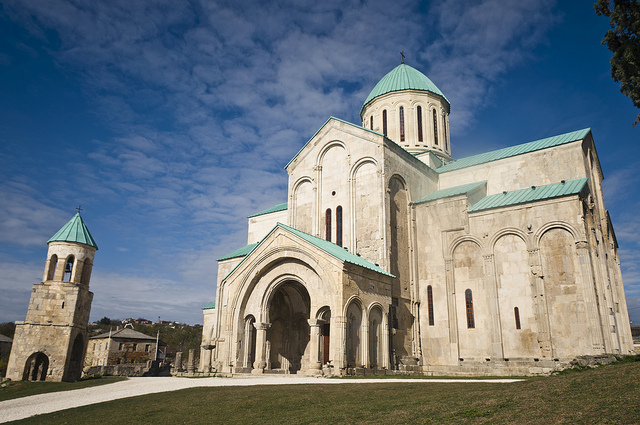 The parliament is no competition for Kutaisi's 11th century Bagrati Cathedral, across the Rioni River, overlooking the city. Awarded UNESCO world heritage status in 1994, recent renovations have restored some of the grandeur of what is one of Georgia's most famous buildings, despite significant damage over the centuries. While the materials are new, one can still sense how impressive it must have seemed almost one thousand years ago.
Nearby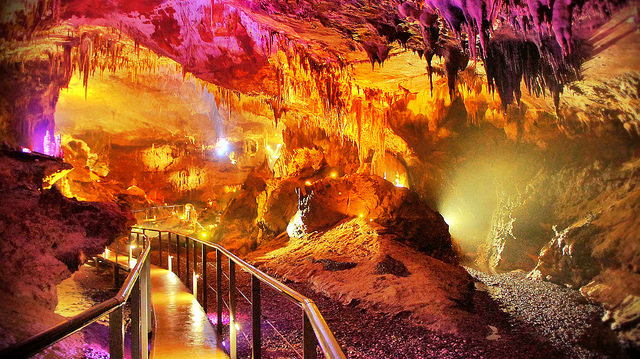 One of the reasons that Kutaisi is a great stop for the Caucasian Challenge is that it is so close to many other sights catering to varied tastes. There are other fantastic monasteries — Gelati and Motsameta — close by, or you can admire nature from above on the Okatse Canyon walkway. Alternatively, there is a famous spa town, Tsaltkuba (once a favoured destination of Stalin), which still has operating sanitariums. Close by is the Cave of Prometheus (pictured above), venue for another mythic tale but, more importantly, an astonishing natural wonder.

Liked this article? Getting itchy feet to travel and find adventures? Then join us on the next
Caucasian Challenge
. Get a team together and let's see you at the starting line! If you want to join us in spirit, like us on
Facebook
or follow us on
Twitter
and
Instagram
to keep up with our latest antics.