Here's what to do in Istanbul.
The Caucasian Challenge kicks off in Istanbul on August 15th. Whether you are arriving having just completed the Great Balkan Ride or you are fresh for your first adventure of the summer, we recommend you arrive early. Not only so you have time to check your vehicles are in top shape, or to meet other participants, but also so you can explore this magnificent city. In truth, mere days are insufficient, but if you want a taste of what makes it such a special place, here's what to do in Istanbul.
Architectural Marvels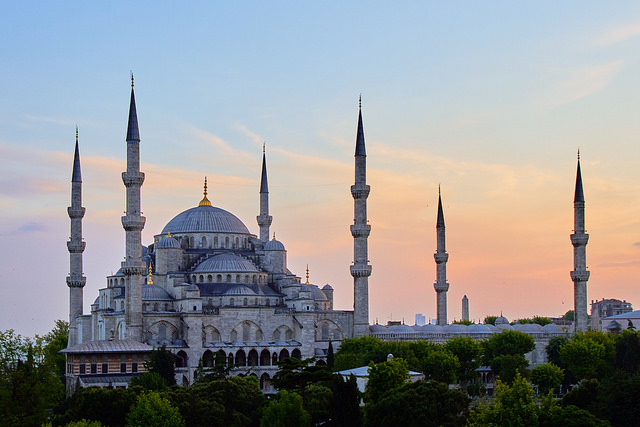 Istanbul is a massive city with a long history, so it is fitting that some of the essential buildings to visit are very big and very old.  The Haghia Sophia has been a church, a mosque, and a museum in its 1500 year history. This is an essential stop on any traveler's itinerary: the sheer size of the structure is breathtaking. Nearby in Sultanahmet, the historic heart of the city, you can see other incredible buildings like the Blue Mosque, built in the early 17th century, and the grand Topkapı Palace. Further north, on the shores of Beşiktaş, you can visit the ornate Dolmabahçe Palace.
Sumptuous Cuisine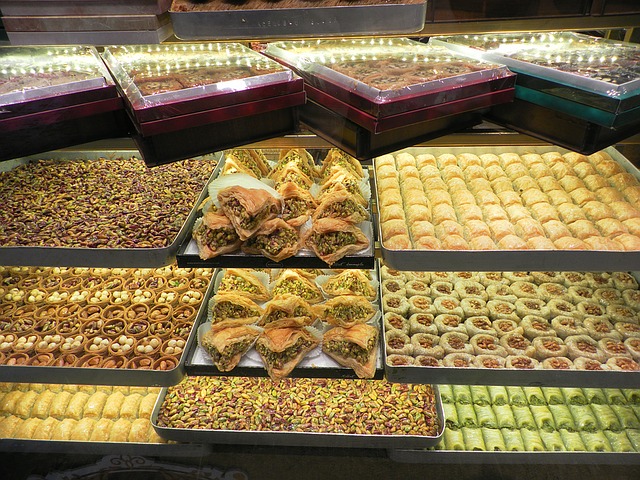 If food rather than architecture is your thing, there are few better places than Istanbul to simply walk around and stuff your face with whichever delicious treats catch your eye. Above you can see assorted varieties of baklava, the sweet, nutty, honey pastry. Be sure to also try lahmacun, a topped flatbread which looks similar to a pizza. Other essentials are kebab and simit, the circular sesame-crusted bread.
Markets Galore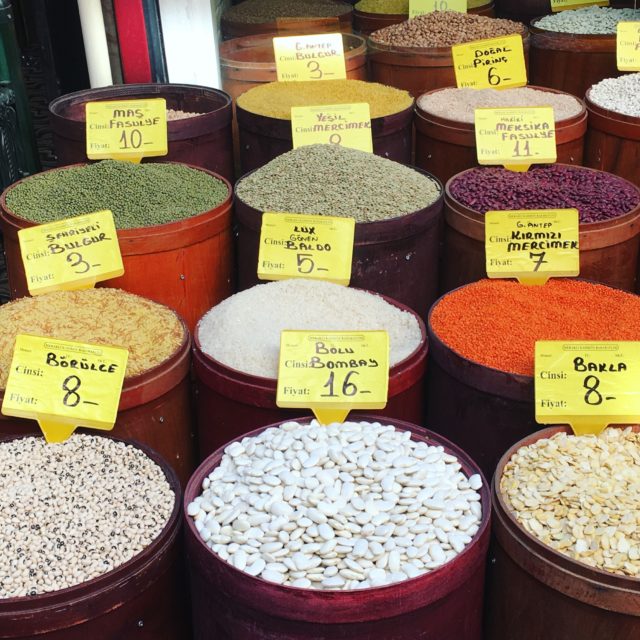 If, for some reason, you're not content with eating your way around Istanbul, you can also just look at it. The cities many markets are paradise for lovers of both food and photography: we took the above photo the day before last year's Caucasian Challenge, as we explored the markets of Kadikoy. For an astonishing array of colourful and flavoursome spices (and much else) head to the Spice Bazaar, not far from Galata Bridge.
Walk the Streets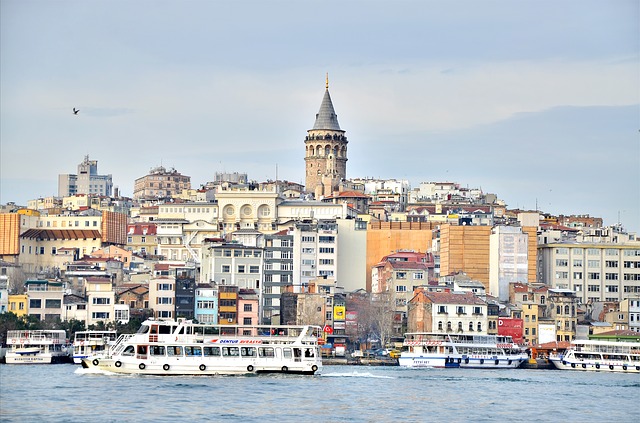 Even if you don't arrive with much time to spare, take a walk. The Caucasian Challenge is a driver's dream, but Istanbul is better seen on foot. The traffic can be… problematic. It's far better to wander through narrow streets, seeing lively neighbourhoods home to colouful buildings and diverse communities. Find a view, stop for a cup of çay, and watch the world pass.
The Water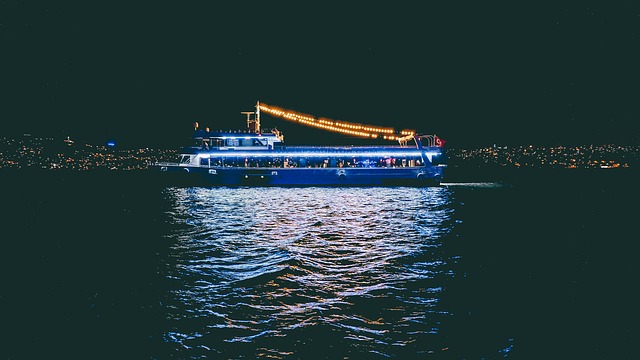 If you want the best view, however, there's only one place to get it: the water. Cross the Galata Bridge over the Golden Horn or, even better, explore the Bosphorus. Ferries are cheap, and you can travel from Europe to Asia in now time at all. This is where Istanbul feels most alive, with hoards of locals waiting at docking points all day long. It's just as good as a boat tour, with great views guaranteed.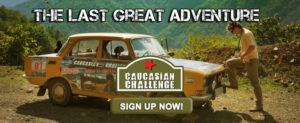 Liked this article? Getting itchy feet to travel and find adventures? Then join us on the next
Caucasian Challenge
. Get a team together and let's see you at the starting line! If you want to join us in spirit, like us on
Facebook
or follow us on
Twitter
and
Instagram
to keep up with our latest antics.