There was not much internet in the past few days, hence the delay with updating the blog…. anyhow – let's see what happened with the Caucasian Challenge teams from Monday!
On the lovely morning of August 15, 18 teams of more than 50 participants representing a dozen countries started their 17 day adventure.
Some teams had problems finding the start venue (makes us think how they'd manage in the mountains of Albania) but later on everyone started… almost everyone.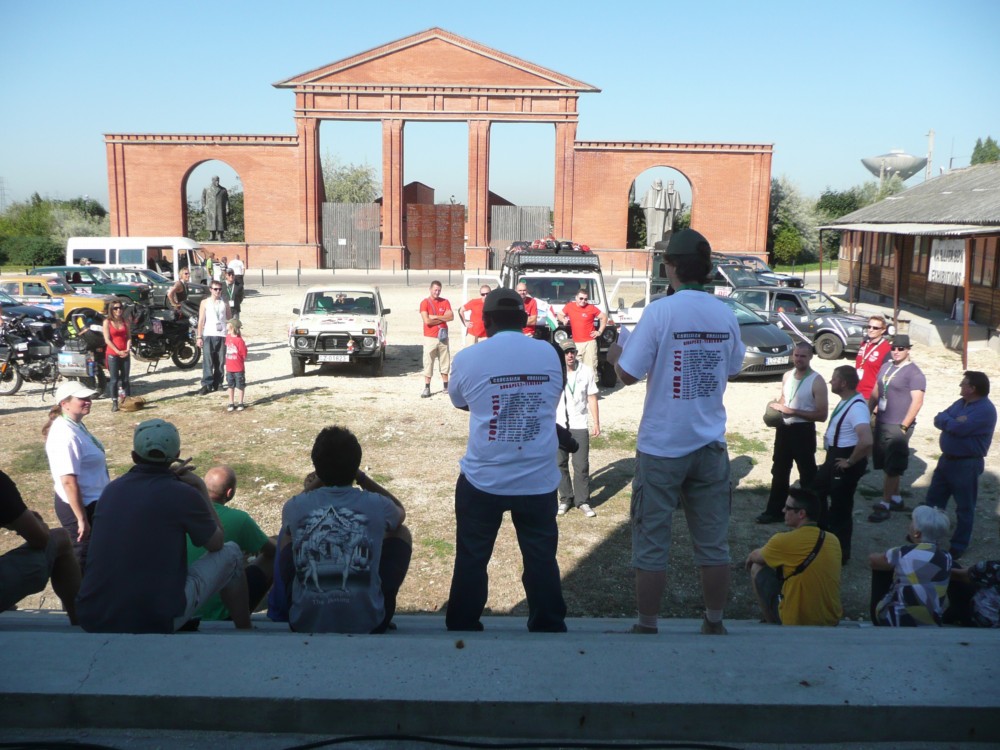 Teem Good Karma (hmm…) had some engine problems so they decided to stay in Budapest for doing the repairs. Their plan was to catch up in Sarajevo but later on it seemed they needed more time to fix their Lada Niva.
Team Canadian Cougars found the start venue an hour after the teams started but they were all happy and smiling, got their day sheet (they are in the competition category) and quickly followed the others.
Pace car 2 (Mitsubishi Shogun) blew a tire before the Croatian border while Pace car 1 (the lovely yellow Moskvitch) had some problems with paperwork not having an authorization to drive their car which they quickly sorted out with asking for a sheet of paper in a roadside shop…
Most teams got to the Sarajevo hotel in time and headed City Pub for the kick off party.
The Durgas, a US rock band who joined the rally with 2 teams, their van and their own pace car plus their own film crew threw an amazing concert in City Pub.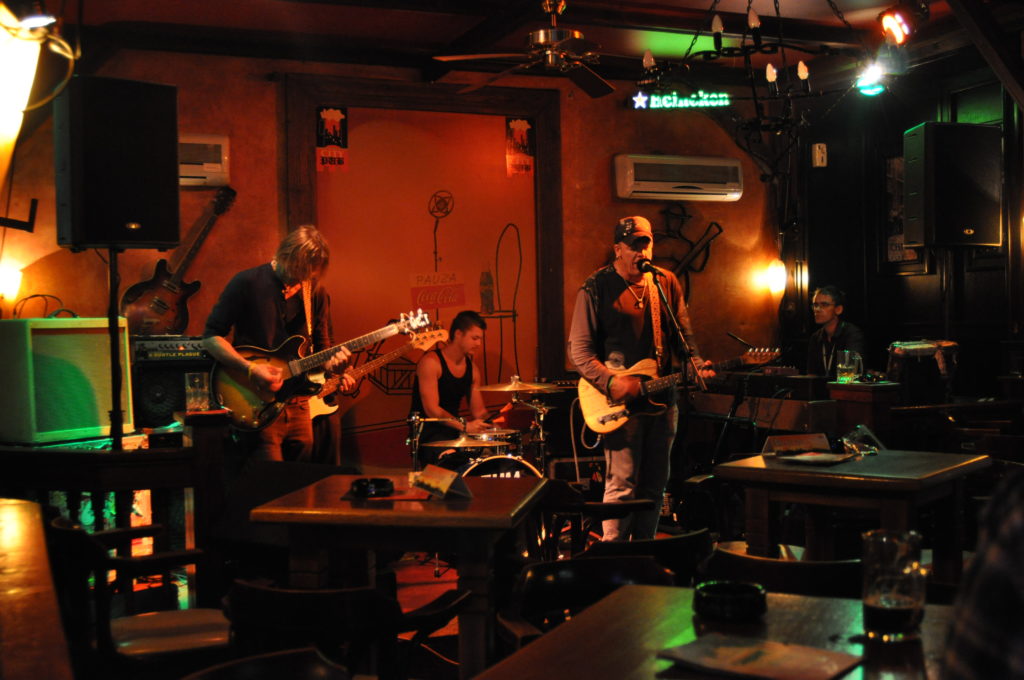 Tasting several shots of local rakija made some people difficult to start in time the day after. Especially for the ones who had an afterparty on the streets using the Canadian Cougars' van for getting back to the hotel (11 people in a the smallest van) and team Union MM's Land Rover as a bar having great Portuguese wines… till 4:30 AM.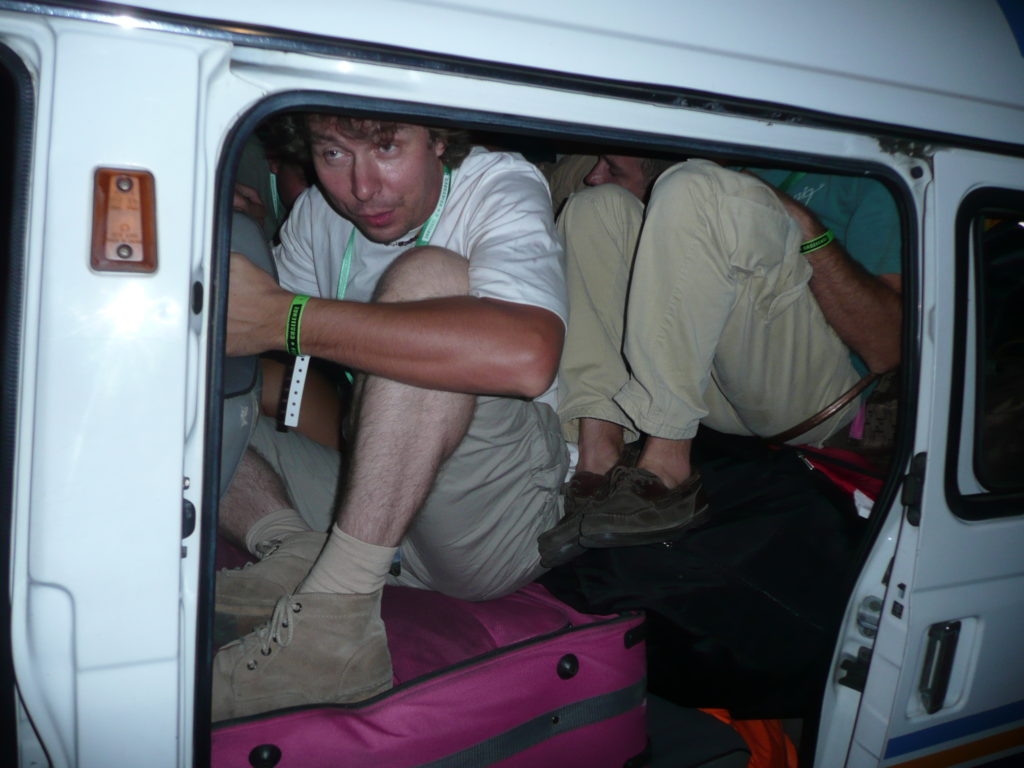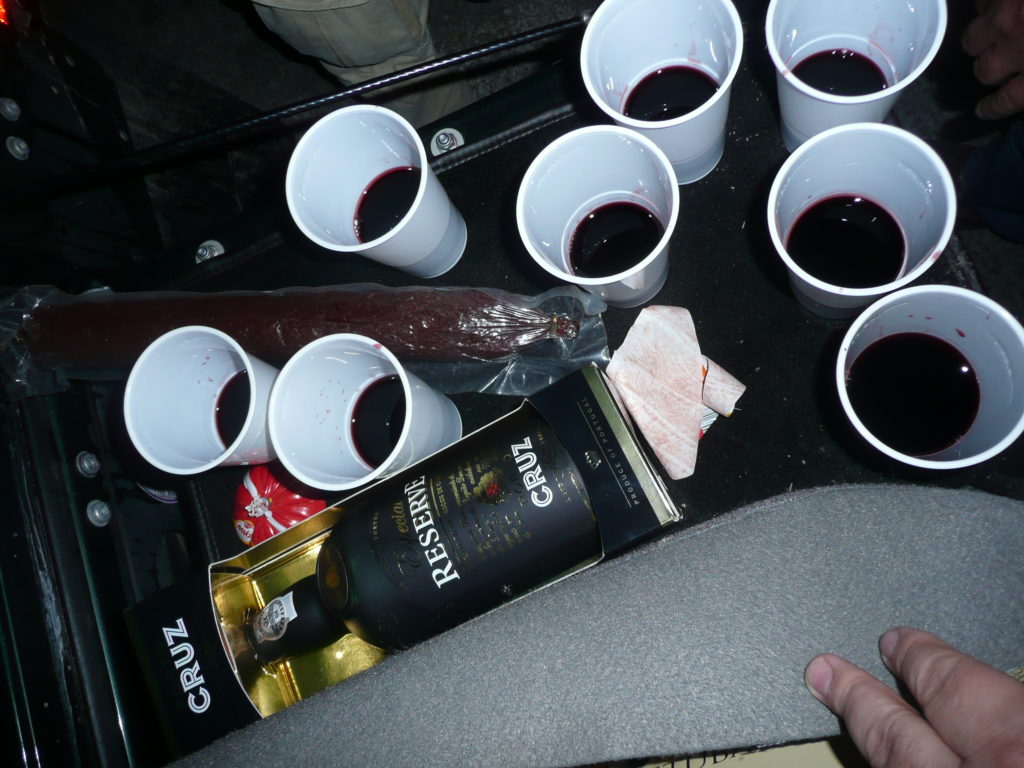 More to come later today – stay tuned!
For more updates and photos please visit our Facebook page!