All right, I know I stopped posting somewhere in Karabakh (?) but honestly I just didn't have the time updating the blog every day…. really.
Now, I've started to do the mapping for the first half of the rally: from Budapest to Istanbul.
The route has changed a bit compared the previous years. First, I'm trying to explore new routes every year and secondly I re-structured this part a little. And it seems it was a good decision.
First time ever our first will be in Sarajevo, Bosnia-Herzegovina. I've met Zlatan there who's the manager of a bar where we'll have the kick-off party of CC2011. Downtown Sarajevo, a lovely place. He also helped me finding a hotel for the teams. Not in the old town as it's virtually impossible to park there, furthermore even if you find a place (and we need a lot!) it's not safe, even for a local he said.
So we go up to a hill, not far from the old town and a great value for money!
The road to Sarajevo is an easy drive. Not so many challenges for the competing teams to use this day for acclimatization. And to explore the lovely old town area. And get there in time to get ready for the party…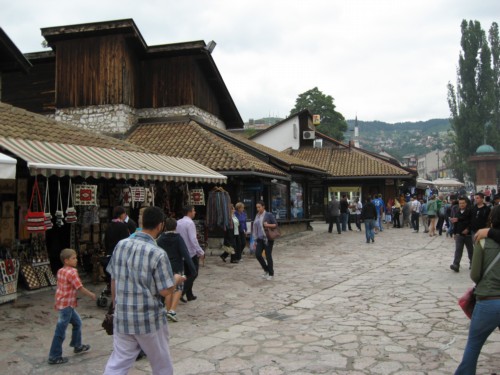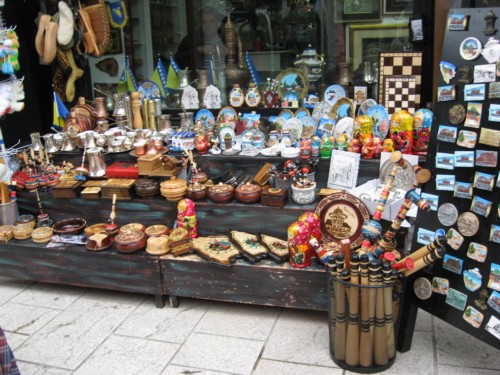 The drive from Sarajevo to the border with Montenegro is completely new – even for me – and it's really fabulous. We drive in the super-scenic valley of the Zeljeznica and Bistrica rivers. It's a funny little road going from Foca towards Montenegro. Barely wide enough for 2 regular cars.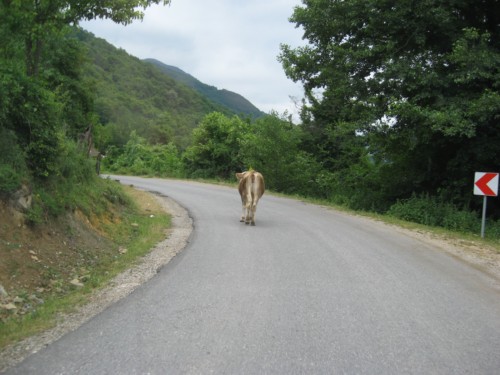 Even more scenic the valley of the Tara river, famous for rafting. The river is so deep in the gorge you can rarely see it. It competes with the Grand Canyon as I've read somewhere. I'd say this ride is a biker's dream but it's equally entertaining with a car.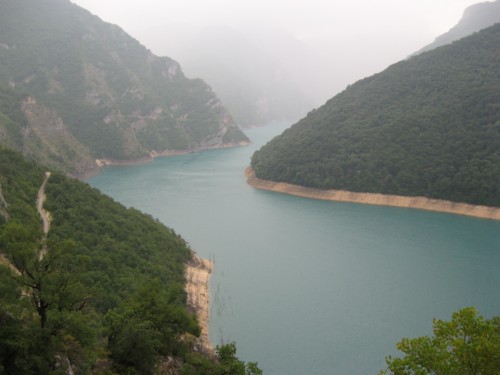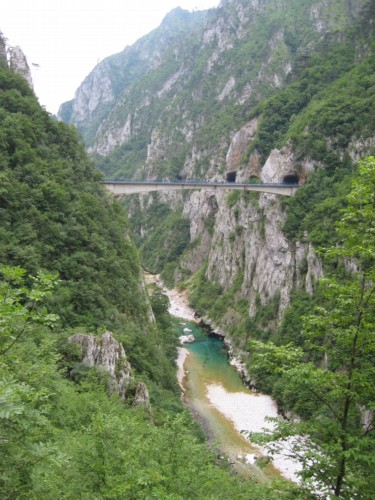 Border crossing was 3 minutes and I liked the bridge over the river that makes the border between Bosnia and Montenegro.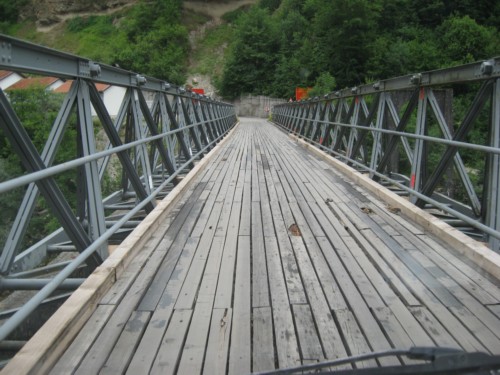 Driving up to the Durmitor National Park it started raining again. Honestly I didn't expect this weather in July. It was so cold I had to turn on the heating (again). But the scenery was just amazing. A lone drive to Zabljak (haven't met anyone for hours). Stayed in Zabljak, a mountain resort – skiing in winter, hiking in Summer – for the night, now ready to continue to Kosovo and hopefully to Northern Albania today.
I wouldn't mind some sun and a bit dry weather as my desert boots (very smart choice for the trip) are soaking wet.