After a full day of resting, on the eighth day of our adventure in the Caucasus we were full of energy, and prepared to say goodbye to lovely Georgia.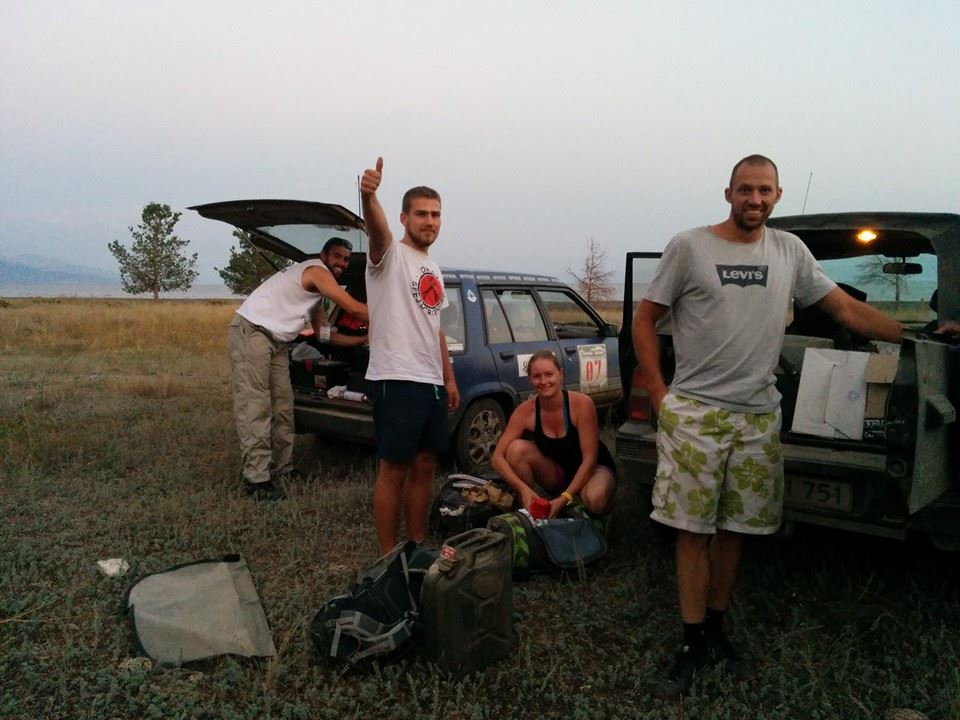 The only ones who stayed behind were the guys from Rabbit Software, who decided to wait for their companions. The rest of us continued our journey to Lake Sevan, Armenia. And boy, it was quite an adventure! 
Soon after leaving Tbilisi, The Travel Scientists picked up a couple of young hitchhikers. They told us how they had set out on a long adventure, hitchhiking through Europe and Asia, from Germany all the way to China. That is a hell of a long journey! We really enjoyed their company and we got to live through the horrors of Georgian roads together.
Crossing the border from Georgia to Armenia is usually one of the most dreadful stages of our trip. On the Georgian side the process is fast; but the problems begin when you're on the Armenian side. Everything here is done manually and this makes the process take hours.
In our past adventures we always designated someone to take care of the paperwork. This unlucky person would get the task of running around from one office to another, queuing for ages and collecting approvals, signatures and stamps, trying to communicate with the Armenian customs representatives and paying God knows what kind of fees. Everything pretty much happens in sign language around here. They point to where you need to go, you nod and go. They ask for money, you pay. Resistance is futile. Trying to understand what's going on is a complete waste of time. Don't get us wrong, they're pretty decent. The only problem is that it takes hours to get things done. The good part is that everyone else besides the person walking around with papers gets to sit around and enjoy a drink in the shade.
This year it was different. We crossed the border in 45 minutes and it was shocking how fast it went, compared to other years! Don't worry, it was not because they actually improved the system; it was an exception and it most likely won't happen again anytime soon.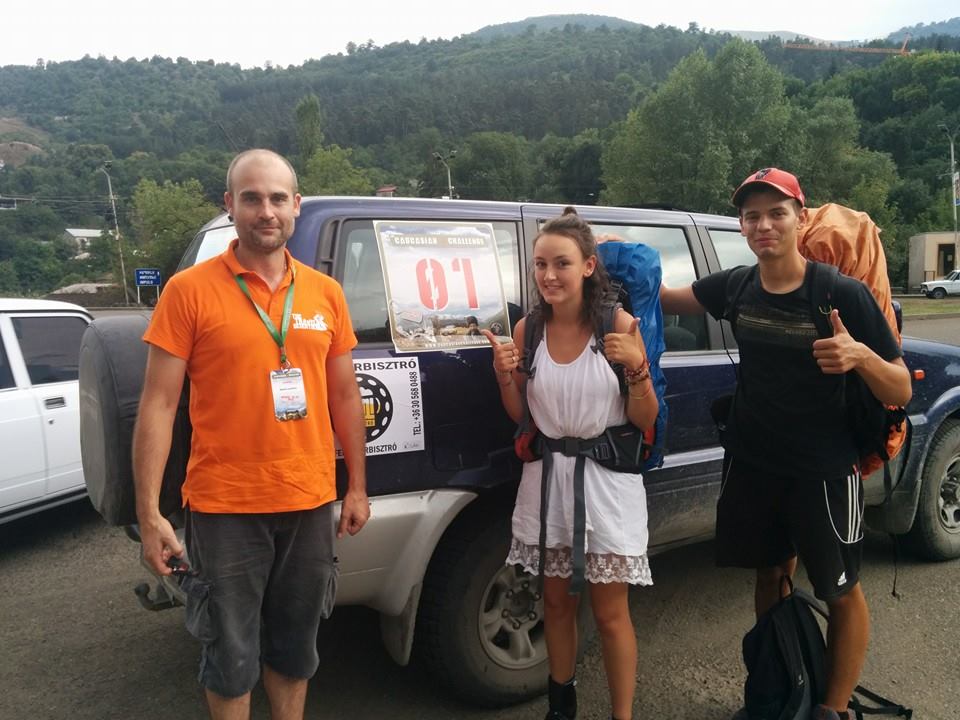 Once this challenge was over too, we stopped to have lunch in Ijevan, where we ate some delicious fresh-caught trout. Some of us got to try a traditional Armenian drink – tut – which is basically the local version of chacha.
We continued our journey to Dilijan, and then to Berd. Every year, finding the road to Berd is a task that gives us headaches. Of course, we got lost… Again. And we have the overly helpful and protective local folk to thank for that, because when we stopped to ask for directions they pointed us to a shorter, faster route, which was less adventurous than the one we were used to. More surprises awaited us before we reached Lake Sevan, as the last tunnel we were supposed to go through – opened just one year ago – was now closed for repairs. We had to make another detour.
But even with all these unexpected delays, we were still the first ones to reach the final destination for today. The two Dutch teams arrived after us, followed by the Danish ones. The Hungarians did not reach the camp, and the Germans decided to stay at a hotel nearby.
As the night approached, we set up a campfire by the beach. Next thing we knew the Danish got a pair of speakers and quickly assembled a mobile discotheque. They even had a laser show, and we were all very impressed! Then the Dutch team cooked and offered us a bite from their delicious dinner, right after they taught us how to make a long-lasting campfire using an aluminum can, some sand and a little bit of gasoline. It was a little trick they had picked up during one of their trips to Sahara, they told us.
After all the stories we shared and the fun we had, this turned out to be one of the best nights we had this year, once again proving that these rallies are about more than just driving in the Caucasus.