Last night a massive storm hit the Western part of Georgia, knocking the power out in some of the more remote villages and towns in the area.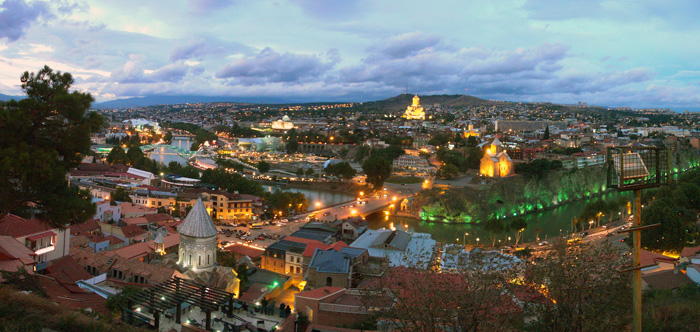 But thunder does not scare the brave adventurers of the Caucasian Challenge, who also had plenty of wine to help them sleep through it like babies. 
There was no need to wake up early, so we all got as much rest as we needed to recharge our batteries before heading for Tbilisi. The Danish teams sent us a message to let us know that the village where they had spent the night was left without electricity, which meant their broken axis was still not fixed.
Leaving the Khvanchkara region behind was sad. We love coming back here year after year, not just for the amazing food and wine, but also because the locals always make us feel welcome. Our friends bought a few bottles of Georgian wine to take home, and then we continued our journey.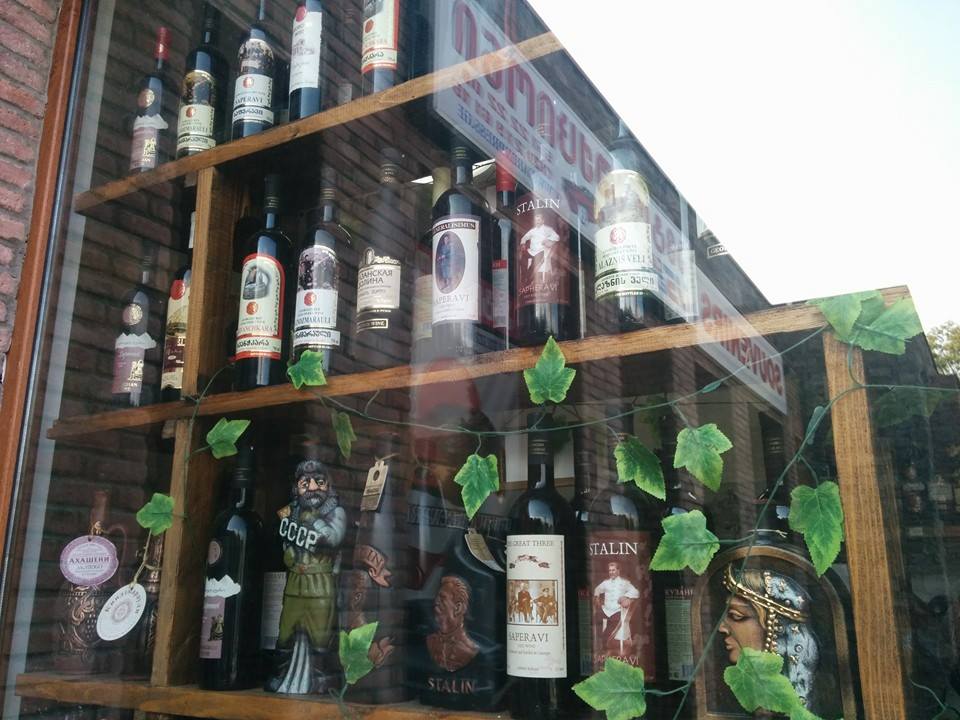 Compared to what we had gone through the previous days, the road to Tbilisi was smooth as a baby's bottom. We knew we would cover all those kilometers in no time, so there was no need to rush. We turned this day into a day for sightseeing and stopped by a monastery which gave us a taste of the Georgian culture and religious heritage. Then we drove on to Gori, the birthplace of the former Soviet leader Joseph Stalin.
Those who travel to the Caucasus probably know that Georgians are very bad drivers. They speed by without paying any attention to other cars on the road, and you can often see them doing the craziest and most dangerous moves in traffic. The fact that they have good highways now makes it even worse, because it only gives them more courage to drive even faster.
That being said, The Travel Scientists got stuck in a traffic jam on the road to Gori, because of… a burning car on the side of the road! Everyone stopped to watch the show, waiting and hoping to see the car blow up, just like in the movies. We were pretty close to the scene of the accident – or whatever the hell it was – and got to take photos and videos of the whole thing.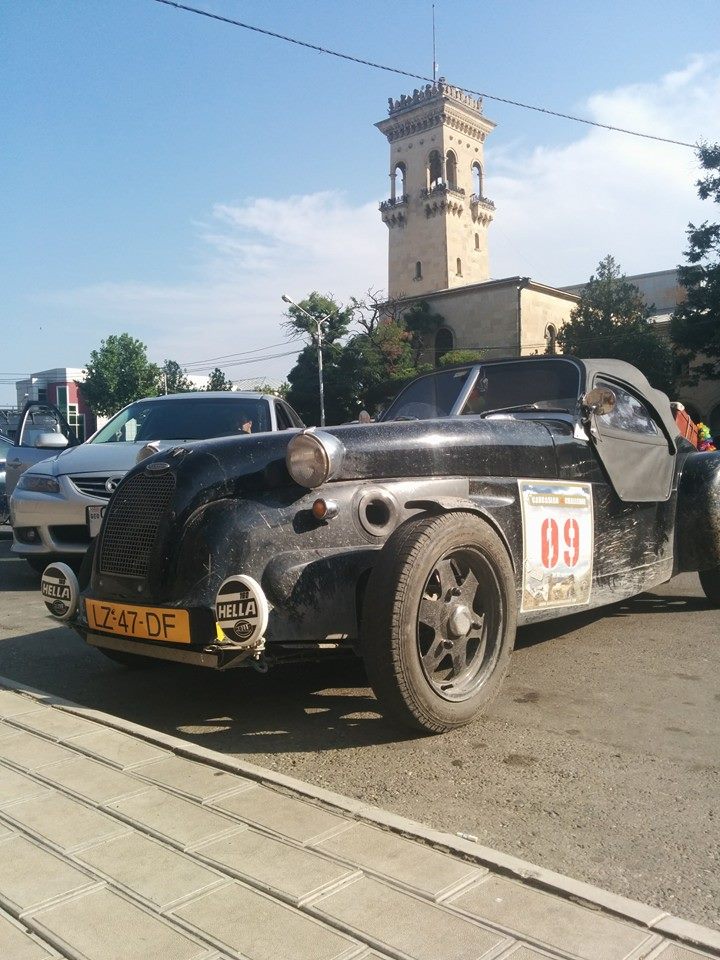 We weren't too happy to be stuck there, but luckily we were in no rush and after about 30 minutes we finally managed to continue our drive. When we got to Stalin's museum in Gori, we ran into both of the Dutch teams, and were happy to see they were still alive and kicking.
We drove on to Tbilisi and pretty soon we were checking in at our favorite local hotel. By the time we reached our destination all teams were already there, and the Danish were eager to tell us all about the night they had spent in a small Georgian village. They were especially delighted with the breakfast they had and the hospitality of the locals.
The rest of the day we relaxed and got a chance to explore Tbilisi, a crowded capital that's full of life and entertainment opportunities. Of course, we had a big dinner again, with lots of delicious Georgian food. We even got to see some traditional dances, later in the evening.
And after so much driving, drinking, eating and other such hard work, we took a long break on the seventh day. We got to know Tbilisi a little bit better and took one last look at Georgia, before driving on to Armenia.
But a new country means a new adventure in the Caucasus, so we can't wait to see what awaits us in Armenia! We'll keep you updated, if and when we have access to technology again.