I decided to do the Batumi-Kutaisi stage from the other way round as this way I could save some time and since I lost 2 days in Tbilisi time was really an issue.
The road between Kutaisi and Abastumani (an ex-soviet mountain resort or rather sanatorium area in the Borjomi-Kharagauli National Park) is winding through wonderful mountain areas.
Off roaders will love this route and the terrain, especialy the middle section, unlike my little Vitara which was definitely not designed for this. However, she got away with some knocks on the bottom (some minor, some major), nothing serious after all.
It's not really visible on these photos that sometimes I virtually had to climbe rock "stairs" with the poor car…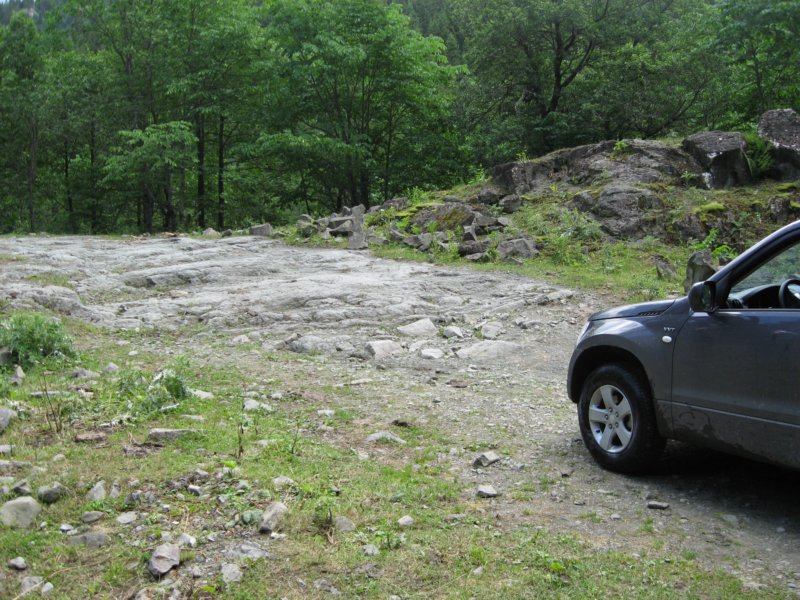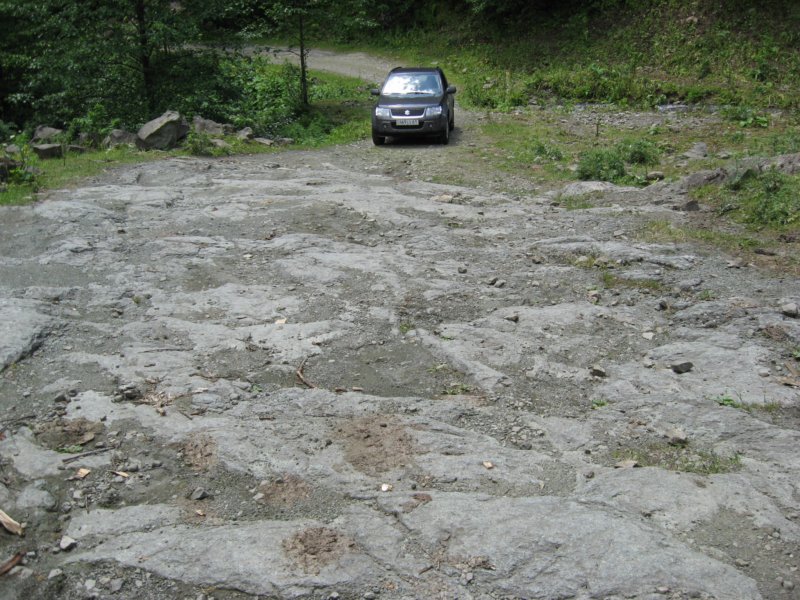 The landscape is truly amazing, snow capped mountains around (in late June!) and everything is so greeeen! Huge fields of wild flowers, peace and amazingly fresh air.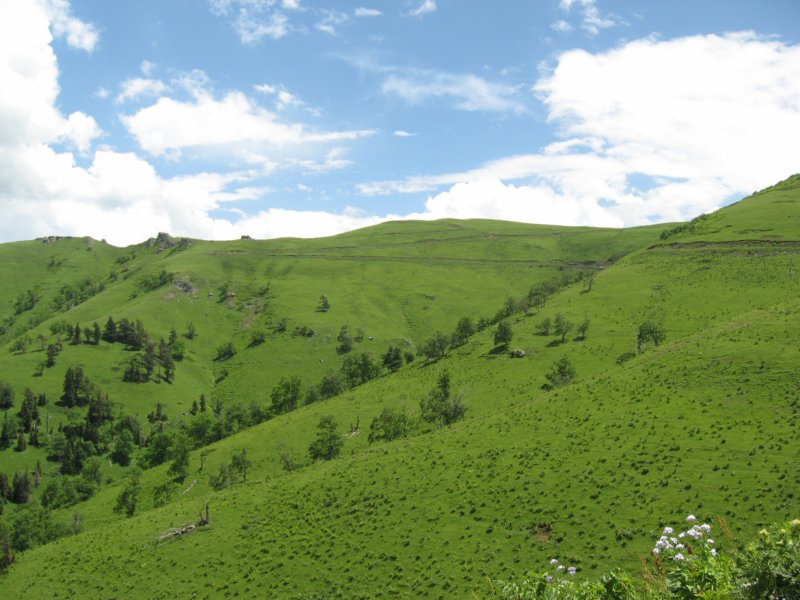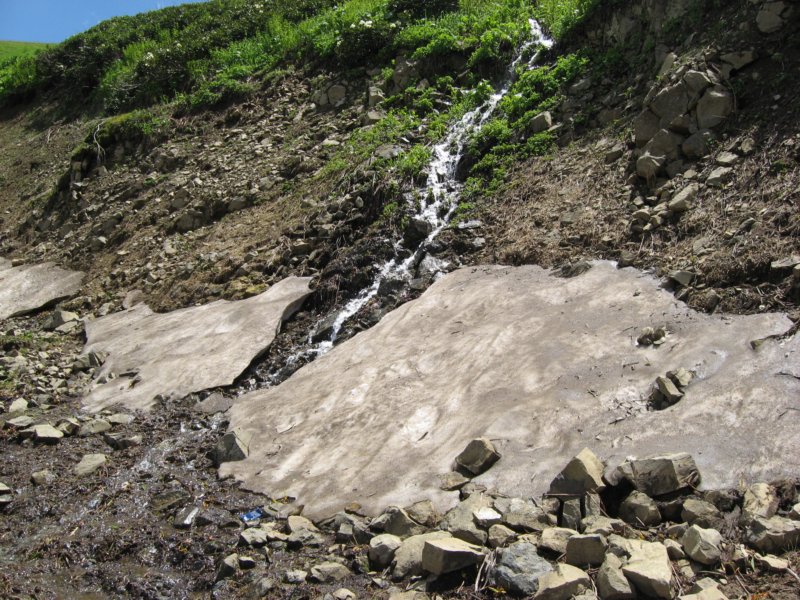 Somewhere in the mountains I met some locals who were out on a picnik (or sort of) and as I was the only human being around they instantly invited me to dring with them (just "sto gram"). I managed to escape telling them I'm in a rush (stupid excuse while driving obviously the longer and more difficult road through the mountains). Not as I wouldn't drinnk and have fun with them, but it was 10AM and I had to climb 2 passes above 2000 meters and drive to Batumi which meant another 8-10 hours.
After all I reached the Zekari-pass (2200 meters) and descended slowly. After driving half an hour on more or less good roads I headed to Adjaria and climb up to another pass. Crossing a stream here is as normal as paying toll on a highway in Europe.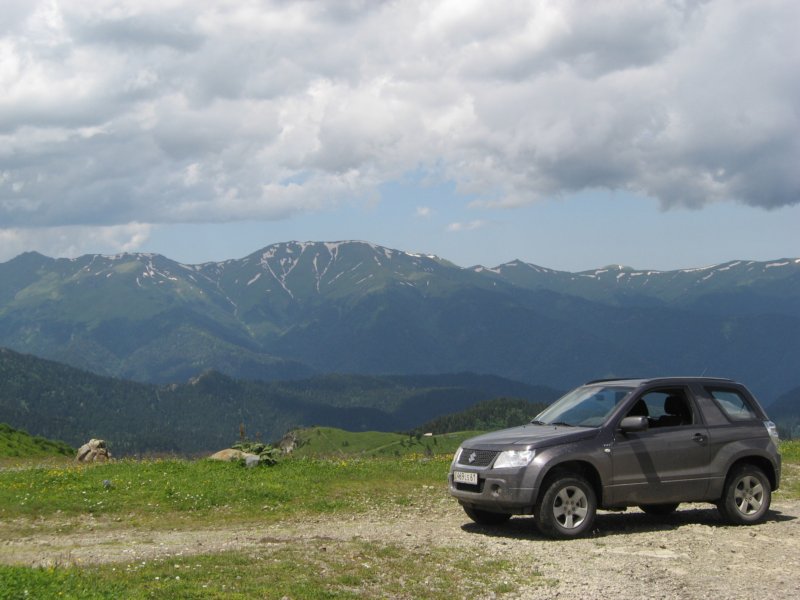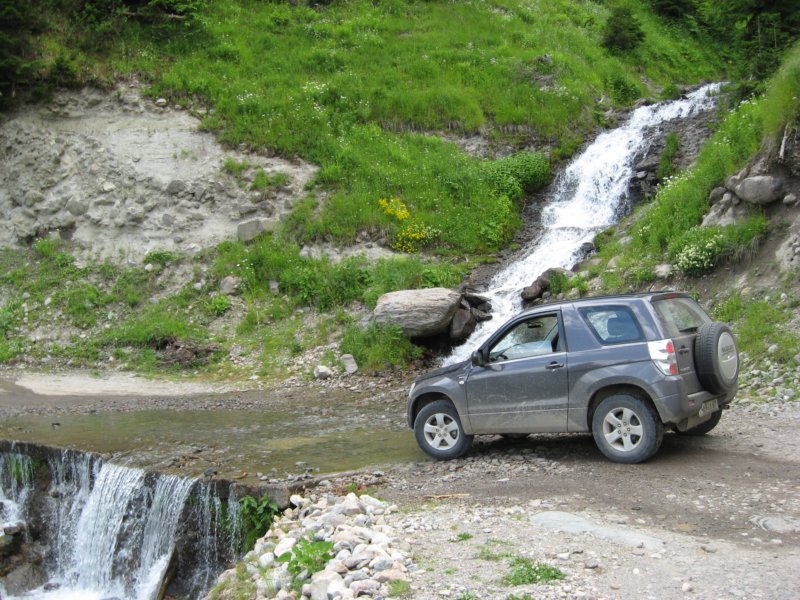 Finally I reached Batumi, which was especially hot and humid now, thanks also to the constant rainfalls of the past days. There was nothing else I needed than a room with AC and a cold beer. Luckily both are available pretty easily…
A.