A small town in Western Georgia, Ambrolauri is the regional capital of the Racha-Lechkhumi and Kvemo Svaneti regions, and a place all wine lovers should visit, no naturally, it's one of the major stops on our route.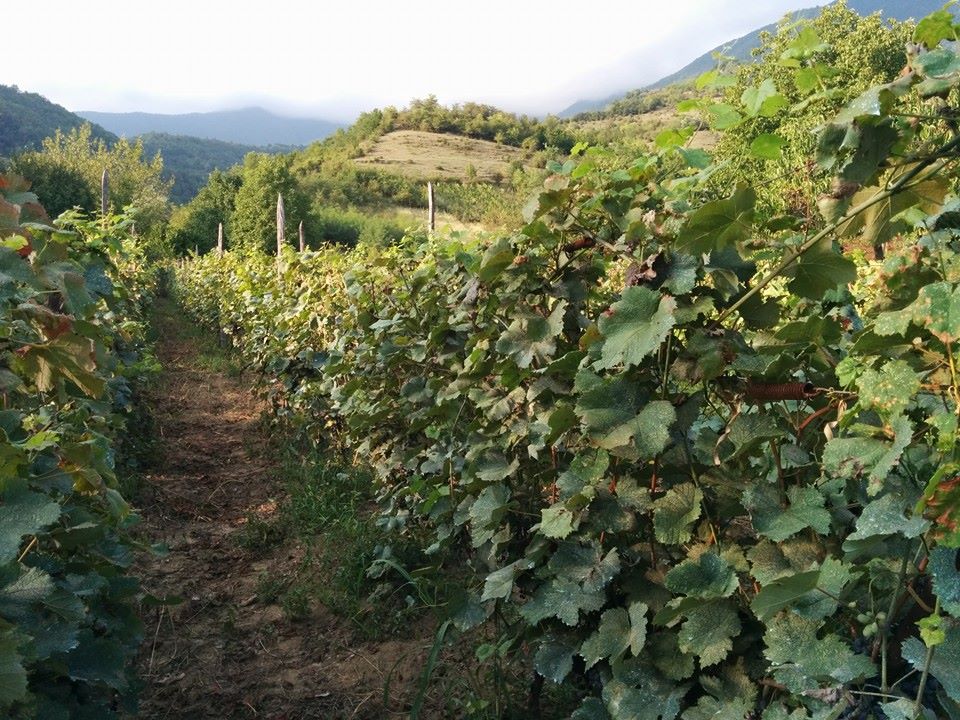 The town was first mentioned in the 17th century, when it was known as one of the residences of the kings of Imereti. Most of the former royal complex has been destroyed, but visitors can still see the ruins of a church and an old tower. It makes a nice welcome after taking on death-defying roads in Svaneti.
At the end of the 18th century prince Zurab Machabeli built a tower here in the town, which is now known as the Machabeli tower, and the Ambrolauri officially got its town status in 1966, but a large part of it was destroyed during the 1991 Racha earthquake.
A beautiful mountain region, where the locals always make us feel welcome, which is one reason we like to make it back here on the rally. The real attraction though, is not far from Ambrolauri, where devoted fans of Georgian wine can visit the famous Khvanchkara vineyards in Racha. The wines here use local grape varieties, which are the Alexandria and Mudzhuretuli, yielding a semi-sweet red wine with a strong, distinctive bouquet with flavors of raspberry.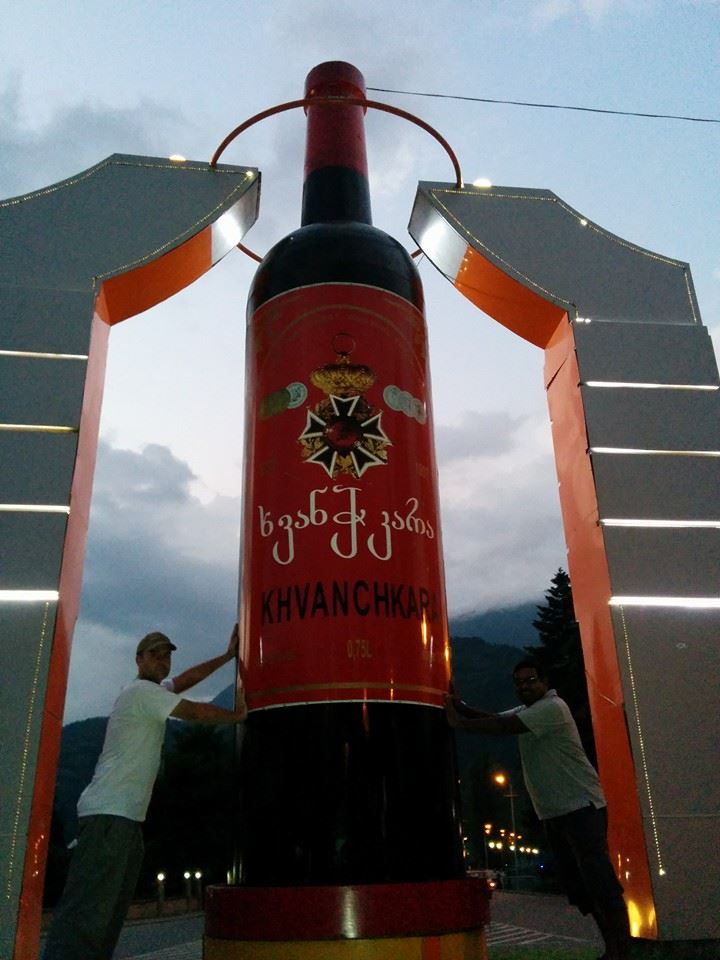 Khvanchkara wine is one of the most popular Georgian semi-sweet wines, since it's been produced in this region since 1907, it has been awarded 2 gold and 4 silver medals at international wine exhibitions.
We've got some great memories from our trips to Ambrolauri, and yes most of them involve drining, but we also had a lot of fun hanging with the locals. We crashed a family reunion and got invited back to the locals' house for more wine, where they proceeded to teach us a local variant of Gangnam Style!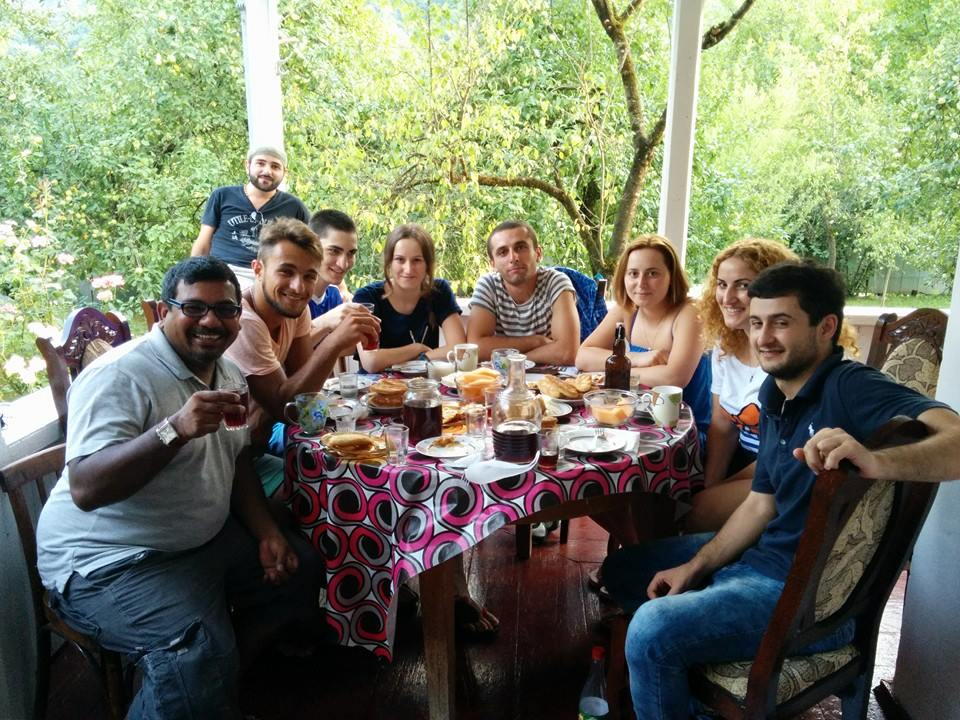 Because we have a decent road back to Tbilisi, we get to have a lie in! There is only one hotel in Ambrolauri, and that's the Hotel Silovani (Tel. +995-90-22-42-43/+995-51-22-43-42) , which we find rather nice, since it's new and even has Wi-Fi!