After a night of sharing stories, eating and drinking by the beautiful Lake Sevan, we all got up early in the morning. But some people didn't want to leave before venturing into the chilly water, so they went for a quick swim.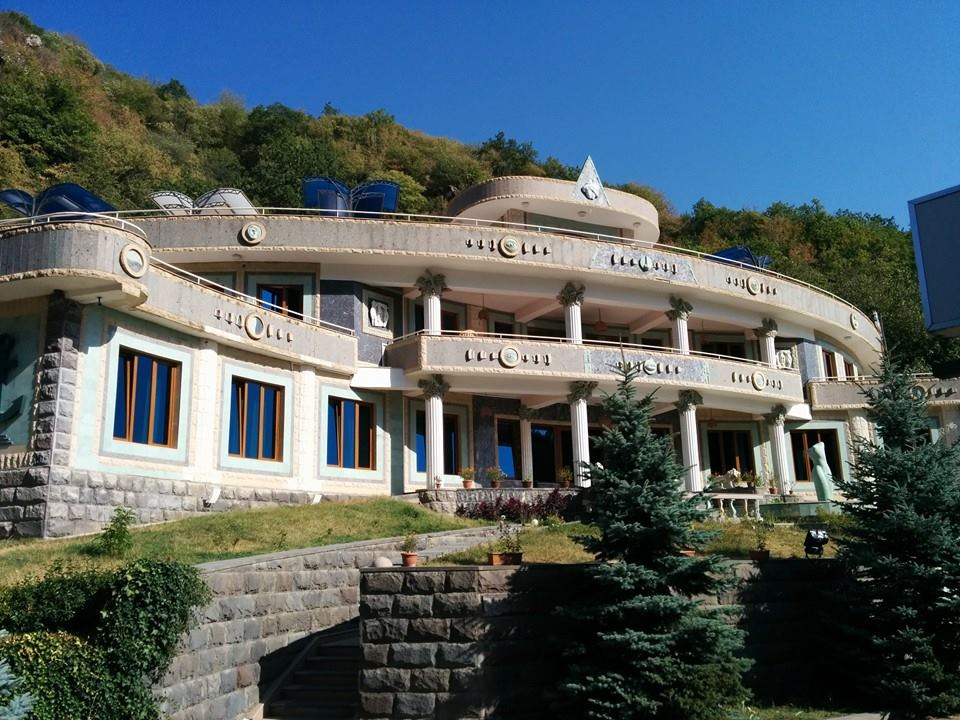 Day 9 was pretty easy and we had plenty of time to make a few interesting stops before reaching our final destination, the small village of Vank, located in the disputed region of Nagorno-Karabakh. 
We left Lake Sevan behind and continued our route as planned. Team Fogcentrum discovered a place they fell in love with, so they decided to stay there for the rest of the trip. But apart from them, all of us were finally gathered in one place: Vardenis. Even the Hungarian Rabbit Software group was reunited, and both teams caught up with us.
This remote little town is the kind of place you'd normally pass by without stopping. When we first started the Caucasian Challenge, the place looked almost deserted. It had one bank and finding a hotel was difficult. There were no spectacular changes over the years, but the village is starting to develop a little bit. We were surprised to discover a new restaurant had opened, and it was excellent! For us, Rashkodah (which means miracle) was the perfect place to enjoy some delicious Armenian food and drinks, and it was indeed a miracle that we found it. It's definitely going into the road-book for next year.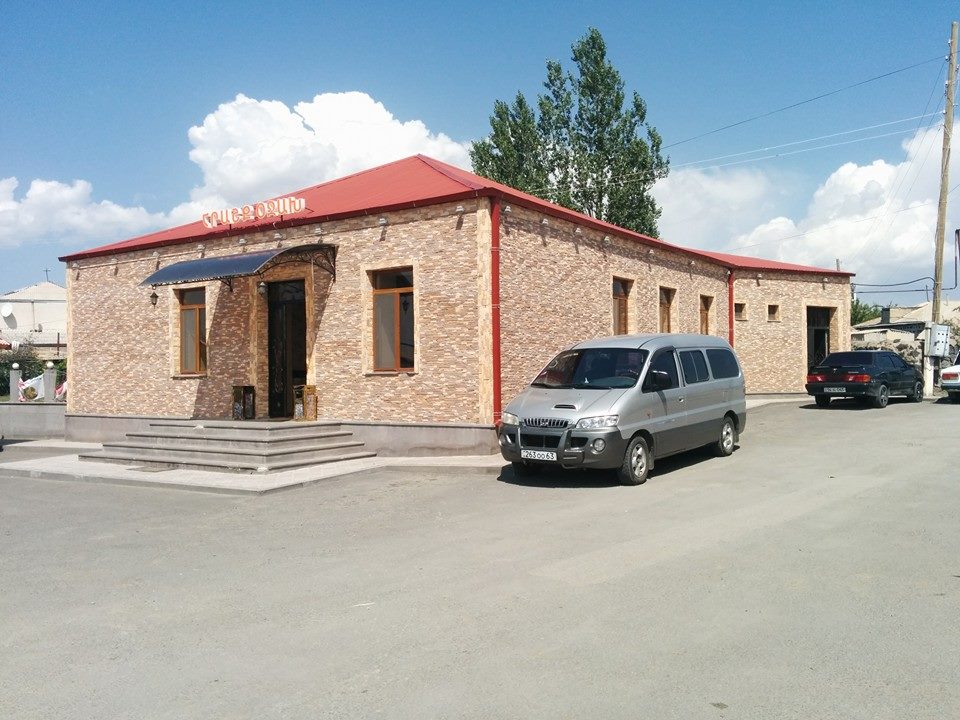 Traveling in these parts of the world is a very interesting experience altogether, but you can't leave the country without trying a few traditional Armenian drinks. Ask for tut if you want mulberry vodka, and for hon if you want a taste of a strong alcoholic drink made from dogwood.
After a delicious meal we continued our travel to Nagorno-Karabakh, through  the Sotk pass. There is no border here – just a barrier and a small hut with a guard – so we had no problems crossing it. We drove by majestic canyons, mountains and streams, and a couple of tanks that had been abandoned at the edge of the road.
Then we finally reached our destination, the small village of Vank. The place has a very interesting architecture, with weirdly-shaped hotels and modern sculptures on the main road. There are only a few hotels in town, but all of them are pretty much crazy-looking. We stayed at Sea Stone. Yes, the one next to the huge tiger (…Or was it a lion? Possibly just an angry kitty) carved into the mountain. As usual, the German team was the first one to arrive, followed by the Danish ones, the Travel Scientists and then, last but not least, our Dutch companions.
One of Armenia's most beautiful monasteries was located nearby, so those of us who felt like exploring the surroundings went to visit Gandzasar.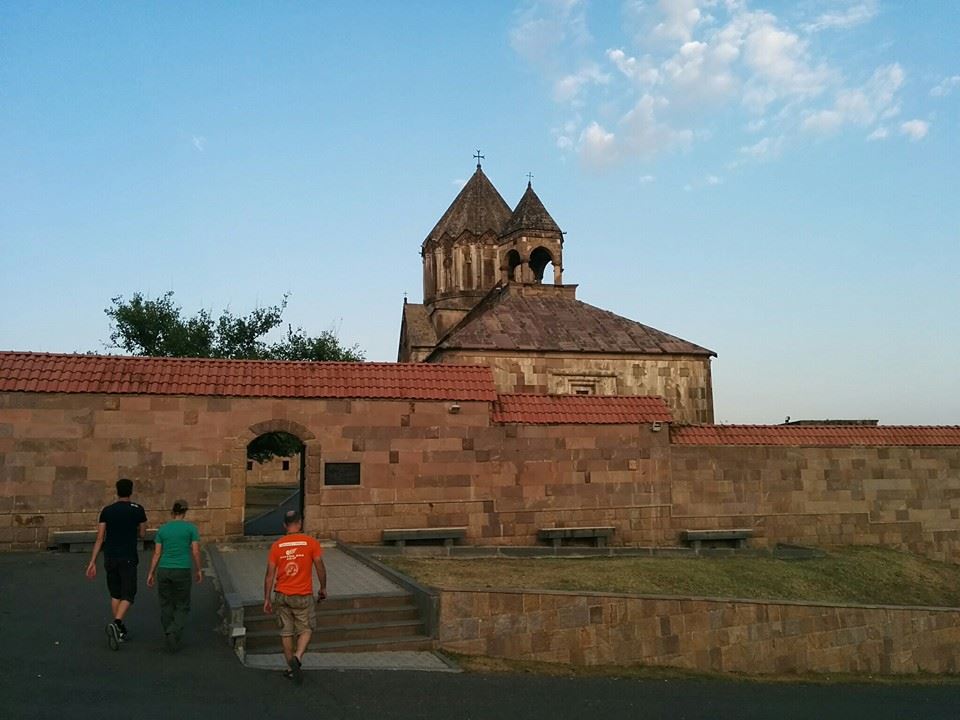 Now that we were all in the same place together again, we had a nice and relaxing evening, sharing stories and laughs. More discoveries await us tomorrow, as we'll be heading towards Stepanakert.