The Gandzasar monastery is an important tourist attraction in Nagorno-Karabakh, visited both by religious people and those who are simply interested in historical monuments, and we think it's one of the most beautiful monasteries in the region!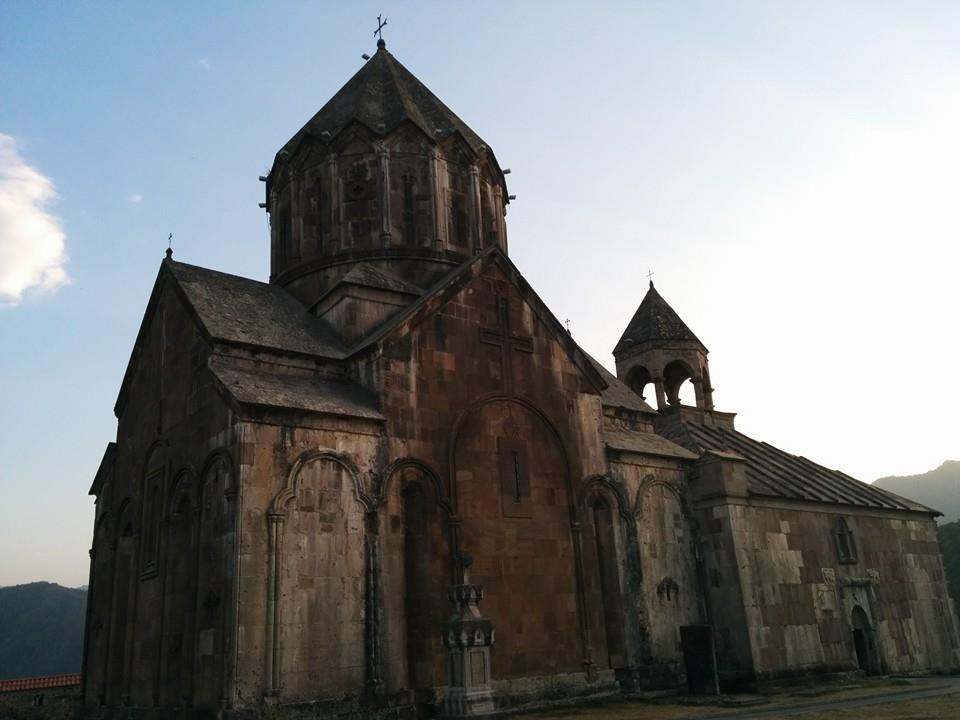 This Armenian monastery is located in the Mardakert district of Nagorno-Karabakh, and holds relics believed to belong to St. John the Baptist and his father St. Zechariah.
Meaning "treasure mountain" or "hilltop treasure" in Armenian, Gandzasar is truly an architectural jewel, as well as a valuable historic monument. It is currently the seat of the Archbishop of Artsakh appointed by the Mother See of Holy Etchmiadzin of the Armenian Apostolic Church.
The monastery was built between the tenth and thirteenth century. Its name was first mentioned in the tenth century, but the construction of its Cathedral of St. John the Baptist began in 1216. The project was completed in 1238. High walls surround the cathedral, protecting the entire monastery complex.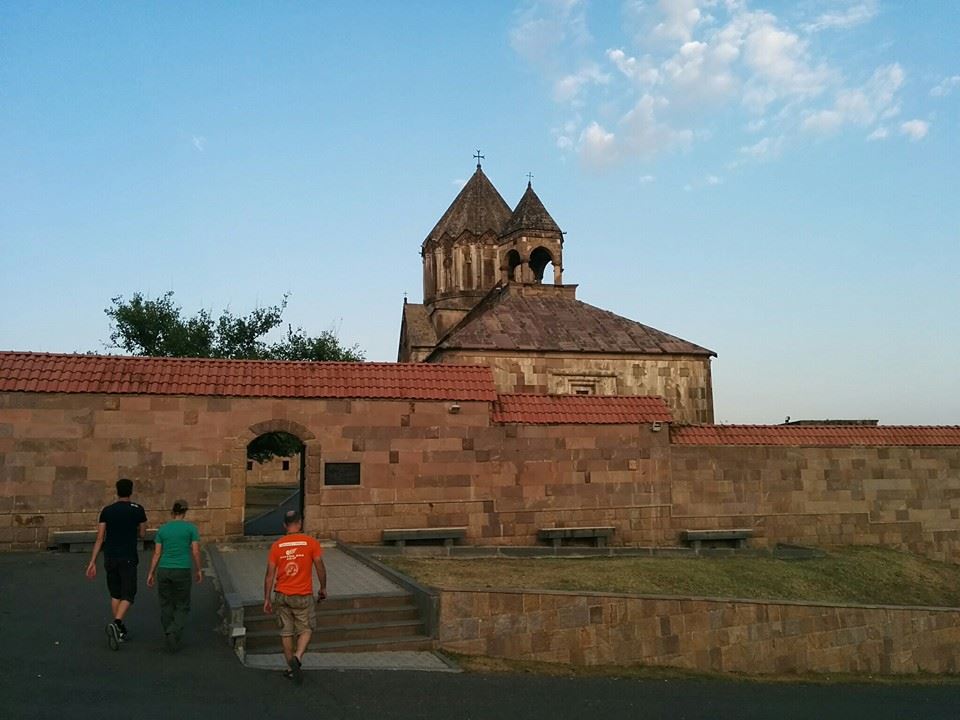 Architectural and artistic details include sculptures depicting Adam and Eve and the scene of the Crucifixion, on the drum of the cathedral dome. Another bas-relief shows two ministers holding a model of the church above their heads, as an offering to God.
Its architectural style is similar to that of other medieval Armenian churches, including Hovhannavank and Harichavank Monastery, making it one of the most beautiful sights in Nagorno-Karabakh. We love to take detour here when we arrive in Vank. The Hotel Eclectica is just up the road from here, so it's convenient for participants who don't fancy staying in Vank.