Day 3 of the Caucasian Challenge was full of pleasant surprises. At least for some of us. The German team was up bright and early, as usual, and was the first one to be on its way. Then the rest of us followed.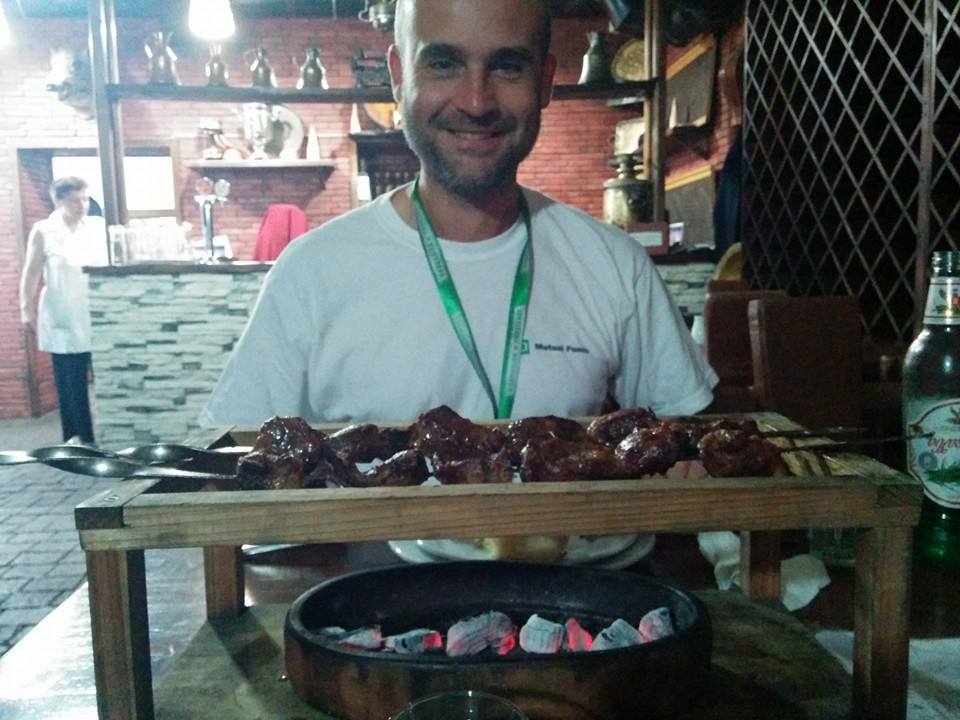 It was going to be a fine day for driving in Georgia, so we expected nothing less than a relaxing drive, with breathtaking scenery. But when you're in this part of the world, nothing is that easy. 
The Travel Scientists started the day by taking care of some unexpected parking-related problems. After contributing 10 GEL to Batumi's local budget we finally embarked on our journey, only to have Jessica – our lovely GPS assistant – take us the wrong way. Jessica's instructions proved to be highly inaccurate, and we soon realized we were lost. We would have fired our virtual assistant too, if her silly mistake hadn't taken us to a completely raw, lovely new place.
Our little adventure seems to confirm what we already suspected: that every journey needs careful planning, but the most memorable experiences in life are still the ones that sneak up on you and take you by surprise. The new route we discovered was so beautiful that we're thinking of including it in next year's road-book for 2×2 vehicles. See? Everything happens for a reason!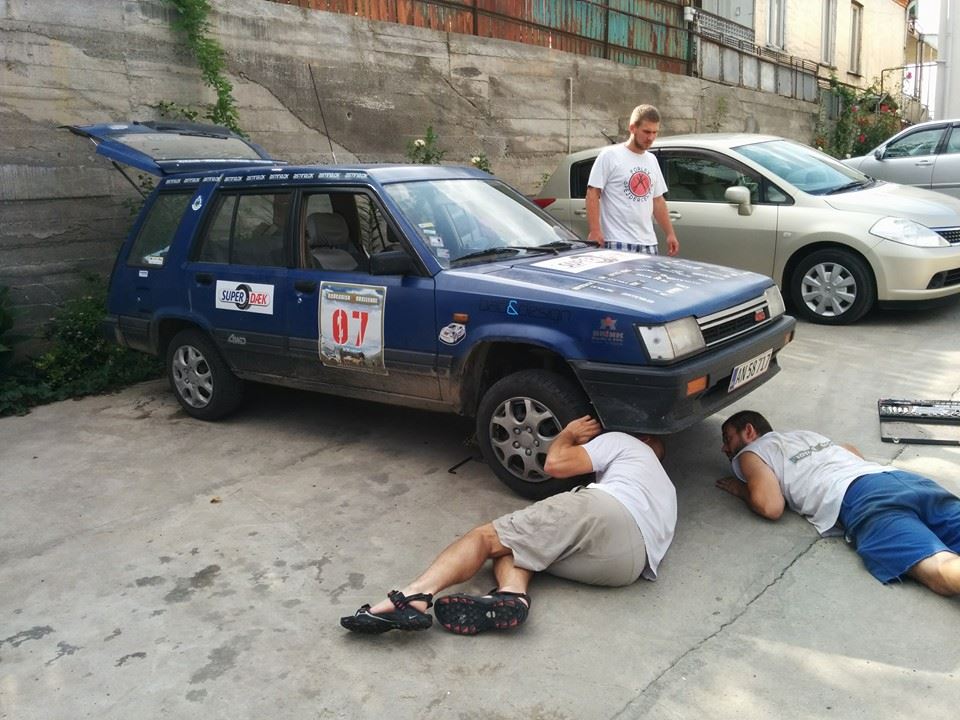 Our Danish friends might disagree with this concept though, because it's hard to figure out how their car breaking down fits into the Universe's bigger plan. We all knew it was only a matter of time before someone had technical problems, and the Danish broke the ice. With the rear axis breaking down on one of their cars, the two teams – Suicide Sally and Terkel in Trouble – only got as far as 100 km from Batumi. But it turns out there was a positive side to this unpleasant experience, as the teams got a taste of Georgian hospitality. The first car to pass by noticed they were in trouble and stopped to offer help, by pointing out the nearest place where they could get some assistance.
From that point on, it was like in the movies: they build a temporary axis out of a wooden branch and this got them as far as they needed to go. Inspector Gadget would have been proud! The local workers helped them weld a few pieces of metal together and soon enough they had a new (improvised) axis. And, of course, they also got some food and drinks from the locals. Totally worth it!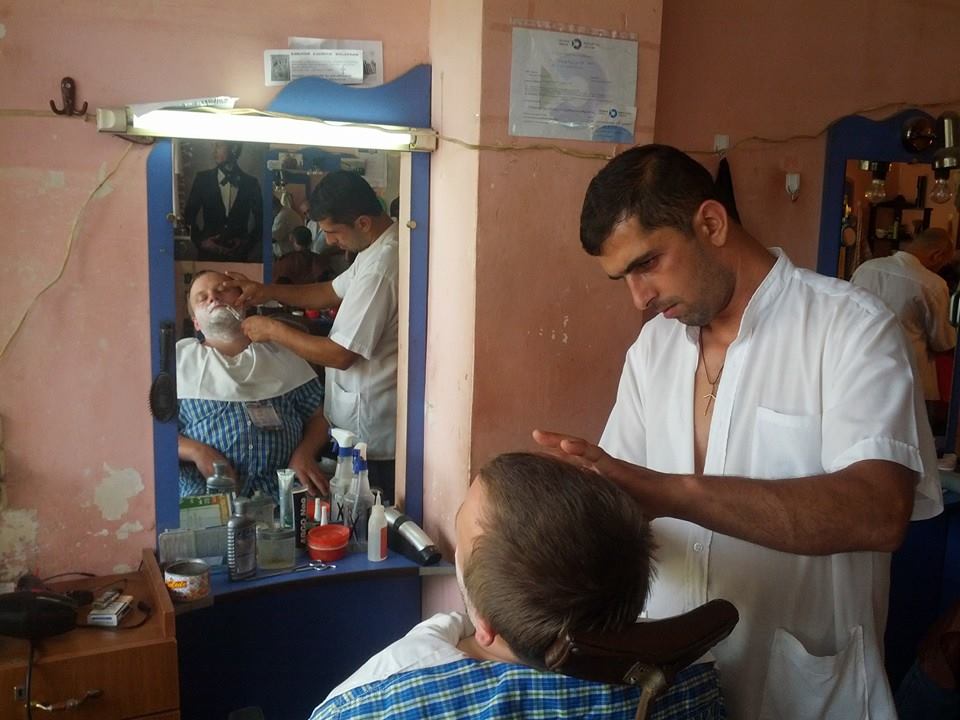 While the Danish were dealing with car problems, The Travel Scientists were enjoying the new place they had discovered: a small town in the middle of nowhere. It was a fantastic place, where we had one of the best lunches so far. It was a feast of traditional Georgian food and other Caucasian dishes: khachapuri, khinkali, jonjoli, shashlik, hashlama, and Denis' favorite drink: tarhun. To put it shortly, we ate and drank so much that we could barely get up. Then we went into a local barber shop and got a nice clean shave, Georgian style.
We took our time, drove past the breathtaking Georgian mountains, dodged a few cows on the road and reached our destination – Kutaisi – later than planned. Everyone got there safe and sound, except for the Dutch. After all the troubles they went through with their car breaking down, they decided to camp in the beautiful Borjomi-Kharaguli National Park and caught up with the rest of us the next day, in the early morning hours.
The plan was to get dinner and a few drinks at our favorite brewery in town. We were heartbroken to find out that the place had been shut down and turned into… a casino! The locals suggested a pretty good alternative though, so we got what we wanted: more delicious food and drinks.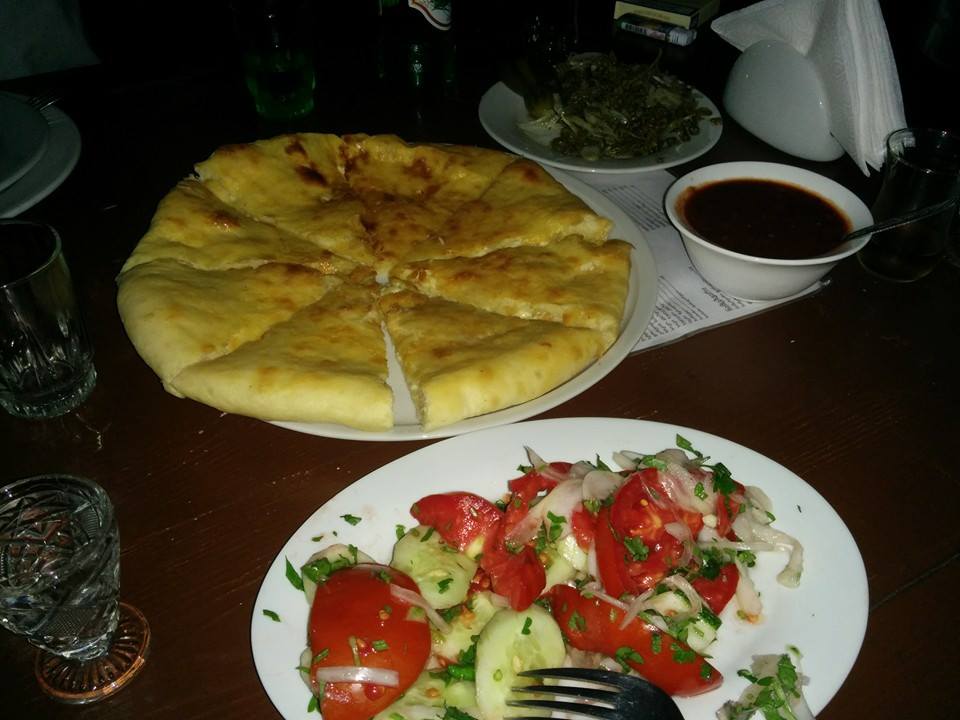 After we got a taste of the local culture and exchanged stories, we decided it was time to rest and called it a night. Tomorrow we'll be driving 253 km to Mestia, one of the most charming little towns in the heart of the Caucasus.