You have finished the amazing Caucasian Challenge and, after living so many adventures, you are not eager to return home so fast. No problem! The finish line, Yerevan, offers enough activities to make your stay there fun and interesting. Here are some of the most exciting things to do in Yerevan: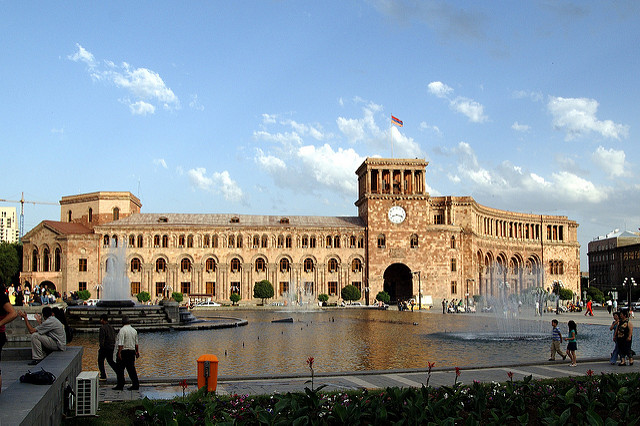 Visit the Vernissage Market
Vernissage Market is a landmark of the Yerevan spirit, so you shouldn't miss it for anything in the world. It is located in the Republic Square and it operates during the weekends. Here you can find all kind of unique things: old soviet items, art pieces, souvenirs and clothes, beautiful carpets made in the ancient Armenian style…however, practice your bargain skills in advance, as you will need them when you talk to the sellers!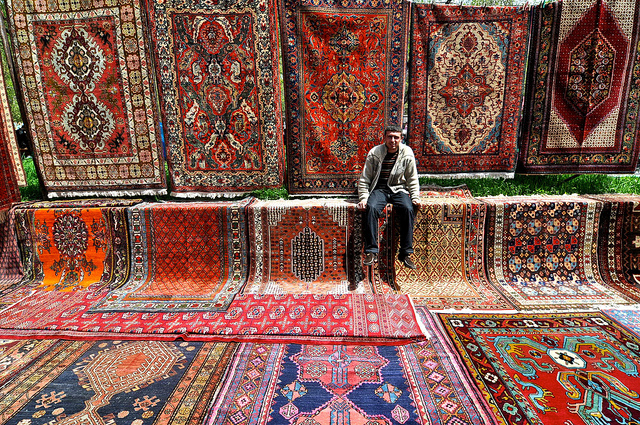 Visit the Home 45 art commune
Home 45 is an art commune that acts as platform for young artists. They organize all kind of events that include concerts, movie screenings, exhibitions, art performances, workshops…The idea is to create an open space for creativity, so you can also share your own ideas or event create your own events. The artists believe in the concepts of equality, respect, mutual help and solidarity, so they also provide spaces to spend the night for cases of necessity. It is definitely an interesting visit to make.

Watching the Dancing Fountains of Republic Square
When the night falls in Yerevan, a great plan during the summer is to enjoy the beautiful spectacle of the dancing and singing fountains of Republic Square. The show includes a beautiful dance of the water in different lights that gives the fountain a magical hue, while music is playing in different styles: classical, pop, rock and jazz are some of the usual. This awesome show operates between spring and autumn, so it's a fantastic idea for beginning a summer night.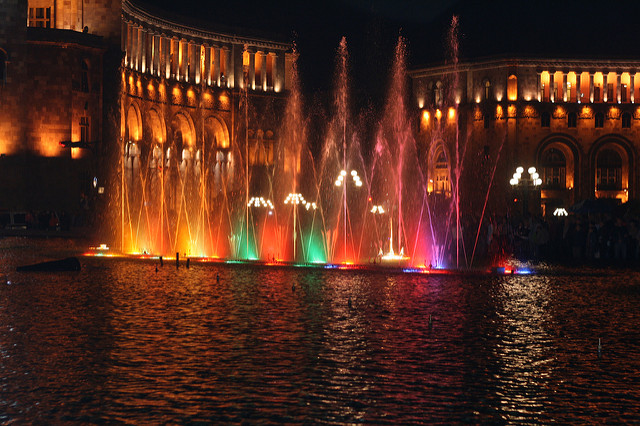 Play the piano in the street
The Public Piano is located in the Mashtots Park, in the center of the city. Just like with the chess set, it is open for everyone who wants to play it and delight himself or by passers with some nice piano music.
Visit the Cafesjian Center of Arts
The Cafesjian Center of Arts has an impressive collection of contemporary art that presents the best of the Armenian culture to the visitors of Yerevan. The center is formed by inside galleries inside the museum, as well as a collection of sculptures in front of it in the street for everyone to enjoy, while strolling through Yerevan, or just lying down in the park on a sunny day. If you decide to visit inner galleries too, the first two floors are completely free.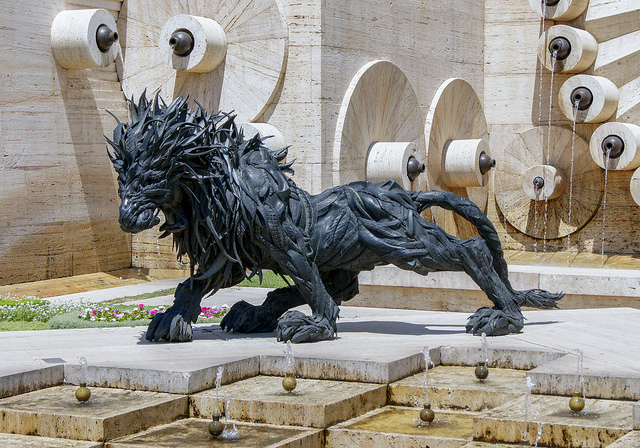 Go to a Free Concert in Calumet
Calumet is an ethnic lounge and a very popular bar in Yerevan. Every Monday, you can go there and enjoy a free concert of local music while you have one or two drinks. A great way of getting to know people and music at the same time!
Learn Armenian folk dances
The KARIN folk dance group organizes every year between May and September a series of events known as "We and Our dances". If it happens during your stay in Yerevan, be sure to attend, as it is a unique experience. A massive group of people come together in the garden between the Dancing Fountain and the Cafesjian Garden to learn and dance together traditional Armenian dances. The dances happen every last Friday and Saturday of the month, and the most important thing is to shake your body and have fun!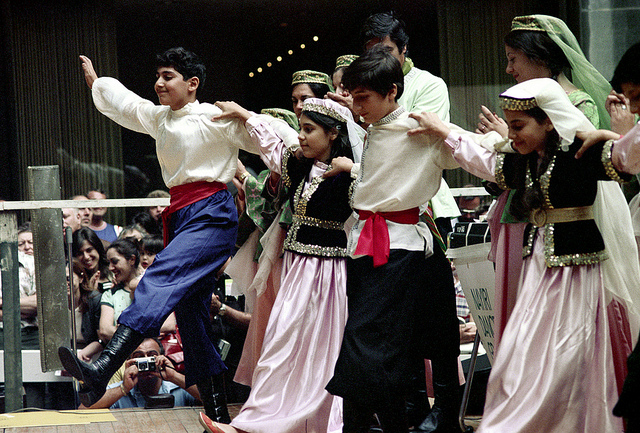 Drink Chinese tea with strangers
The Awesome Foundation's Yerevan Chapter created a very interesting project named as "Tea with Strangers". If you decide to join one, they grab their "tea equipment" and seat in public places such as squares and parks to drink tea in the traditional Chinese way. They invite everyone who wants to join them and share a cup of tea and interesting stories about their lives. If you want to meet some new people and drink Chinese tea in the beautiful background of Yerevan, you can check their Facebook page for the dates of the next session.
Play outdoor chess
As chess is hugely popular among Armenians (it is even a mandatory subject in schools), you can form part of the tradition by playing chess in the outdoor sets that are there in the street for everyone to play. Just grab a playing partner and enjoy!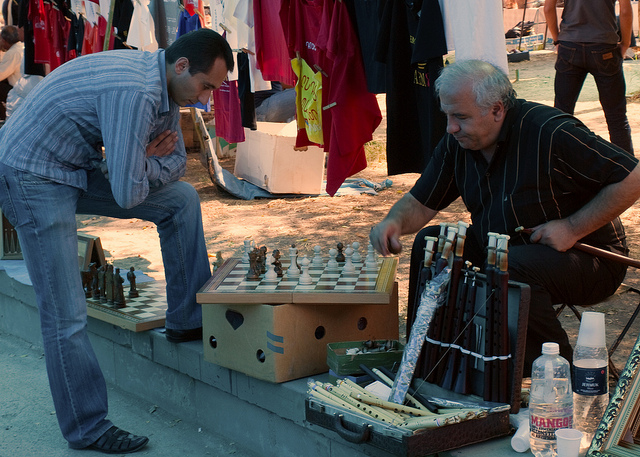 Sounds like Yerevan is a pretty interesting place to visit, doesn't it? And there is no better way to get there than joining the Caucasian Challenge, an adventure road trip that will take you there from Istanbul, crossing in the way awesome places of Turkey, Georgia, Nagorno Karabakh and Armenia!
Liked this story? Getting itchy feet to travel and find adventures? Then join us on the next
Caucasian Challenge
. Get a team together and let's see you at the starting line! If you want to join us in spirit, like us on
Facebook
or follow us on
Twitter
to keep up with our latest antics.