In the high Caucasus Mountains of northwestern Georgia there is hidden a place of legends, forgotten by time, isolated from our modern world by more than 4000m high mountain peaks. Locals using sheep skins to sift the rivers for gold in ancient times might have sparked the legend of the Golden Fleece, which Jason and his Argonauts were looking for so desperately. Svaneti is full of wildflower meadows, backdrops of sky high rocky peaks and glaciers and most importantly the signature feature of the area, about 175 koshkebi – defensive stone towers mostly built between the 9th and 12th century.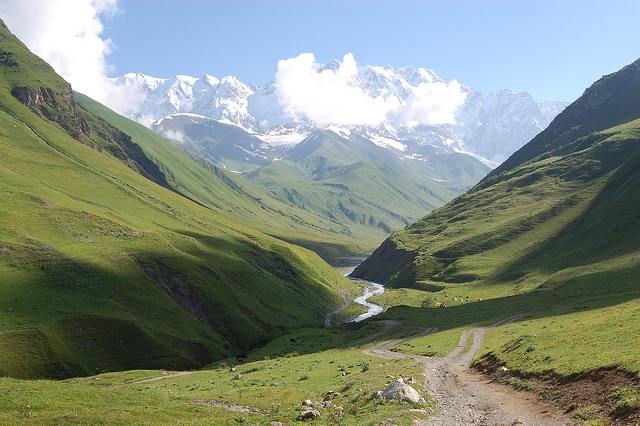 These towers are not remnants of a lost civilization, but they are part of an ancient culture and tradition which is alive till this very day. Thanks to its isolation, Svaneti has developed a unique, incredibly strong identity and is one of the last places in Europe, where medieval culture and traditions have been preserved over the centuries.  The Svans have their own way of mourning, dancing, singing, celebrating and solving conflicts. They even have their own language, which broke away from Georgian about 3000 years ago.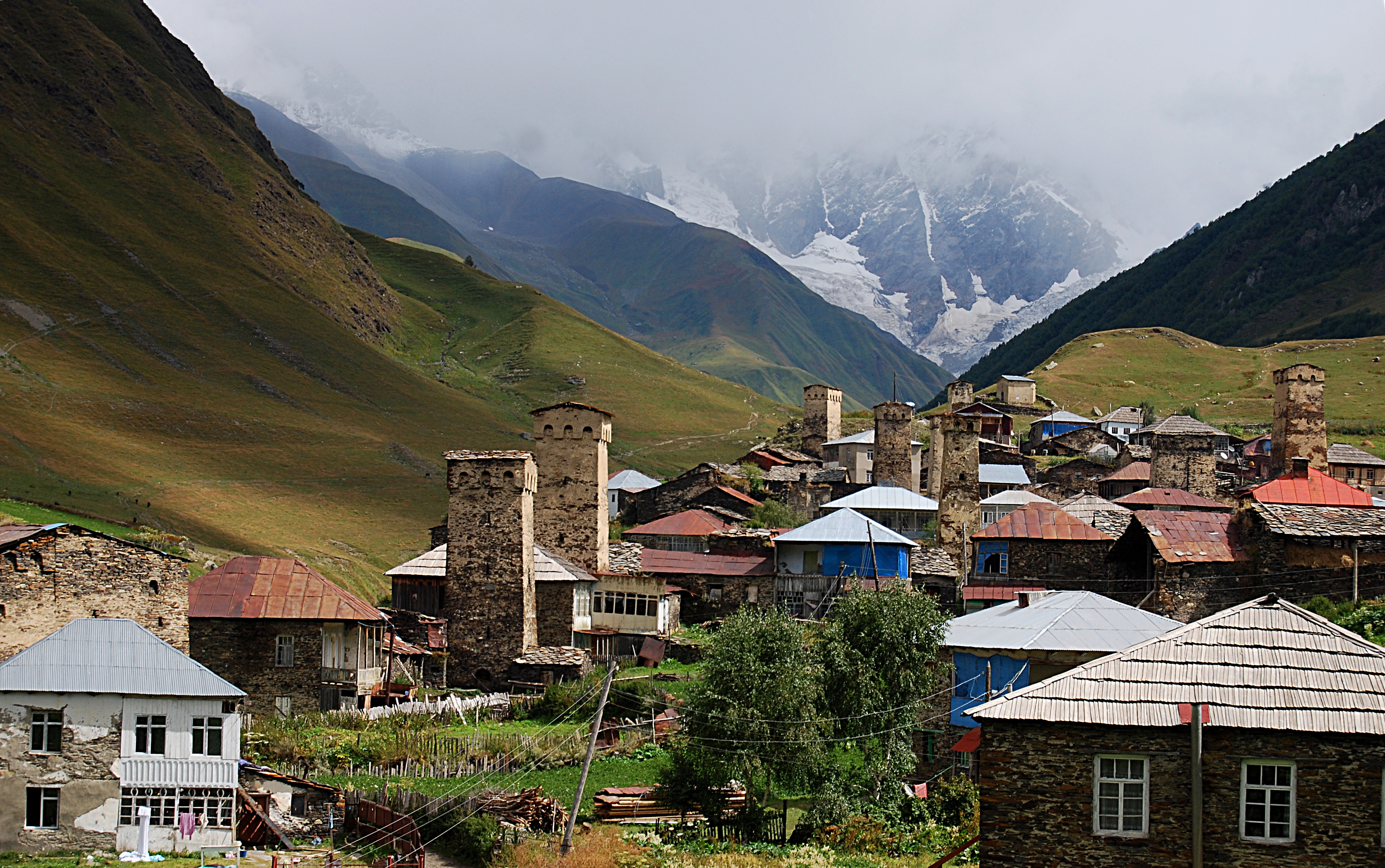 Svaneti's secludedness also made it to one of Georgia's most valuable treasure chests. In the face of approaching armies icons, jewels, manuscripts and many other valuables were brought here for safekeeping till the threat would have passed. Many of the treasures have never made their way back though, and can still be admired in some if Svaneti's private houses or in the Ethnological Museum.

But Svaneti boast also with ancient musical traditions. Complex polyphonic singing is deeply rooted in its culture as one of the oldest forms of polyphonic singing – with two or more simultaneous lines of melody sung by a choir.


June till October is the best time to visit, since the air is clear, the wildflowers are blooming and nothing stands between you and a hiking adventure with spectacularly scenic backdrop. One of the most beautiful hiking options is the walk from Ushguli, allegedly Europe's highest permanently inhabited settlement, to the foot of the glacier of 5193m high Mt. Shkhara.

Though not much has changed here for about a millennium, the last years have taken their toll on Svaneti. Many families have left to find a better and more comfortable life in other parts of Georgia. On the other side also roads have been paved, an airport has been built in Mestia, guesthouses and hotels have multiplied and one of Georgia's largest ski resorts is being built on Mount Tetnuldi – all this to adjust to the increasing number of tourists flocking into Svaneti.

This recent development can be seen as a danger for the unique culture of Svaneti and as its reduction from a living tradition to a theatrical act , but in our modern times, it is probably also the only way to preserve it for future generations.

So take the opportunity to enjoy this unique piece of Georgian culture, accompanied by some wine and chacha, in peace and seclusion, as long as you still can and visit Svaneti with us during the Caucasian Challenge

Liked this story? Getting itchy feet to travel and find adventures? Then join us on the next
Caucasian Challenge
. Get a team together and let's see you at the starting line! If you want to join us in spirit, like us on
Facebook
or follow us on
Twitter
to keep up with our latest antics.