---
Stalin had good taste in wine, it seems.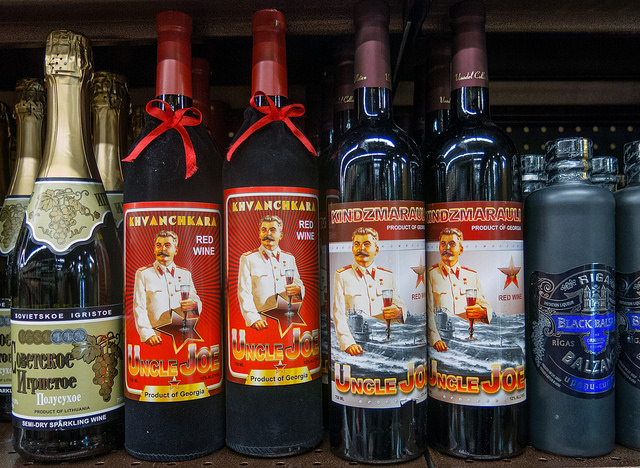 Georgia claims to have invented wine, and artifacts do show evidence of wine production for at least 8,000 years. As we travel through the country on the Caucasian Challenge, though, you may notice that when marketing wine Georgians often rely on somewhat more recent history. Two semi-sweet reds, Khvanchkara and Kindzmarauli, vie for the status of Stalin's supposed favourite.
Stalin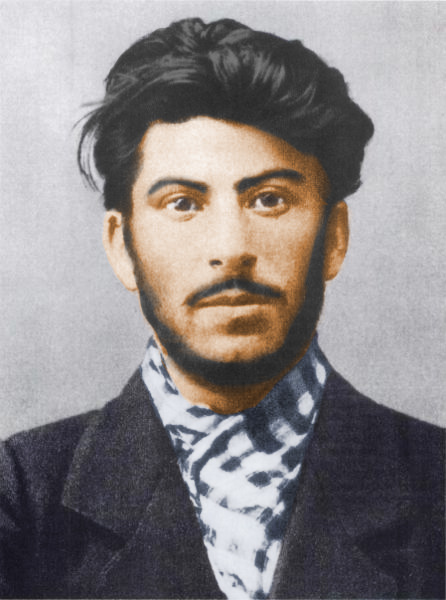 Joseph Stalin (orginially Ioseb Jughashvili), was born in Gori, 50 miles north-west of Tbilisi. While many in his hometown retain controversially fond memories of the Soviet leader, he is not a popular figure in Georgia. However, in the name of capitalism, his name still bears some importance: as the most famous Georgian in history, branding a wine as his favourite has the potential to increase sales. As such, his face features on many bottles and his name is used as a posthumous endorsement for many brands (relying of varying degrees of historical evidence).
Stalin and Wine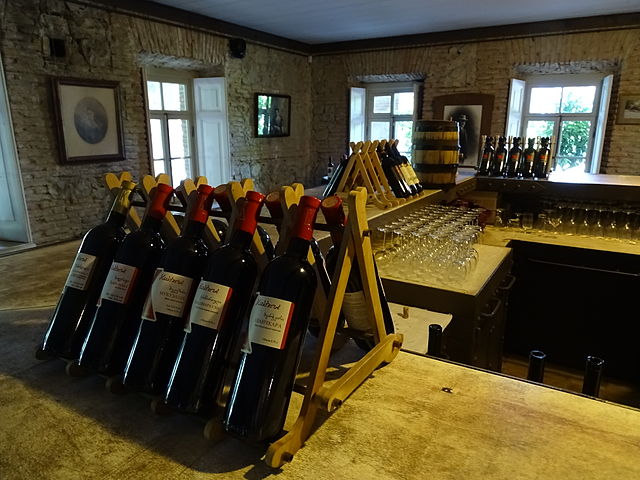 Stalin's name is not exploited merely for his Soviet "fame"; he genuinely did have a famous love for the drink. He threw parties which featured incredible consumption, and guests were made to drink it whether they liked it or not. Whether or not using Stalin as a marketing tool is in good taste (and ignoring that for some the connection may be off-putting), if you are partial to semi-sweet red wine, then you'll likely enjoy those which Stalin himself imbibed. According to Thomas De Waal's The Caucasus, Stalin also enjoyed Chkhaveri, a white wine grown on the Black Sea Coast, but most accounts have it that red was what he truly loved.
Khvanchkara: Stalin's Favourite Wine?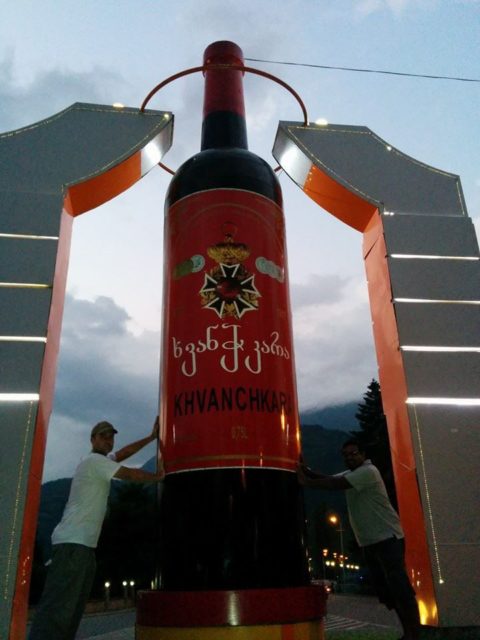 Before the Communist era, Khvanchkhara, the wine that is now most often heralded as Stalin's favourite was known by another name: Kipiani's Wine. Created by nobleman Dimitri Kipiani in the 1870s, it won the Gold Grand Prize at the 1907 European Wine Festival. The production of the wine was confiscated and nationalized by Stalin in 1943, after which it became known by the name of the village in which it which its grapes were grown: Khvanchkara. In nearby Ambrolauri, where we spend a night on the Caucasian Challenge, a giant wine bottle (pictured above) marks the region's pride in Khvanchkara.
The Other Contender: Kindzmarauli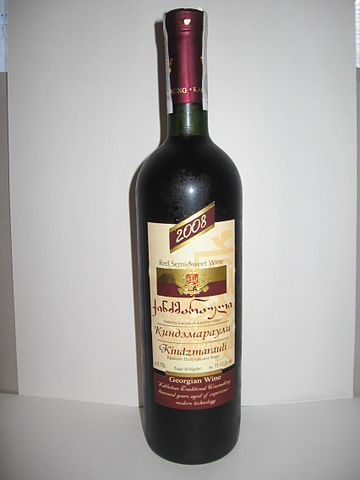 It is said that Stalin served Khvanchkara to Churchill and Roosevelt at the Yalta conference of 1945, and this is taken as irrefutable proof that it must be his favourite variety. However, lovers of another Georgian semi-sweet red, Kindzmarauli, often disagree. Cultivated in Kakheti, Georgia's most famous wine region, this is one of the most popular semi-sweet reds in Georgia. While we may never know which he truly favoured, any visitor should absolutely try both. Georgia's best wines deserve to be heralded for their quality, rather than merely by their dubious associations.

Liked this article? Getting itchy feet to travel and find adventures? Then join us on the next
Caucasian Challenge
. Get a team together and let's see you at the starting line! If you want to join us in spirit, like us on
Facebook
or follow us on
Twitter
and
Instagram
to keep up with our latest antics.