Visiting unique places like Mestia is what the Caucasian Challenge is all about. It exemplifies all that is great about Georgia: a stunning location below mountain peaks, mystery in the form of the unique Svan towers, and incredible hospitality. After the picturesque drive from Kutaisi, a warm welcome always awaits us. Here's everything you need to know about Mestia.
Getting to Mestia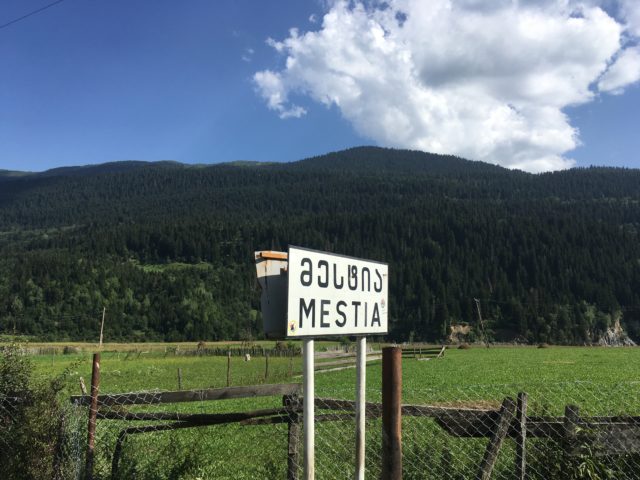 Gettign to Mestia is certainly easier than it used to be. The main reason that the Svaneti region is so charming is that is that for much of history it was so inaccessible. Svaneti has its own language (related to but different Georgian), cuisine, and culture. However, now, there are several ways to get there, and to Mestia in particular. The easiest way is by plane: there are regular flights from Tbilisi (weather permitting) and Queen Tamar Airport was actually voted one of the most beautiful in the world. Of course, we think the most interesting way is to drive. While improvements to the roads make it less of a challenge than it used to be (in summer at least), the winding route offers spectacular views. Just be careful for Georgian minibuses racing round corners in the other direction: they know the road by heart and don't take it slow…
The Svan Towers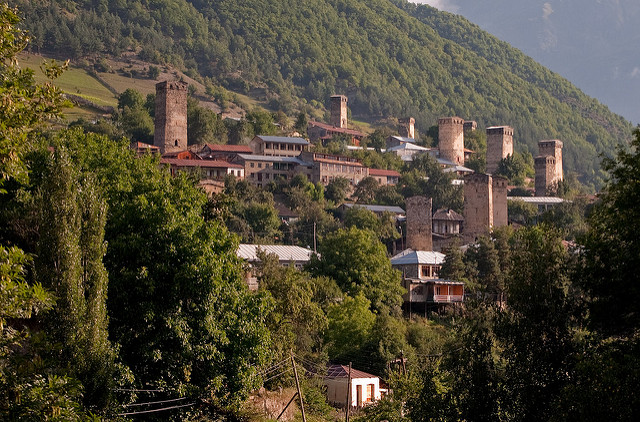 The most distinctive feature of Mestia is that is home to many Svan Towers, though these can also be found elsewhere in Svaneti, for instance in Ushguli. These towers confuse many visitors, who wonder why they were built, and moreso why they are all seemingly identical. While divergent explanations exist, the most common story is that as villages are two widely spread to have defensive fortifications, every family needed one for themselves. Moreso, villagers needed towers so they could see potential attackers arriving into the valley: they would then light flares to warn other families of the impending danger. Some of the towers are still in use by local families, while many stand empty, merely an emblem from the past.
The History of Mestia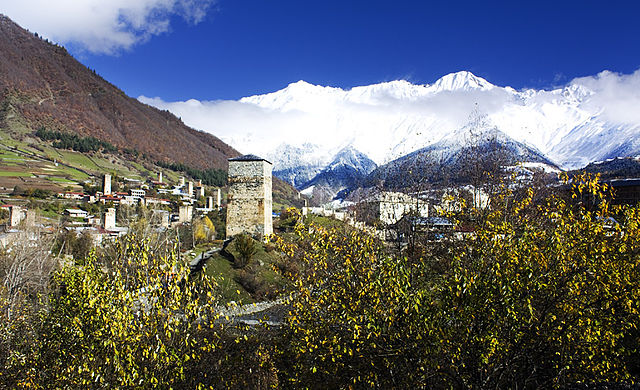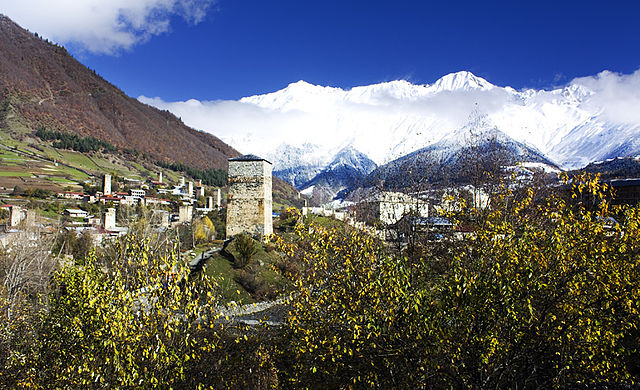 Mestia is actually a conglomeration of ten small hamlets: the most prominent of these, and where you can find the most Svan towers, are Lekhtagi, Lagami, and Lanchvali. These are all to the North of the river that runs through Mestia. The area has a rich history: like much of Georgia, it's proud of the so-called "golden age", from the late 11th to early 13th Centuries, under the rule of, most prominently, Queen Tamar. In recent decades improved transport links have led to Mestia's resurgence as a tourist hub. Many buildings have been restored, the central square has been completely rebuilt, and the quality of tourist accommodation is speedily increasing.
What to Do in Mestia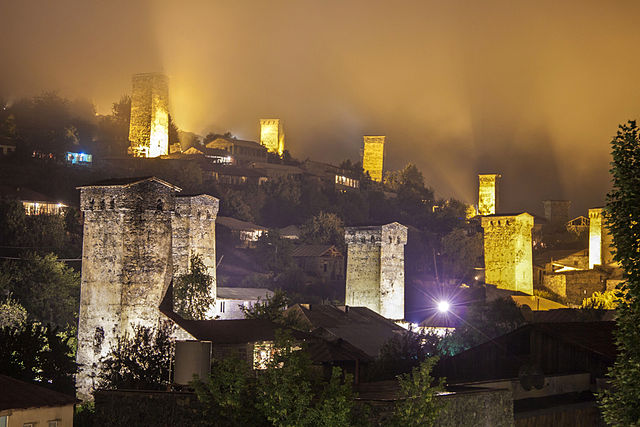 Once, and if, you tire of just admiring the stunning setting of Mestia, there's plenty to keep you occupied. If you want to learn more about the history of Mestia and the surrounding area, the Svaneti History & Ethnography Museum is very highly regarded. You can also climb one of the old Svan towers, if you're brave enough. There are many hiking opportunities from Mestia, the most popular of which is probably the trek to the Chaladi Glacier. Perhaps most importantly, you must try local Svaneti food. There are many cafes, but on the Caucasian Challenge we tend to have a bit of a party with a full Svaneti feast. Essential items on the menu are kubdari (a speciality of Svaneti), khinkali (meat-filled dumpling that you can find everywhere in Georgia), and chacha (the potent local brandy).
Liked this article? Getting itchy feet to travel and find adventures? Then join us on the next
Caucasian Challenge
. Get a team together and let's see you at the starting line! If you want to join us in spirit, like us on
Facebook
or follow us on
Twitter
and
Instagram
to keep up with our latest antics.