A little Georgian town produced the most famous water in the Soviet Union.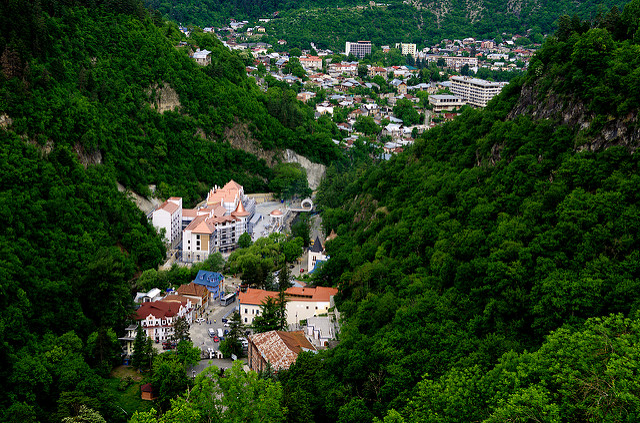 The Caucasian Challenge is all about adventure: expect stunning scenery, bumpy roads, and crazy nights. However, if you're fueled by beer and strong spirits, eventually you'll need to have some water. And when you do, it'll undoubtedly be a bottle of Borjomi.
Picture Perfect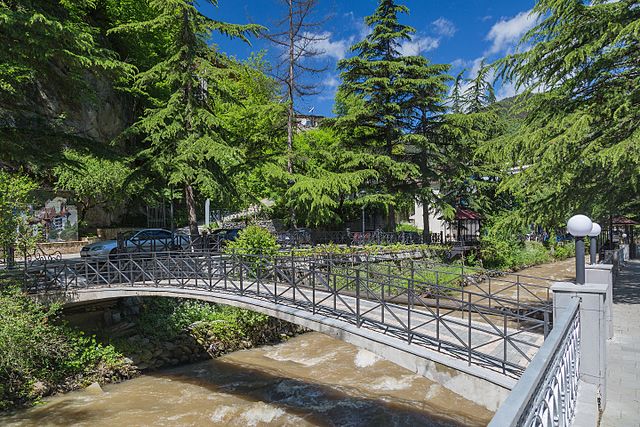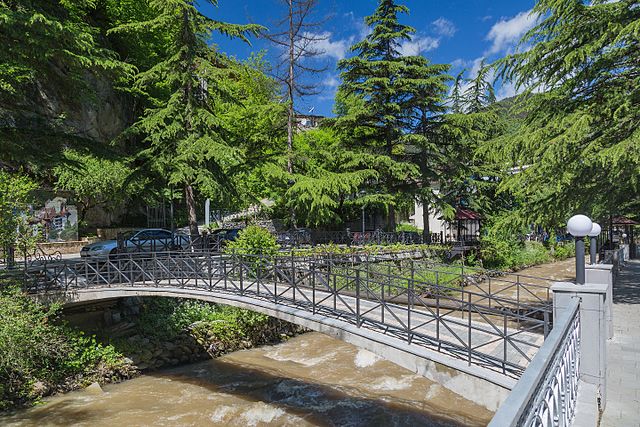 Borjomi is a picturesque little town in the center of Georgia, in the Samtskhe-Javakheti region. We sometimes visit on the third day of our adventure challenge, depending on whether our cars can handle the bumpy alternative route. It's always a pleasant stop, though, with tree-lined avenues and cobbled-lanes, and we love to eat a slice of khachapuri in a river-side cafe. Georgians have considered this an ideal holiday town for years, and it's easy to see why.
Russian Influence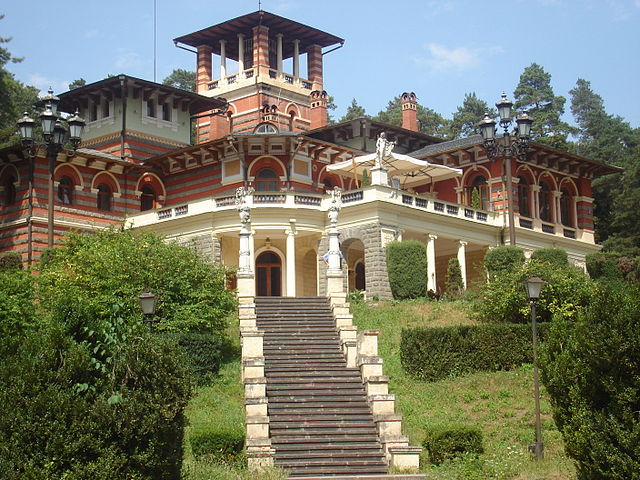 It's not just the Georgians who consider Borjomi a tranquil paradise. The town has long been a popular resort from Russians, even dating back to the 19th century. Though there is evidence of locals bathing in fresh Borjomi water as far back as the 7th century, it was Russians who re-discovered the town's springs in the 1820s. Upon this discovery, Borjomi was seen as a potential rival to the great European spa towns, and soon luxurious buildings — like the Romanov Palace, pictured above, now residence for the President of Georgia — were built. The supposed health benefits of the town's water soon attracted Russian royalty, as well as celebrities like Checkhov and Tchaikovsky.
All Over the Soviet Union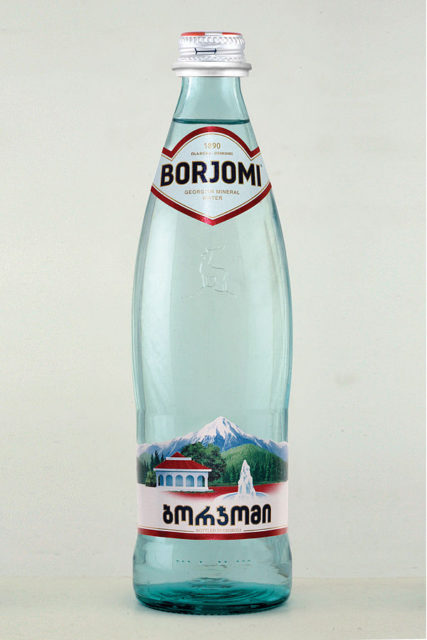 At the end of the 19th Century, the Romanovs decided to bottle the water for export. It was an astounding success, and by 1913 over 9 million bottles were sold per year. After the Russian Revolution, and the later Soviet occupation of Georgia, the Borjomi springs were nationalized. Soon, Borjomi was the one of the most recognisable brands within the USSR, and was even exported worldwide. By the 1980s, production has reached 400 million bottles per year. While the collapse of communism, and subsequent fighting between Russia and Georgia, hurt production, Borjomi is still the most popular brand of water in the post-Soviet zone, and is exported to a further 40 countries.
No Longer Radioactive

The basics of marketing have stayed relatively static in the century and a half of Borjomi water. The natural spring water is uniquely healthy, with minerals that can cure all sorts of ailments. However, in some respects things certainly have changed since this 1929 Borjomi advert. It advertises the face that borjomi is radioactive, which apparently was supposed to appeal to health-conscious consumers. Don't worry, Borjomi water no longer claims to be radioactive, and we're almost certain there's nothing to worry about…

Liked this article? Getting itchy feet to travel and find adventures? Then join us on the next
Caucasian Challenge
. Get a team together and let's see you at the starting line! If you want to join us in spirit, like us on
Facebook
or follow us on
Twitter
and
Instagram
to keep up with our latest antics.