Agdam is probably one of the strangest places you'll come across when traveling in the Caucasus. In 1993, this Azeri town was captured by the forces of the Nagorno Karabakh Republic, after which its entire population fled East.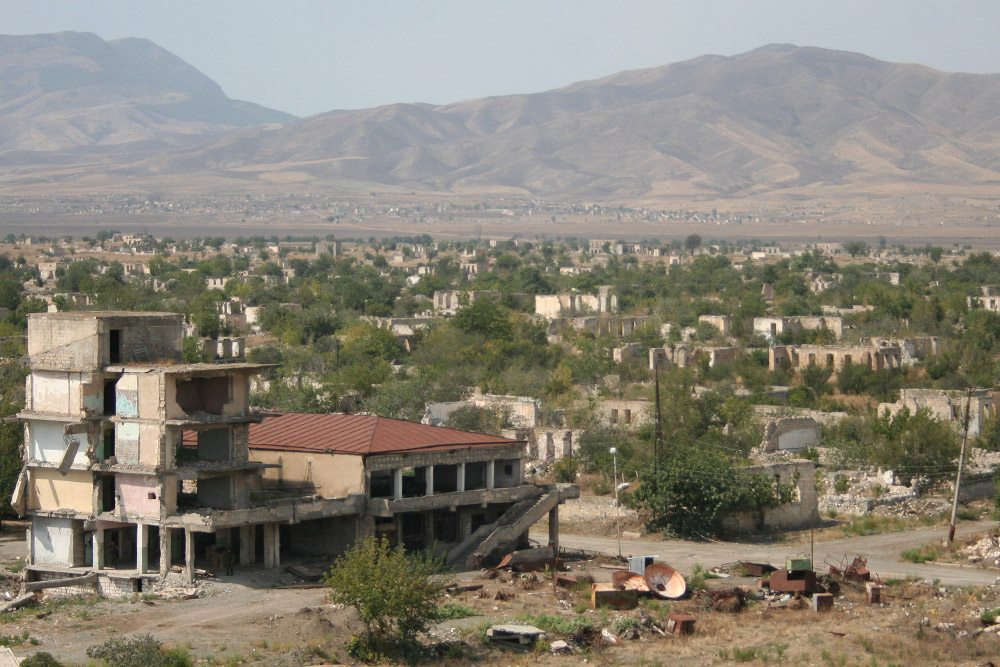 Today, the settlement is completely abandoned. The Armenian forces destroyed part of it, and later the town was looted for construction materials. It's location in the demilitarized zone between Azerbaijan and Nagorno Karabakh coupled with its eerie ghost town make it an adventure within an adventure for us, which is why we make a detour here every year.  
The only building still standing is the mosque, which lies neglected. The Azerbaijani and Turkish communities have complained to Pope Benedict XVI about the religious monument's current situation.
The town of Agdam was founded in the 18th century, but it wasn't until 1828 that it received its city status. It's located 26 km from Stepanakert, the capital of Nagorno-Karabakh. Before the war, the town produced wine and butter. It had several factories and even a railway station.
But when the Nagorno-Karabakh War broke out, Agdam became the scene of fierce battles. Bombs and missiles were launched upon locals, civilians were taken hostage and the Armenian forces broke several rules of war. After the city fell, those who survived fled eastward.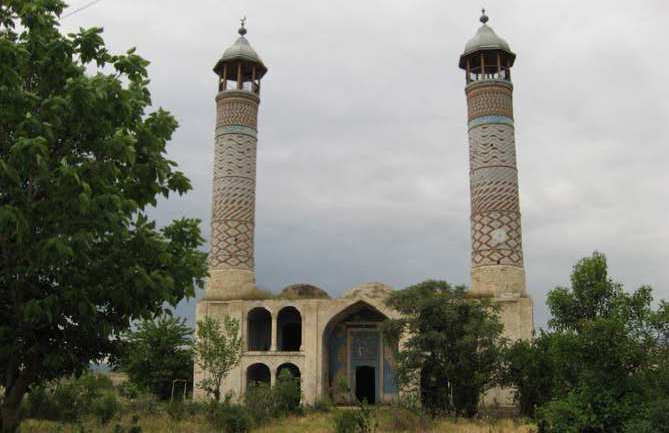 Once home to 40,000 people, Agdam is now completely abandoned and used as a buffer zone, which means it's officially off-limits for tourists. And despite being empty, the ghost town somehow has a football team.
However, even though going to Agdam is technically not allowed, in all our years we never had any problems. Sometimes we've had policemen come up to us in the abandoned city, but 1000 Dram and a packet of cigarettes per person was enough to sort it. This year, one of our teams got stopped in the "No man's land" but the police were friendly, asked them what they were doing there and once satisfied of their innocence went offered them some drink.
We love Agdam and find it one of the most interesting sights we see on the trip!