The Caucasian Chalenge 2010 flawlessly started on Saturday morning… well, as usual not for everyone.
First of all, British participants Team Willcox could not make it to the start as a couple of days after they started from the UK their car started to misbehave and was running n 9 mpg (around 32 liters/100km) and they couldn`t risk further complications and drove home. We reslly miss them as we know they were prepared for this trip for long months. Also Team Redworks ahd to skip this year`s challenge due to workload.
Team Gaz 69 had another problem with their car – it simply stopped 1 day before the start and refused going to the Caucasus. Luckily they managed to borrow another vehicle, a Toyota Hilux so with broken heart for their precious soviet trooper they`re on the road.
Team Yerevan Express faced some delays too due to the complications of their car, but 4 hours after the official start they received their Jeep Cherokee and were off together with Pace Car 2.
First night the teams spent their night (and their free drink coupons) in the small hill town of Ivanjica, Serbia celebrarting their first completed day. Next morning some of them had some hangovers but the beautiful weather let them forget about their problems.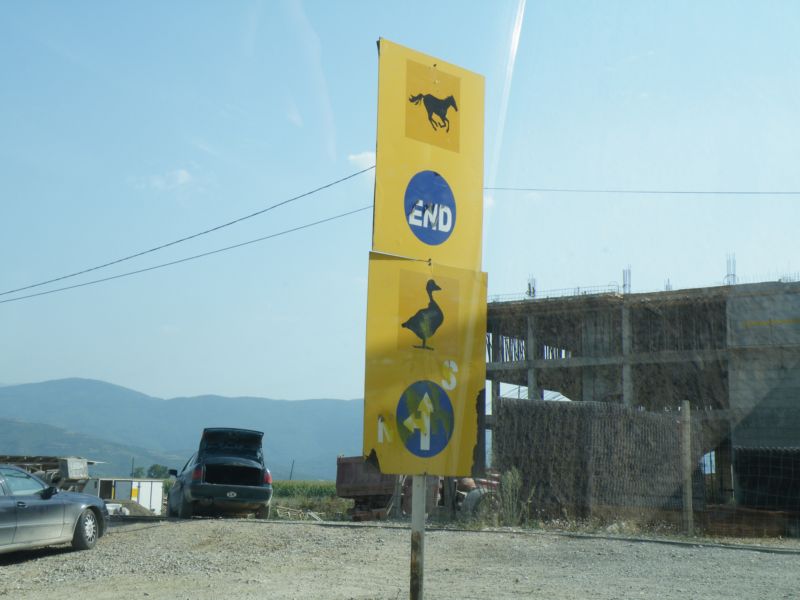 Day 2 they drove through Southern Serbia visitng the beautiful monasteri of Studenica and driving scenic mountain roads before crossing the border to Kosovo. The sun was merciless to teams and almost none of them have A/C in their vehicle.
After driving through Kosovo they entered Albania testing their navigation skills for the first time to find the destination, the town of Kukes. Due to different difficulties some tems cut the difficult part and they took the asphalt road to the hotel.
The teams in competition category work hard for geting their points and apparently they improve their skills day by day. It seems all of them feel the spirit of competition and go for the grand prize, a free entry for Mumbai Xpress 2011 autorickshaw challenge dubbed `an amzing race for the clinically insane`.
Day 3 was a real navigation challenge for the drivers and navigators to find their way through rural Albanian backroads and the beautiful vally of river Drinit. The road was a test for vehicle preparation too and some teams faced some mechanical problems too.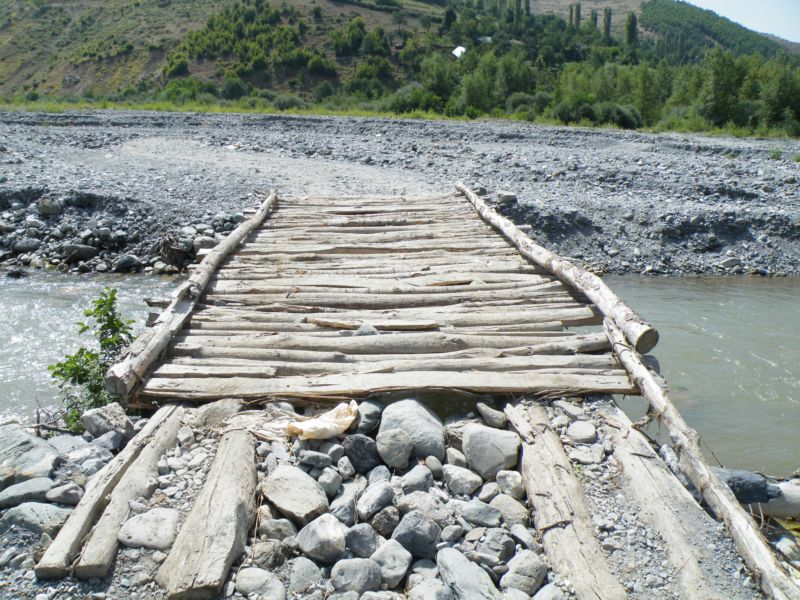 Team 07, L&L`s had overhaeting, possibly a cylinder head gasket failure, but they seem to be able to continue. Team Yerevan Express has strange noise from the engine but the US team is full of hope and they keep on pushing it. They lost their tail pipe once but a skillful mechanic welded it and they ended up paying only 20 Euros for the repairs. They also need to improve their navigation skills a bit as they ended up in Montenegro while that country was officially nt in the route plan of the Caucasian Challenge…
Pace Car 1 had some problems with their brake pads but a cross-team effort with Beer Team solved it after buying the necessary parts and tools in Pogradec, Albania.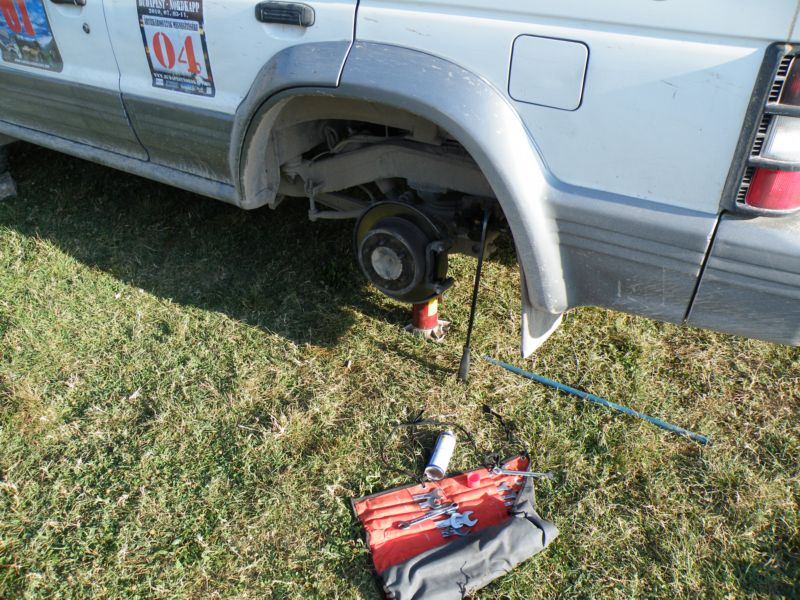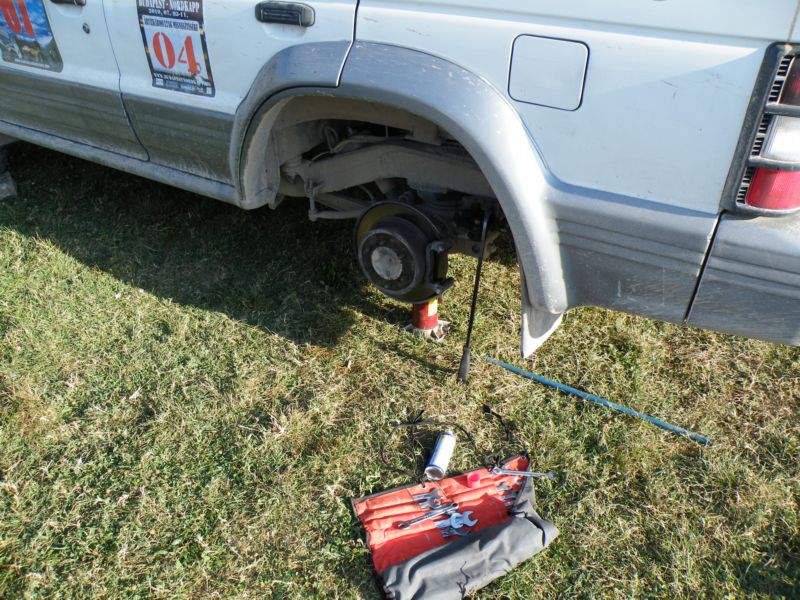 All teams arrived to Pogradec early in the evening yesterday to enjoy the lovely baech of Lake Ohrid, cold beers and a gift of Team Motoros, the biker man who brought a bottle of his home made blueberry `palinka` for all teams. When all the cold beers were gone from the fridge of the local abar in the campsite and they shared all the funny experience of the day most of the participants went to sleep except for the ones who enjoyed a late night swim in the pleasant water.
Day for is an easier route to Kavala, Greece when teams camp out again. We can`t wait tasting the famous dishes of the place and see if everyone could make it….
More updates soon!
Attila