Partners

A Unique Marketing Opportunity
The Caucasian Challenge is unlike anything you have seen before. The Challenge will draw competitors internationally, including experienced teams from UK, US, Hungary and many others. We have been featured in major media outlets globally for past events and this coverage has a collective audience of millions. Internet media will spread images, video and real life stories to an even wider online demographic. The Caucasian Challenge is the first race of its kind extending a successful niche in the motor sports industry that is followed by millions of people across the globe through multiple media channels. We have a comprehensive range of sponsorship packages available to suit every need. To discover more information about our sponsorship opportunities please contact us here.
Partners of the Caucasian Challenge: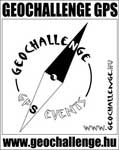 GEOCHALLENGE
Geochallenge is an official distributor for Garmin GPS devices, accessories and maps for more than 8 years. We help you in choosing the right device and maps for your trip. If there's no official map for a particular region, we collect you the most up-to-date and reliable free maps and upload them onto your GPS device. The participants of the Trans Sahara Rally get 5-10% discount depending on the Garmin GPS model, and give a free service in collecting and uploading the necessary maps. Furthermore, we give 10% discount from the prices of the professional Leatherman tools also available in our store.
TRAVELTECH


Traveltech was the first company offering professional radar detectors and laser diffusers after the banning for these devices was officially over, so we have the highest possible experience in this field. Our goal is to help you reaching your destination without paying penalties. Our partner in this mission are the world market leader Beltronics, Target and Blinder brands, and our company is the official distributor for these devices. We offer 10% discount for the participants of the Caucasian Challenge from the prices of the radar detectors and lased diffusors and naturally we help you choosing the right device for the optimal protection.
The Rickshaw Challenge, a series of autorickshaw events was India's first response to the rising trend of adventure tourism.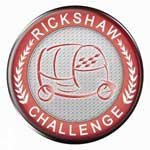 events of the Rickshaw Challenge provide once-in-a-lifetime opportunities for adventure tourists around the globe to deeply explore the culture, mystery, and character of one of the most enchanting countries on Earth. Currently, the Rickshaw Challenge franchise is comprised of 5 events.