Financial
Part of a challenge is that nothing should stand in your way. That includes the cost of the adventure. To keep people with all kinds of budgets participating in the Caucasian Challenge, we've tried to keep costs low, find sponsors and provide low-cost alternatives for necessary expenses.
That's why one of our most important goals is to manage budget requirements and devise low-cost solutions, so we can open the Caucasian Challenge and our other events to virtually anyone.  You supply the thirst for adventure, and we'll make it happen for you!
Registration fees for the Caucasian Challenge
Istanbul (Turkey) to Yerevan (Armenia)
11 days, August 14-24, 2018
4000 km / 2500 mi
Packages available:
General Services See detailed information
Basic

(per person)

Standard

(per person)
Hotels included

Deluxe

(team of 2)
Hotels and car included

Rally Gear
Event shirt and cap
Essential and hard-to-find maps
Road Book
Kick-off and finish parties
Coordination of charity events
Visa assistance (if required)
Road maps (hard copies)
Hotel package
Rally vehicle
Camping gear
Mobile phone with SIM card
Airport pick-up and drop-off
GPS with preloaded maps
Overnight vehicle checkup
Survival kit
Price
550 €
995 €
5030 €
List of services –

Click to expand!
| | |
| --- | --- |
| Rally Gear | Team numbers, stickers, event pass, etc. |
| Event shirt and cap | The Caucasian Challenge uniform |
| Essential and hard-to-find maps | Digital (scanned) high resolution and high detail maps covering the complete route of the Caucasian Challenge. |
| Road Book | Your ultimate survival guide, the comprehensive road book with daily itineraries and everything you need to know for completing the rally. |
| Kick-off and finish parties | Celebrating the start and the finish, both parties with free drink coupons! |
| Coordination of charity events | First hand coordination of charity events and distribution of charity goods. |
| Visa assistance | Will let you know what to do, when and how. |
| Road Maps | Hard copies of the best maps for Turkey and the Caucasian countries. |
| Hotel Package | Accommodation reserved for the whole length of the trip, all the hotels, motels and guest houses en route. |
| Camping Gear | Tents, mattresses, sleeping bags, camping chairs, gas stove, camping "kitchen", water tank, everything you need for spending the night under the stars. |
| Rally vehicle | A fully prepared 2WD or 4WD vehicle including rental fee and transportation costs. Pick up at the start and drop off at the finish. |
| Mobile phone with SIM card | A mobile phone with low-cost SIM card for cheap calls all around the world. |
| Airport pick-up and drop-off | Pick up and transport to Istanbul hotel and drop at the airport from Yerevan hotel. |
| GPS with preloaded maps | A Garmin GPS device with all the necessary maps covering the CC route. |
| Overnight vehicle checkup | Your rally vehicle will be checked (and repaired if necessary) by our official mechanic every night at the finish point. |
| Survival kit | Head lamp, toolbox, medical kit, 12-230V inverter, PMR radios… all the useful gadgets you may need. |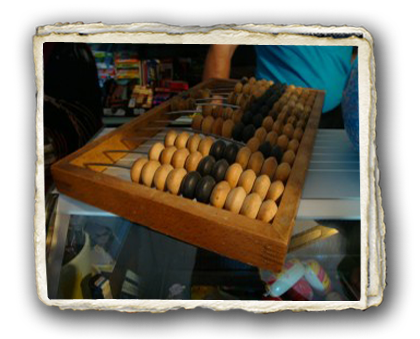 LIMITED PLACES: only 30 teams can sign up for the event!
How much money do I need to do this?
That depends on what you choose for accommodations, the fuel-efficiency of your vehicle, what you want to eat and drink along the way and many other things of course.
To help make this less abstract we've put together a table of high and low range options for a team of two (see below). You can make it even cheaper if you want to, a 3rd or 4th team member is a a good solution for cost saving (on petrol, etc).
General costs, basic figures
| | | |
| --- | --- | --- |
| Visa | 30 € | 30 € |
| Vehicle insurance | 50 € | 50 € |
| Petrol | 480 € | 700 € |
| Highway toll | 30 € | 30 € |
| Accommodation | 650 € | 850 € |
| Eats (no booze included) | 200 € | 350 € |
| Car repairs | 150 € | 300 € |
| Bribes | 40 € | 40 € |
| TOTAL | 1,630 € | 2,350 € |
Important Note:It's also important to have some reserve cash in case of emergency, since not all countries are required to save your ass if you can't pay for it on the spot. We'd ballpark it at around 2,000 Euros for the team.